London's 'Pollution Pods' Let You Experience the Air Quality of Cities Around the World
Artist Michael Pinksy captures the smog of Beijing, New Delhi, Sao Paulo and more.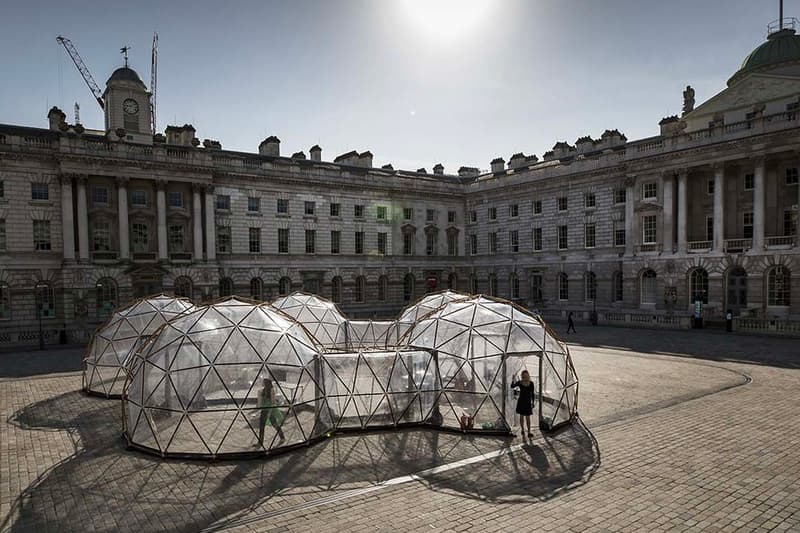 1 of 3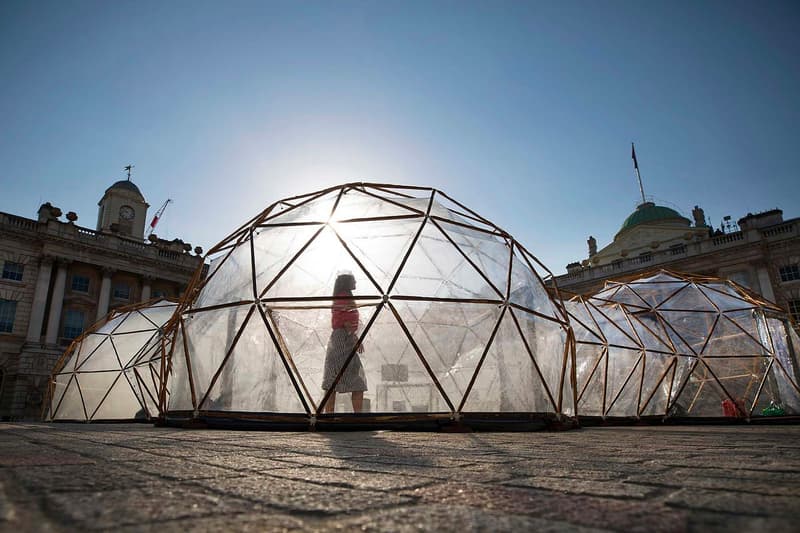 2 of 3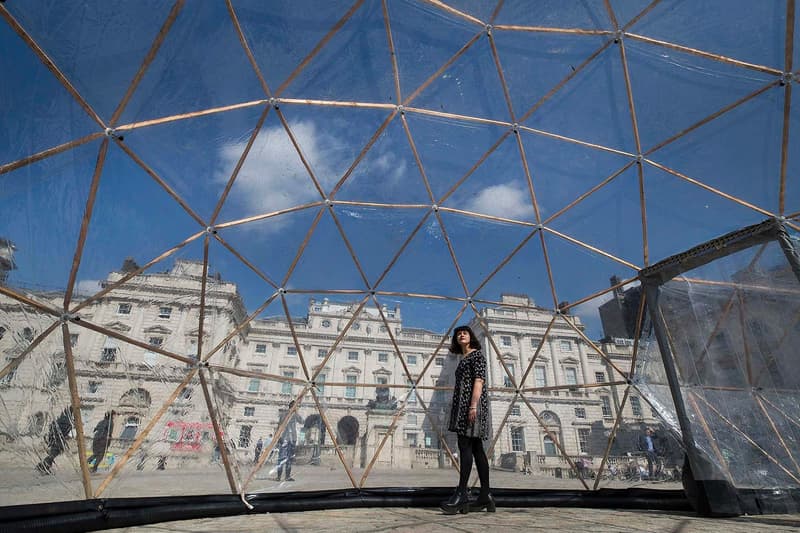 3 of 3
British artist Michael Pinksy's new installation at London's Somerset House, titled Pollution Pods, captures the smog and air quality of some of the most notoriously polluted cities around the world. The series features individual geodestic domes, each replicating the air quality and odor of New Delhi, Sao Paulo, London, Beijing, as well as the pristine air of the Tautra Island in Norway for contrast.
The Pollution Pods replicate foreign air quality and their relative levels of ozone, particulate matter, nitrogen dioxide, sulphur dioxide and carbon monoxide. Installation visitors are guided through the connected domes, each increasing in pollution and transitioning from dry and cold locations to hot and humid. The point of connecting the domes is to demonstrate that these cities are interconnected by the toll of global capitalist consumerism. Air toxins resulting from capitalist consumerism bare a heavier burden on developing countries, however, it's the developed countries in the West — with cleaner air — that are the main driving force behind consumerism.
Check out Michael Pinksy's Pollution Pods above and watch the video below for a peep at the installation's production. Share your thoughts in the comments and for more immersive art, check out PNEUHAUS' inflatable Atmosphere installation.