PINTRILL Celebrates 10th Anniversary of 'Pineapple Express' with Exclusive Collection
Happy 4/20.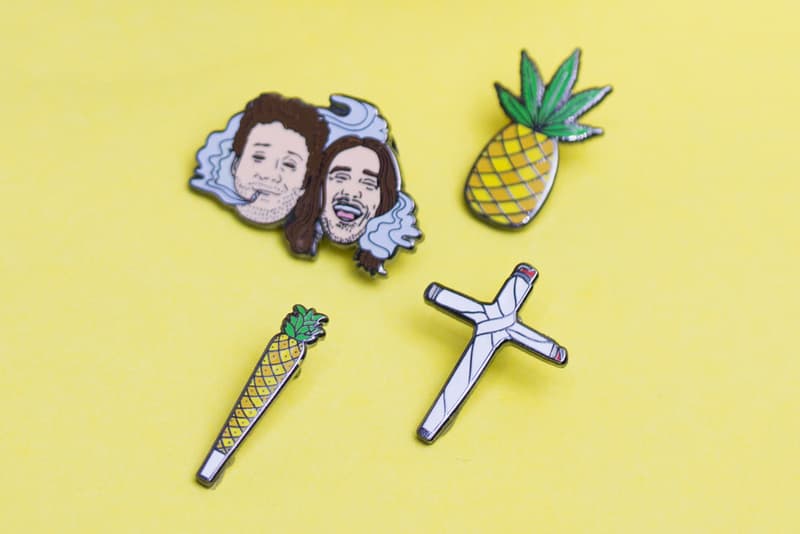 Even though it certainly doesn't feel like it's been a decade, James Franco and Seth Rogan's now-legendary stoner comedy Pineapple Express is celebrating its 10th anniversary, and PINTRILL is commemorating the occasion with a range of exclusive pins. Ranging from the two stars surrounded by a swirl of smoke to the film's iconic cross joint, the selection references the film without being overt, making it a fitting tribute to the film's legacy.
Shop the limited edition pins for $15 USD per pin, or $48 USD for the set, on PINTRILL's website or inside its Brooklyn flagship where the brand will hold a launch event from 4 p.m. EDT to 9 p.m. EDT on April 20.
Recently, James Jean celebrated his showcase at Takashi Murakami's KaiKai Kiki Gallery with his own array of pins.
PINTRILL Flagship Store
231 Grand Street
Brooklyn, NY 11211
United States