Nendo Displays "Into Marble" Exhibition at Milan Design Week
Melting into the liquid or emerging from it?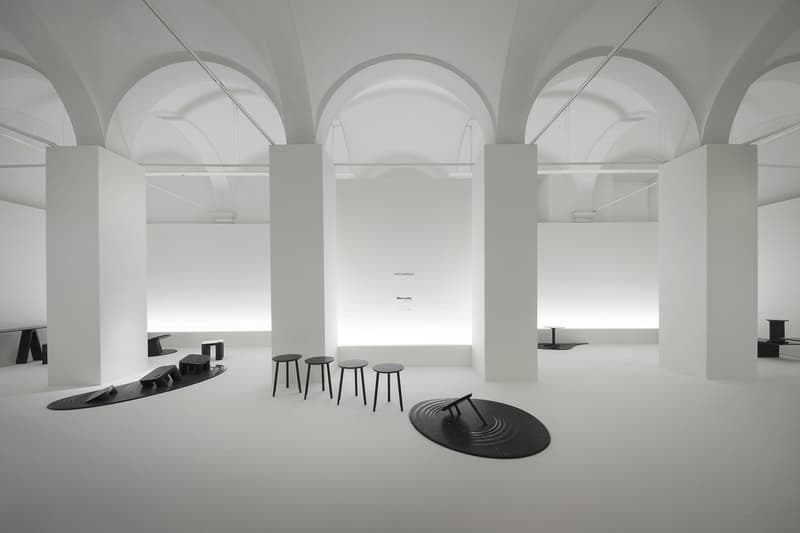 1 of 9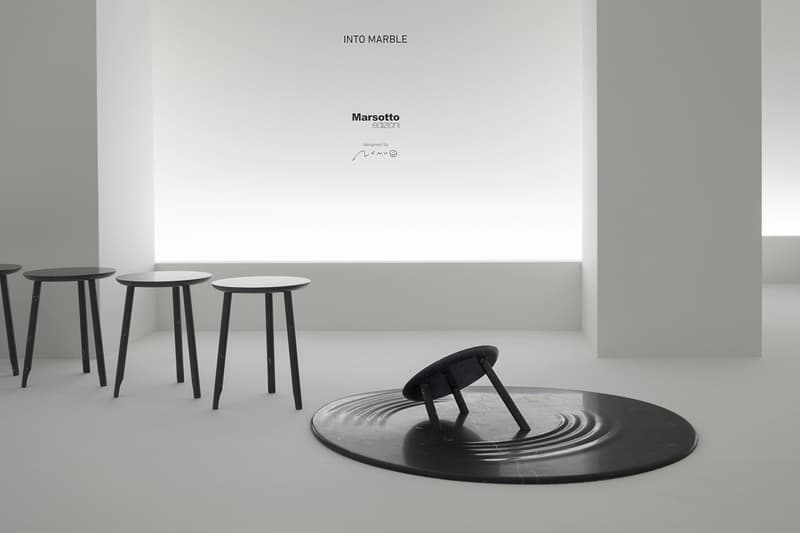 2 of 9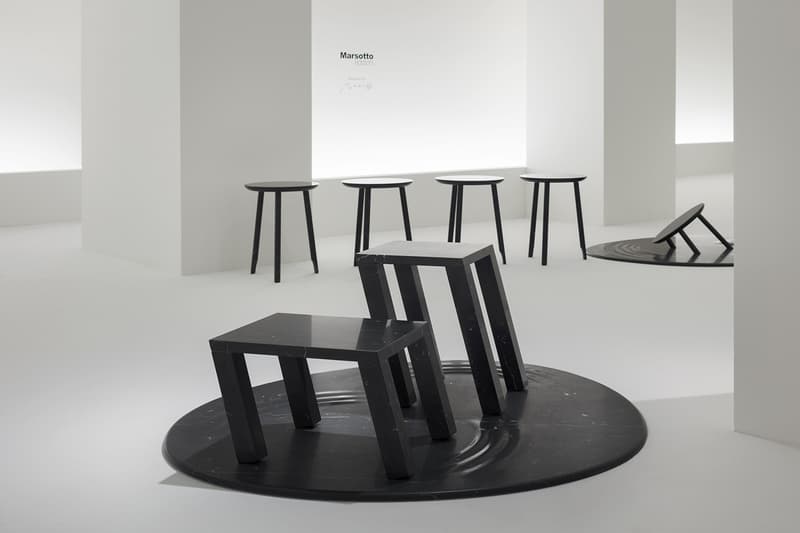 3 of 9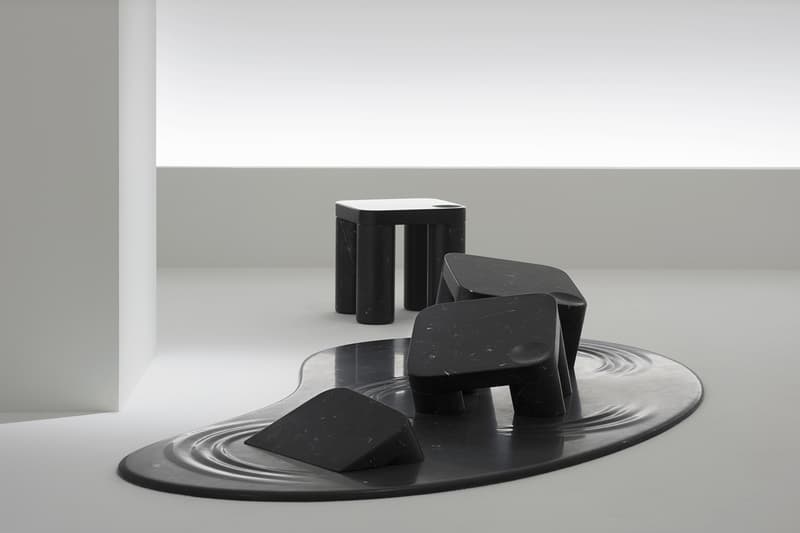 4 of 9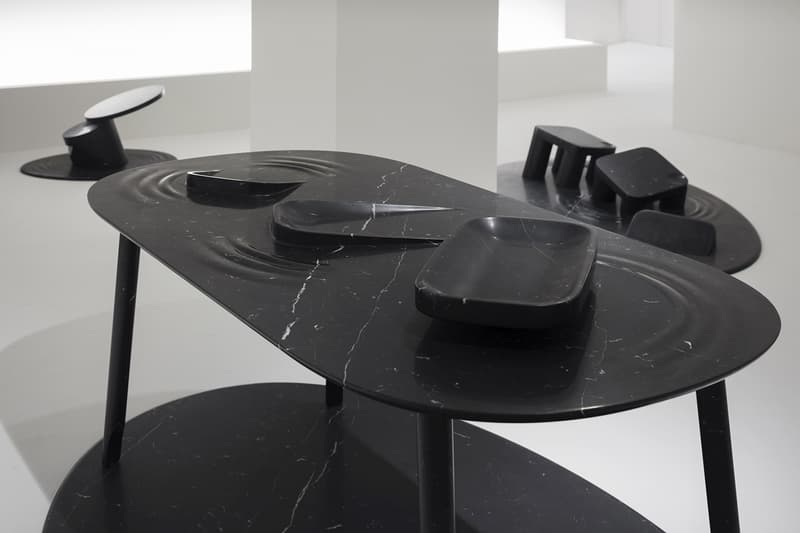 5 of 9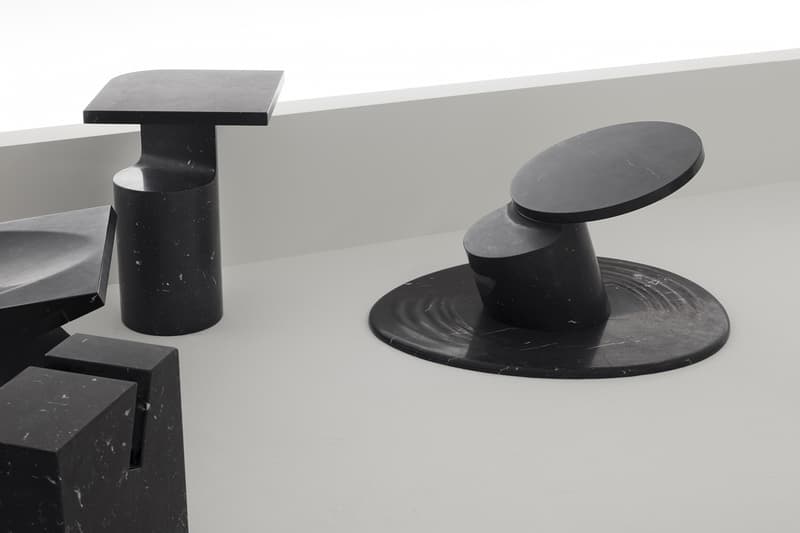 6 of 9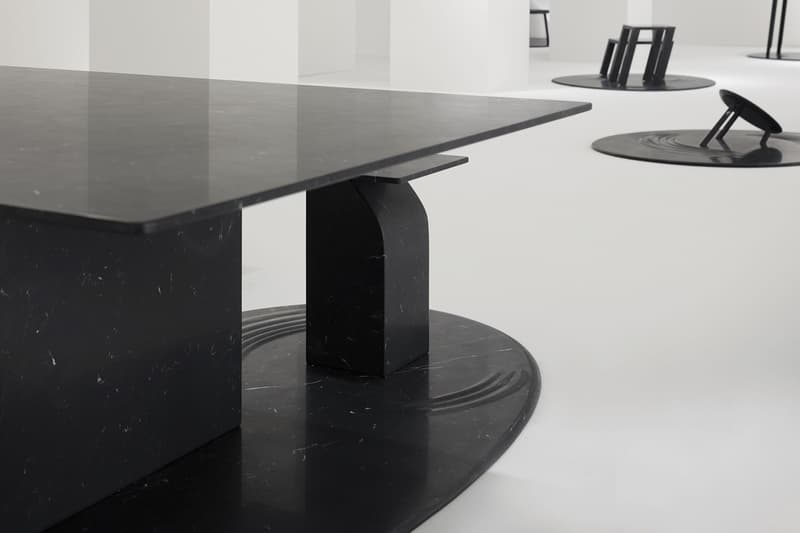 7 of 9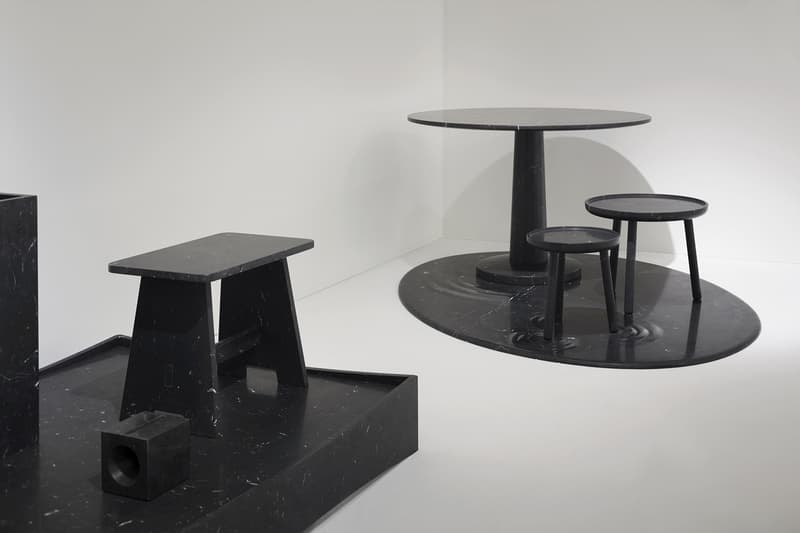 8 of 9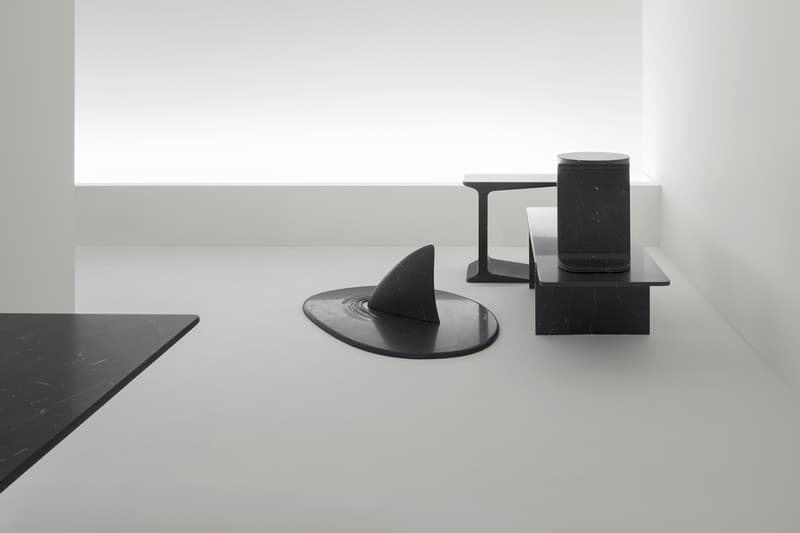 9 of 9
Nendo is back to offer up more eclectic furniture designs, this time fashioning a themed installation titled "Into Marble" for Italian company Marsotto Edizioni. Earlier making its debut at Milan Design Week, the Japanese studio wholly embraced its client's core ethos of crafting statement fixtures strictly from marble, though creatively teasing how it may be perceived by onlookers.
Select objects are placed on top of what appears to be black rippled water, which can be identified as either melting into the liquid or emerging from it.
When asked to comment on the exhibition, a representative from the Nendo team explained:
"The idea for this space originated from Marsotto's expertise in marble processing, leading to the decision to use marble for the pedestals, as well as the objects presented."

"Since this exhibition showcases linear and sharp furniture, the pedestals were designed in contrasting rounded shapes that resemble puddles."
For more Nendo news, the creative studio teamed up with Fritz Hansen to create the N01 Dining Chair.