Carl Krull Creates Massive Ink Drawings for Latest "Resonance" Exhibit
Referencing sonar waves.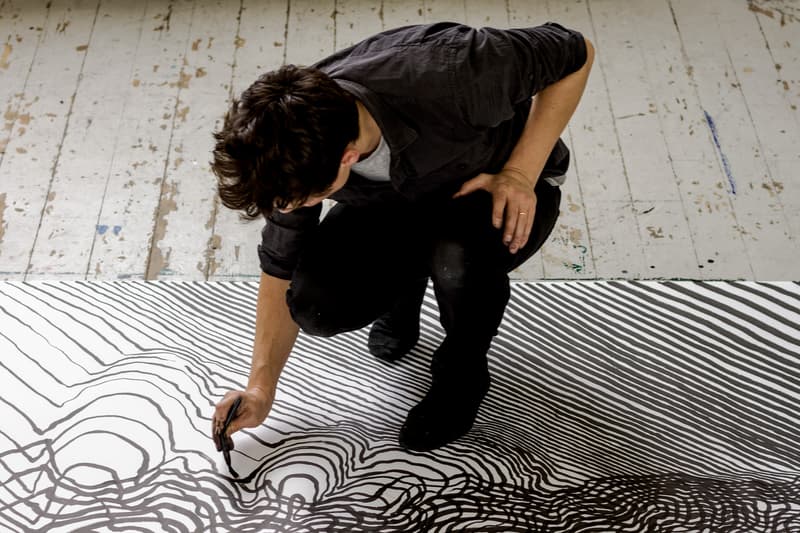 1 of 15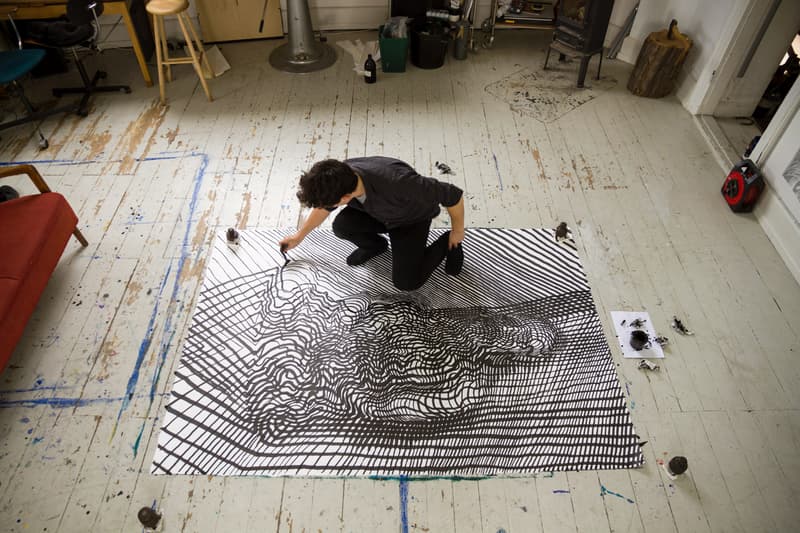 2 of 15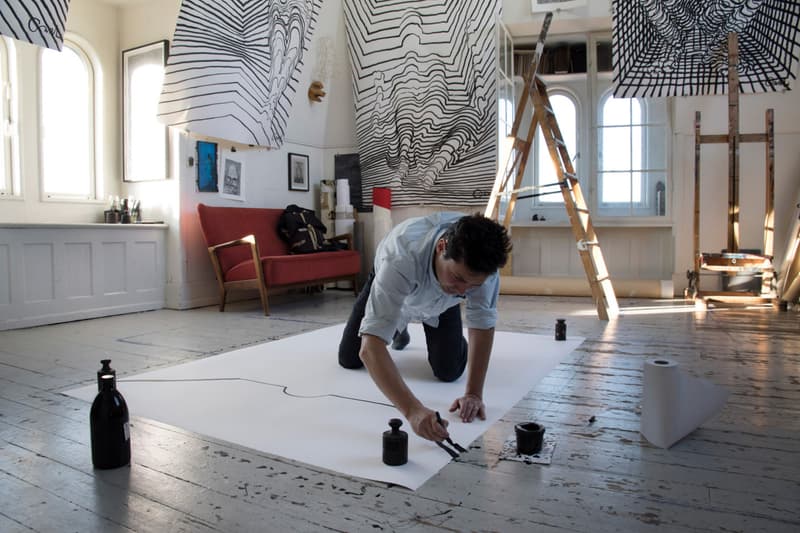 3 of 15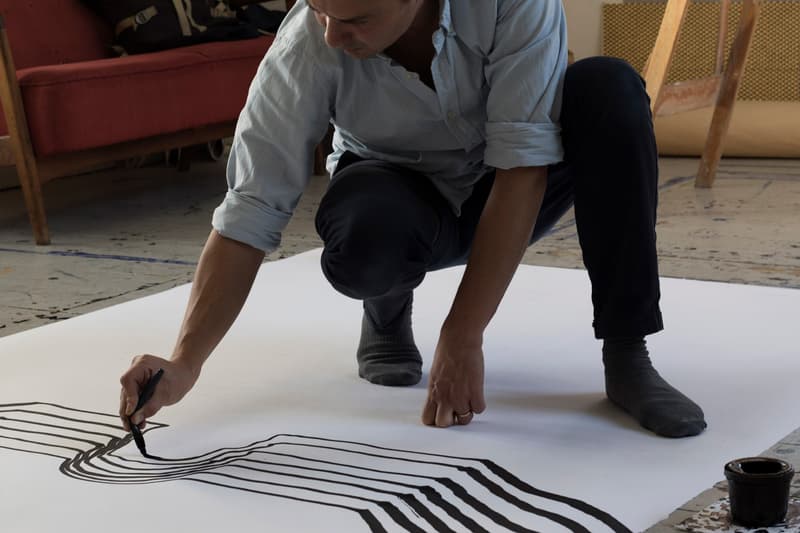 4 of 15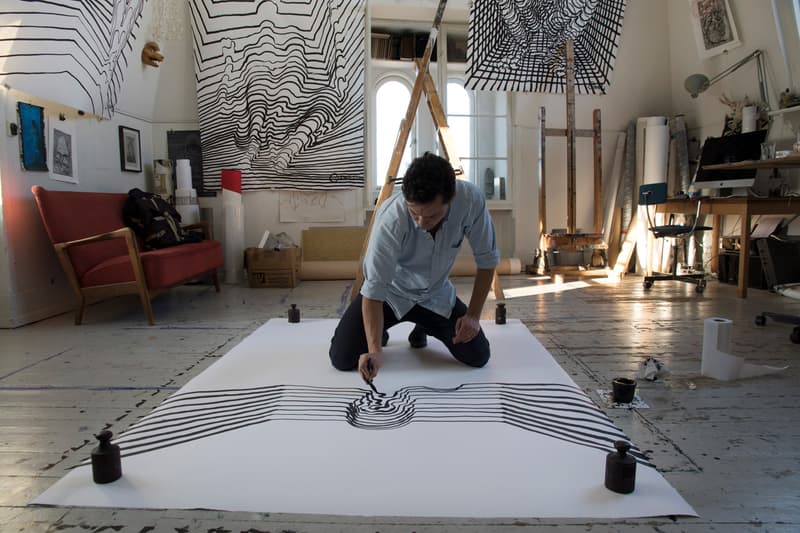 5 of 15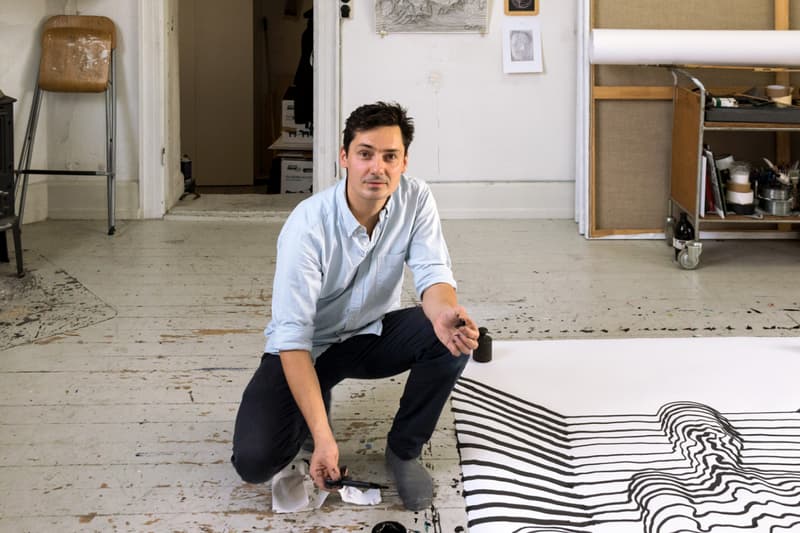 6 of 15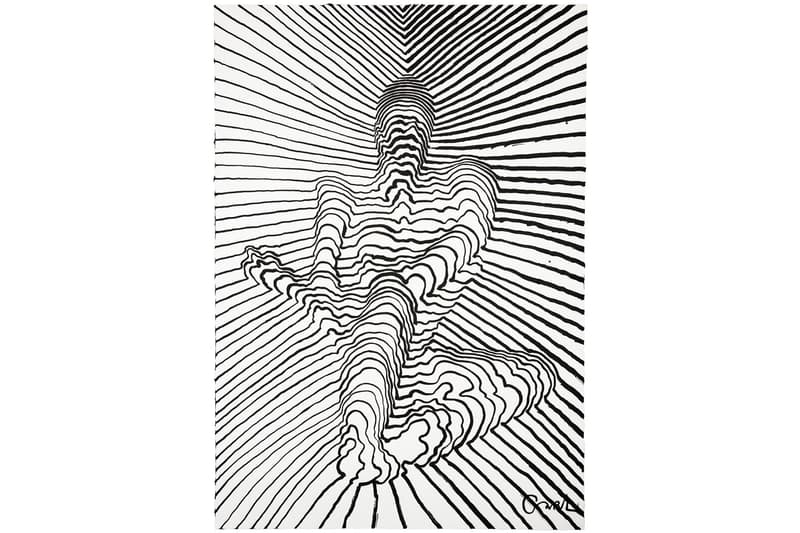 7 of 15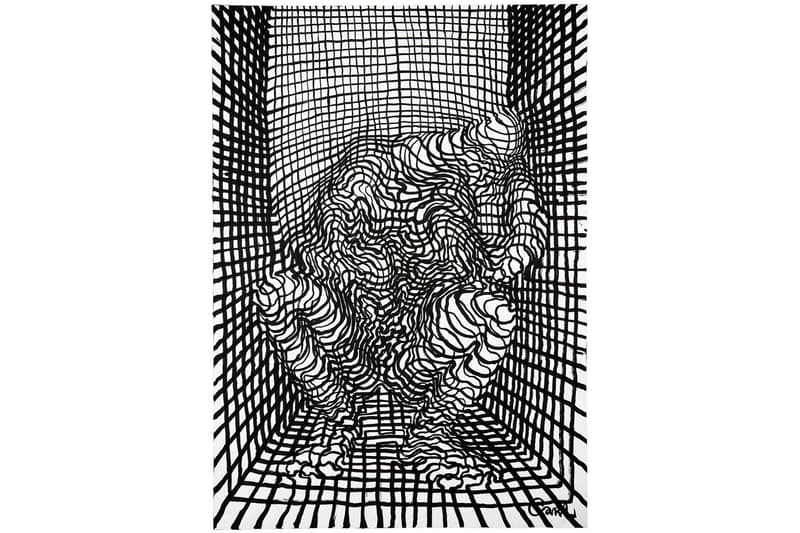 8 of 15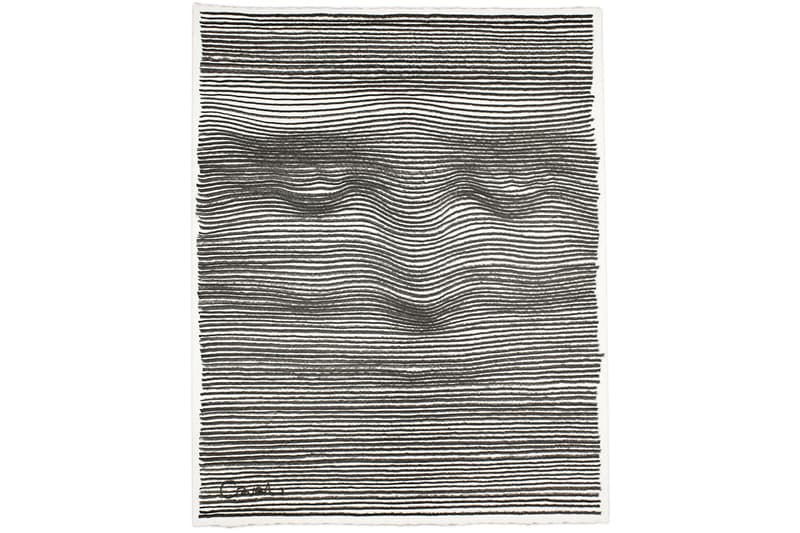 9 of 15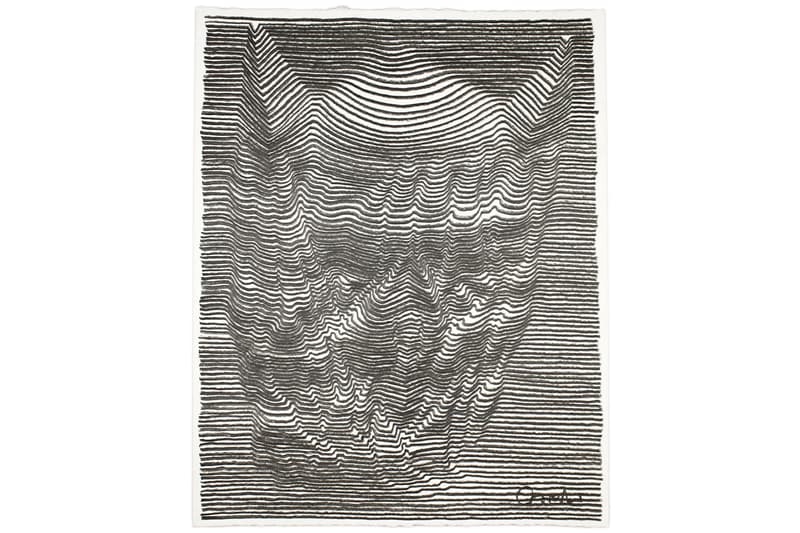 10 of 15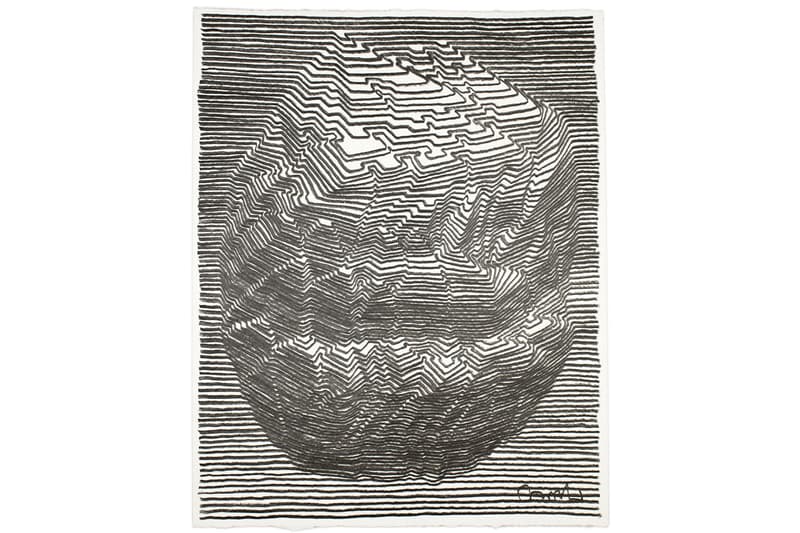 11 of 15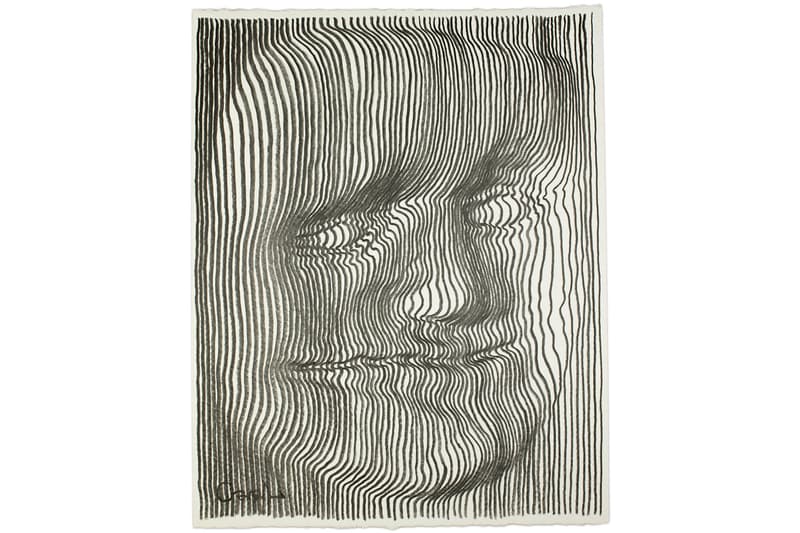 12 of 15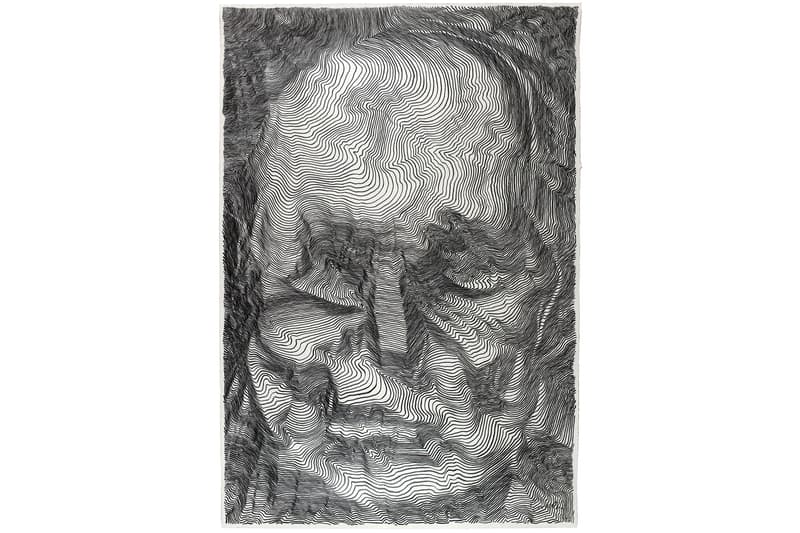 13 of 15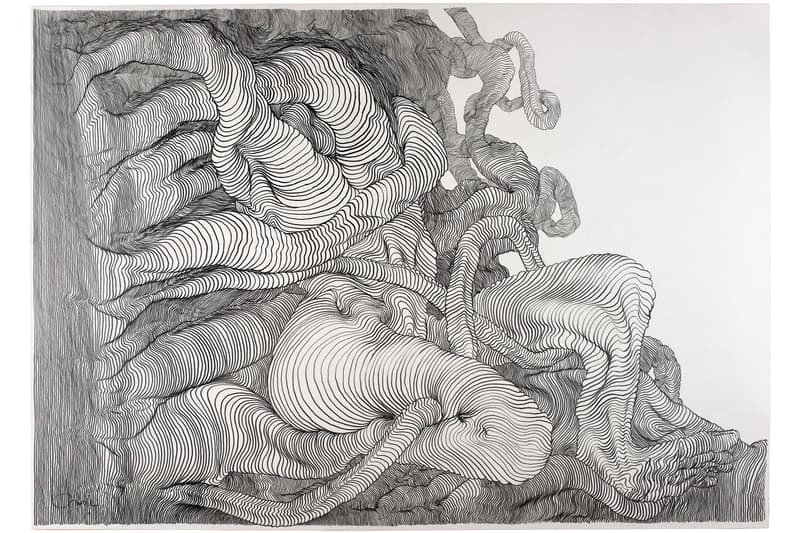 14 of 15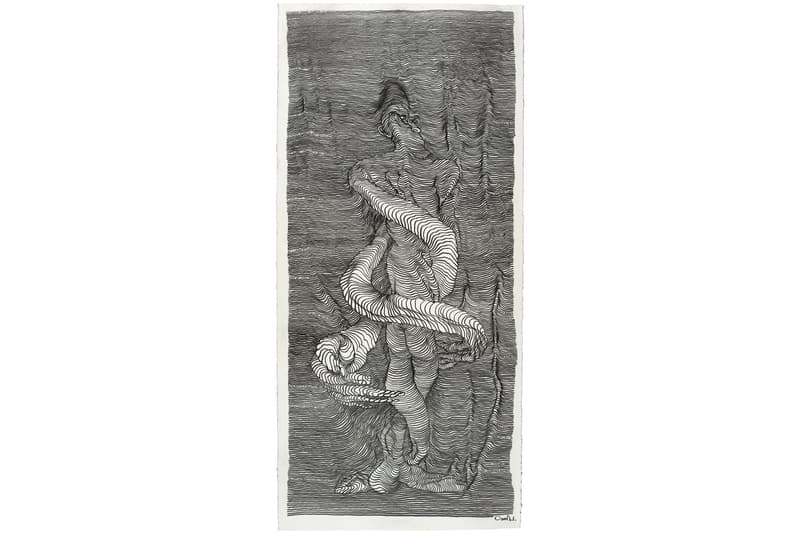 15 of 15
Carl Krull is renowned for his seismographic artworks and topographical portraits meticulously produced using only ink. More precisely, his work is wholly inspired by the growth rings found on trees alongside sediments in stalactite caves. Krull continues to push the limits of his drawings in an upcoming solo exhibition, titled "Resonance," at the Hans Alf Gallery in Copenhagen, Denmark. Two large-scale pieces will be on display alongside other material, referencing sonar waves that "bounces off the surfaces of the figures inhabiting this echolocated dimension," said the artist in a statement.
Courtesy of photographer Henrik Haven, we are offered an up-close look at the process behind his new works for "Resonance." Expect the show to be open to the public starting April 7 up until May 5. Visit Hans Alf Gallery's official website to learn more and Krull's online portfolio to view more projects.
In related art news, Daniel Arsham is gearing up for his new "CHARACTER STUDY" exhibit in LA.
Hans Alf Gallery
Holbergsgade 8
Copenhagen, Denmark 1057