Marvel Is Giving Thanos His Own Origin Story
It won't be presented through the medium many fans love, though.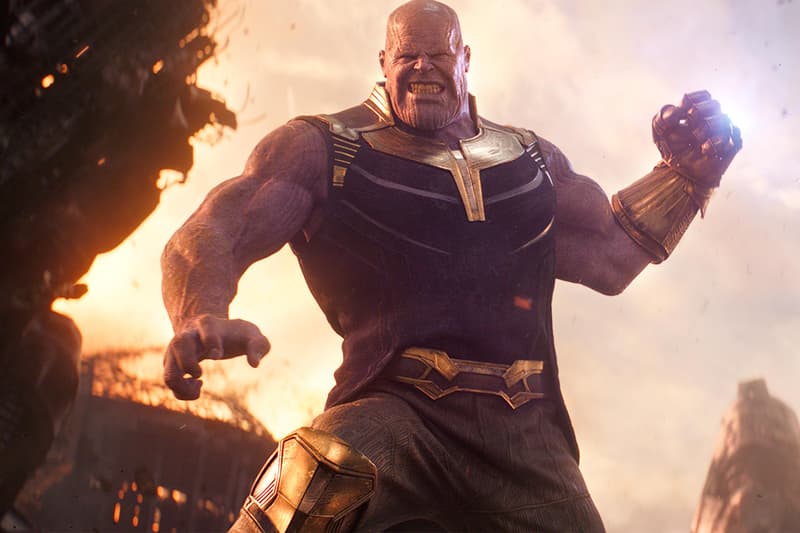 Thanos, Avengers: Infinity War's primary antagonist, will soon be receiving his own origin story.  The news was revealed during a Gizmodo interview with Barry Lyga, the bestselling author behind the forthcoming novel Thanos — Titan Consumed.
"I wasn't overly concerned with how to make Thanos sympathetic," Lyga explains to Gizmodo's Germain Lussier. "I went into this already knowing the end—Thanos turns into a massive powerhouse with plans to kill half the universe. 'Thanos is the most powerful being in the universe!' Korath says, and he's a guy who looks like he knows whereof he speaks. We all know where Thanos is going to end up. We've seen the trailers. I wanted to show how we get there."
According to Lyga, he intended to put together a story that made Thanos more "understandable." "It's a pretty big idea to say, 'Half the universe must die," Lyga shares. "And then it's a big jump to say, 'I'm the guy to do it.' And then bigger to say, 'Not only must it be done and not only am I the one to do it, but I know I can do it. And here's how.'"
"Most people wouldn't even get to the idea of killing half the universe in the first place. Thanos did," Lyga adds. "And then he took it a step further. And a step further than that. Why? How?"
Considering Joe Russo's recent remarks concerning Thanos' unbelievable strength, this is definitely one of the Marvel Universe's greatest villains.
You can check out Gizmodo's original feature here, while Thanos — Titan Consumed will begin filling up shelves on November 20.
Last week, Marvel Studios released a new Avengers: Infinity War featurette.