'Avengers: Infinity Wars' Director Says Thanos Is Stronger Than Hulk
"He is fairly invincible."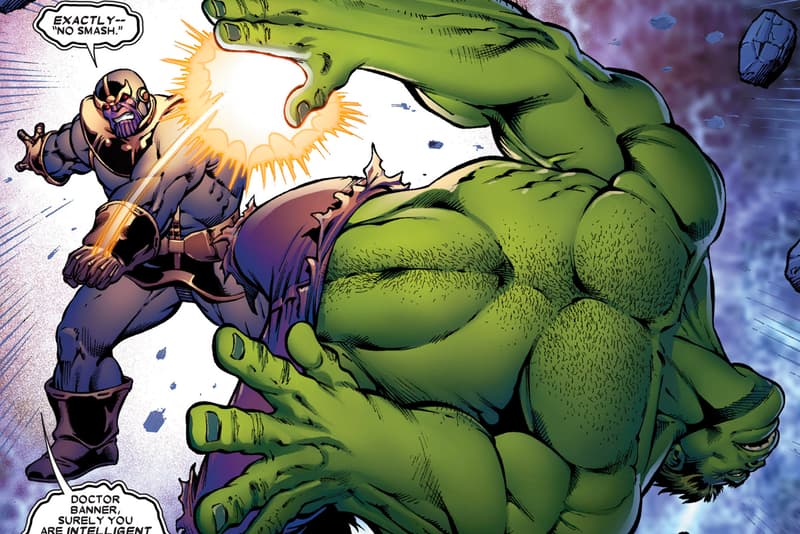 Avengers: Infinity War directors Joe Russo says that Thanos, the primary antagonist for the upcoming film, is stronger than the Hulk. During a press event in London for the movie, Russos shares with Hey U Guys that he's "fairly invincible" and confirms that he is in fact stronger than the green giant.
"I mean it's like death comes to call for the Avengers," he said. "This is a nearly unbeatable force who is determined to destroy half the life in the universe to bring it to balance. He sees it as an overgrown garden that he needs to prune. As you mentioned, he is fairly invincible. He's a sort of genetic mutation who's the Genghis Khan of the universe. He's unbeatable on the battlefield, stronger than the Hulk, skin is invincible. So it's going to cost the Avengers something to defeat him."
While such power scaling has always existed, this statement might stir up some debate in the community of Marvel and comic book enthusiasts. Infinity Wars is will be playing in theaters nationwide on April 27 and features an ensemble cast including Robert Downey Jr., Chris Hemsworth, Mark Ruffalo, Chris Evans, Scarlett Johansson, Benedict Cumberbatch, Don Cheadle, Tom Holland, Chadwick Boseman, Paul Bettany, Elizabeth Olsen, Anthony Mackie, Sebastian Stan, Danai Gurira, Letitia Wright, Dave Bautista, Zoe Saldana, Josh Brolin, and Chris Pratt.