Uber's Self-Driving Trucks Take to Arizona Highways
Actually, it's been happening for months.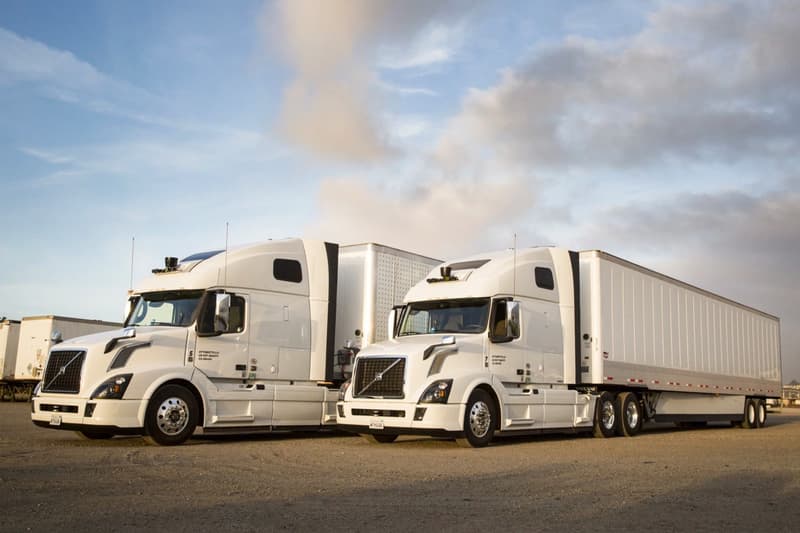 It was announced back in January that Uber was developing autonomous vehicles for commercial freight delivery with Toyota. On Tuesday, the ride-hailing company said that its self-driving trucks had been carrying cargo on highways in Arizona for the past few months.
Uber's autonomous trucks, however, aren't used to replace human drivers, according to a report by The New York Times. Rather, the trucks are operated with a licensed truck driver and equipped with an autonomous system that's there to assist in navigating long highway hauls or to take over in case of emergency.
The self-driving trucks prove to be the latest development of Uber Freight, Uber's free app that matches carriers with shippers. "We think self-driving technology has tremendous potential to solve some of the big problems that the trucking industry has today," said product manager for Uber's self-driving truck unit, Alden Woodrow. So far, Uber hasn't disclosed many details regarding its self-driving trucks, like how many autonomous units are on the road, but it's evident that companies (such as Tesla) are fighting to take the lead in advancing the truck industry.
Share your thoughts in the comments below and for more automotive news, Toyota has invested $2.8 billion USD to develop self-driving cars.