'Star Wars' Joins Forces With Solo Cup
"SOLOBRATE good times."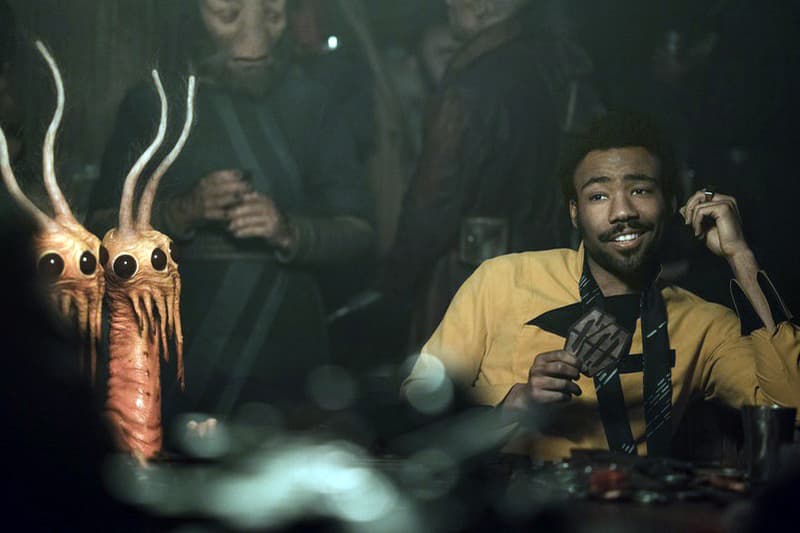 With the impending release of Solo: A Star Wars Story, Lucasfilm has just announced a new partnership with Solo Cup. With its signature red outfit, Solo Cup has become the go-to choice for college parties and other similar gatherings.
Walt Disney Studios is currently treating Star Wars fans with "an extensive worldwide promotional campaign" that, in addition to Solo, will include Denny's, Esurance, General Mills, Nissan, and Symantec. These partnerships will include "compelling experiences" and "relevant activations." In a press release, Lylle Breier, SVP Global Marketing Partnerships at Walt Disney Studios, explained that the brands have each done a "fantastic job developing first-class, innovative campaigns in support of the film."
Star Wars fans are encouraged to visit Solo Cup's website to "SOLOBRATE good times." Currently the details on the partnership aren't public yet, but look for Star Wars-branded cups and ad campaigns from now until the film's May 25 Day release. Before the announcement, seems like fans already dreamt up this pairing. Check out some tweets below.
In case you've missed it, an artist recently accused Disney of stealing his work for Solo: A Star Wars Story movie posters.
If Star Wars and Solo Cup don't do a collab, someone is messing up pic.twitter.com/HGjHby6nH7

— Mikey Ortiz (@MikeyOrtiz) February 5, 2018
Am I wrong to expect a major red cup tie-in for the Han Solo Star Wars movie? @SoloCup pic.twitter.com/TH4nCLsvIy

— Ty Martinez (@TyMartinez_tmb) February 5, 2018