Will Tie-Dye Finally Stick?
All you need to know about the omnipresent rainbow hues.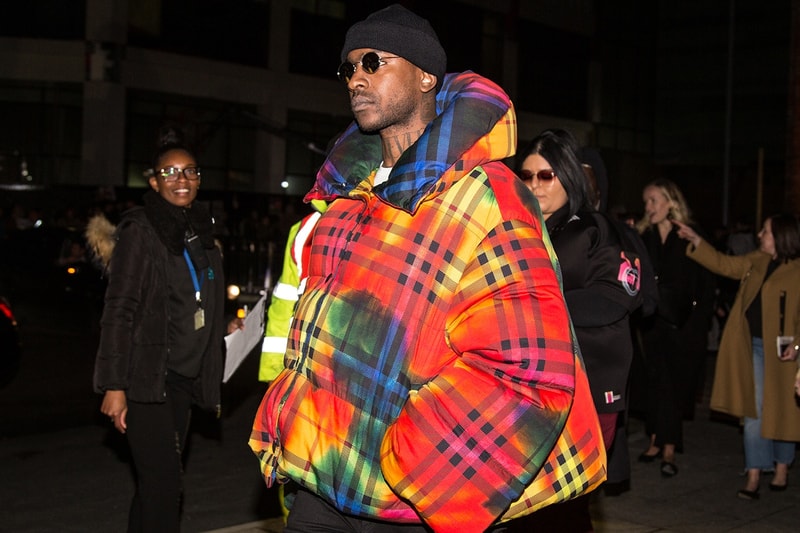 For some, tie-dye is a reminder of the psychedelic '70s — the Summer of Love. For others, it recalls lazy days at summer camp, where counselors would lead kids in creating their own customized tees with splashes of messy paint. As of late, however, tie-dye has joined the ranks of sneakers and shoulder bags as a link between high fashion and streetwear, with brands on both ends of the fashion spectrum adopting multicolored shades for the upcoming warm and cold seasons. As early as last summer, the style emerged as a possible trend, before fully finding its way into designers' collections.
Wearable tie-dye was arguably popularized in the '60s, as American hippies and Vietnam War protesters brought the clashing colors into the mainstream consciousness with colorfully dyed shirts, signs and headgear. Afterwards, the United Kingdom's Second Summer of Love in 1988 elevated the previous generation's tie-dye tastes, filtering the psychedelic styling of Woodstock through the lense of acid-fueled raves and house music to yield baggy clothes, bright footwear and playful eyewear. Tie-dye was largely ignored by fashion designers in the '90s and '00s, but it never truly left clothing, finding favor in streetwear stalwarts like Stüssy and BAPE along with department store clothing.
In the cyclical world of fashion, trends from years past are commonly recycled into new fads and tie-dye is returning in full force. Bootleg merch saw a bump in popularity in recent years, which facilitated an intriguing blend of tastes across decades; bands from the '70s, '80s and '90s were all made cool when vintage T-shirts became desirable. With the music of each era came their respective tastes and the result was merchandise from brands like The Grateful Dead coming into vogue. With the retro pastiche came appropriately dazzling patterns and flashy colors, and brands like Gucci and Vetements further stoked the flames of kitsch styling by drawing inspiration from years past.
The emerging trend first appeared in Spring/Summer 2018 runway collections from a variety of brands – Saint Laurent embraced retro rock 'n roll style with bright-hued silks and Gosha Rubchinskiy took cues from '90s skate tees and raver gear with multicolored graphic shirts. Tie-dye's universal appeal made it a unique trend for the fashion world to embrace across the board, although the style has long been adopted as a favorite for streetwear labels.
Recent street-friendly labels saw an uptick in tie-dye usage, even before the fashion brands began using it. Controversially inspired by the Hindu Holi festival, Pharrell's timely rainbow-dyed adidas Originals collaboration brings tie-dye to sportswear, while his assistant Cynthia Lu brought the eye-grabbing style to her own Cactus Plant Flea Market. Japanese rock-loving label WACKO MARIA took similar cues from vintage tie-dyed band tees, while Advisory Board Crystals offered its own hand-painted take on the style.
Early adopters like Pharrell and John Mayer began incorporating DIY-dyed layering pieces into their own wardrobes, and Skepta tapped the trend with Burberry's bold puffer jacket. Around the same time tie-dyed patterns began creeping into Fall/Winter 2018 presentations. Younger labels like Alex Mullins and Abasi Rosborough incorporated the bold pattern into full looks, while established names like CLOT and Prada weaved a personalized take on tie-dye into their respective collections.
Though the tie-dye trend hasn't reached the omnipresence of, say, Balenciaga's "Triple S", it made a big splash throughout the Fall/Winter 2018 fashion week circuit demonstrating its continuing relevance in the world of fashion. With bright colors and patterns on the come up, it's only natural to expect the multicolored pattern gain steam in the months to come.
Be sure to follow our Trend Watch series for the most up-to-date fashion trends.