Supreme Drops Epic Collection With Public Enemy & UNDERCOVER
"Fight the Power!"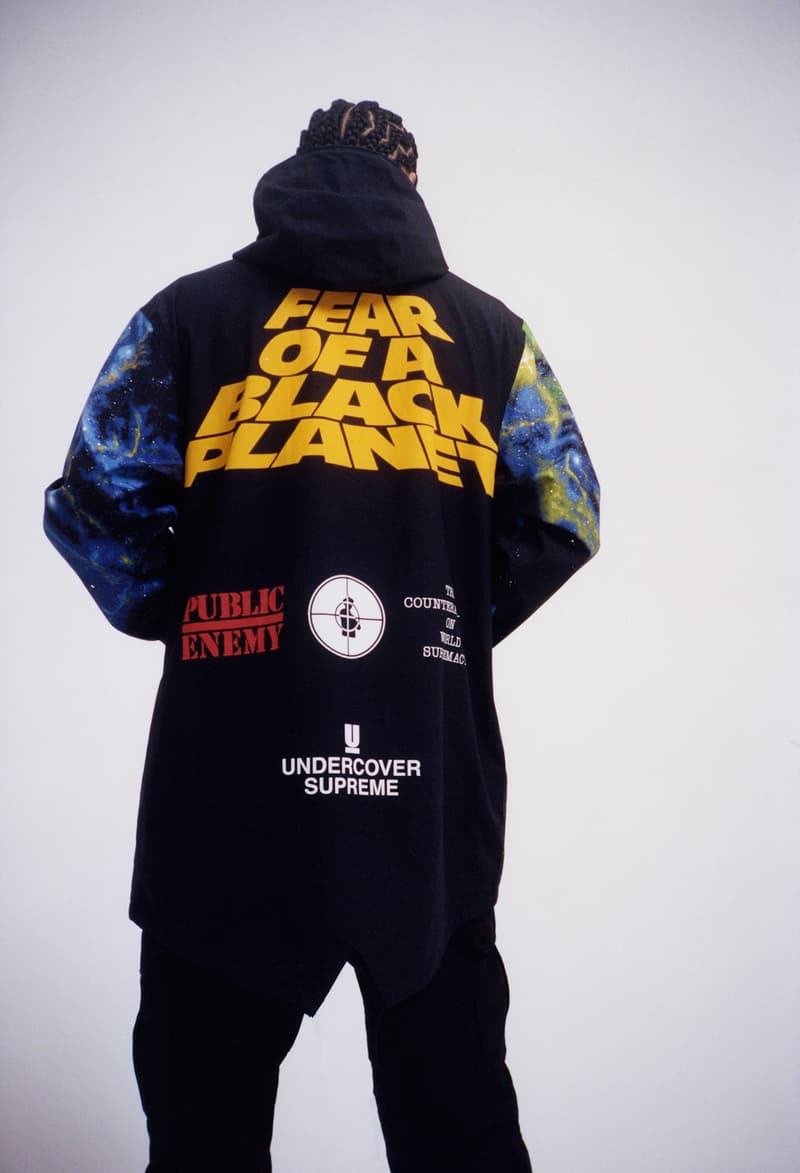 1 of 51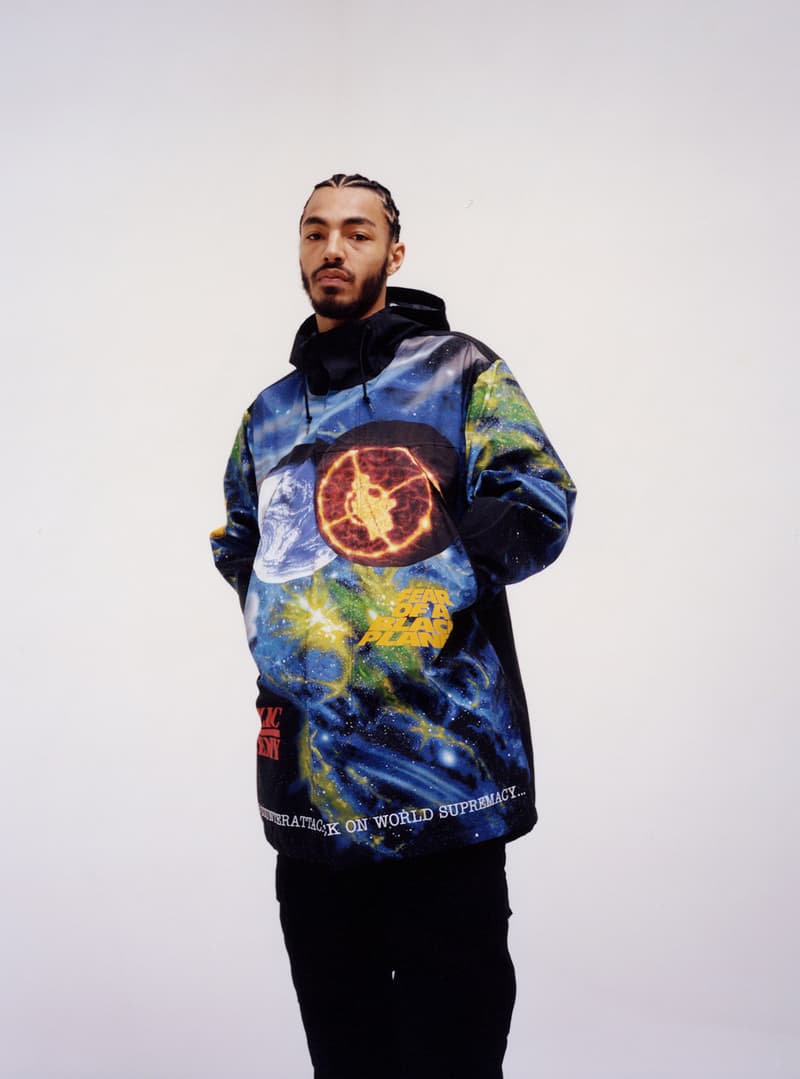 2 of 51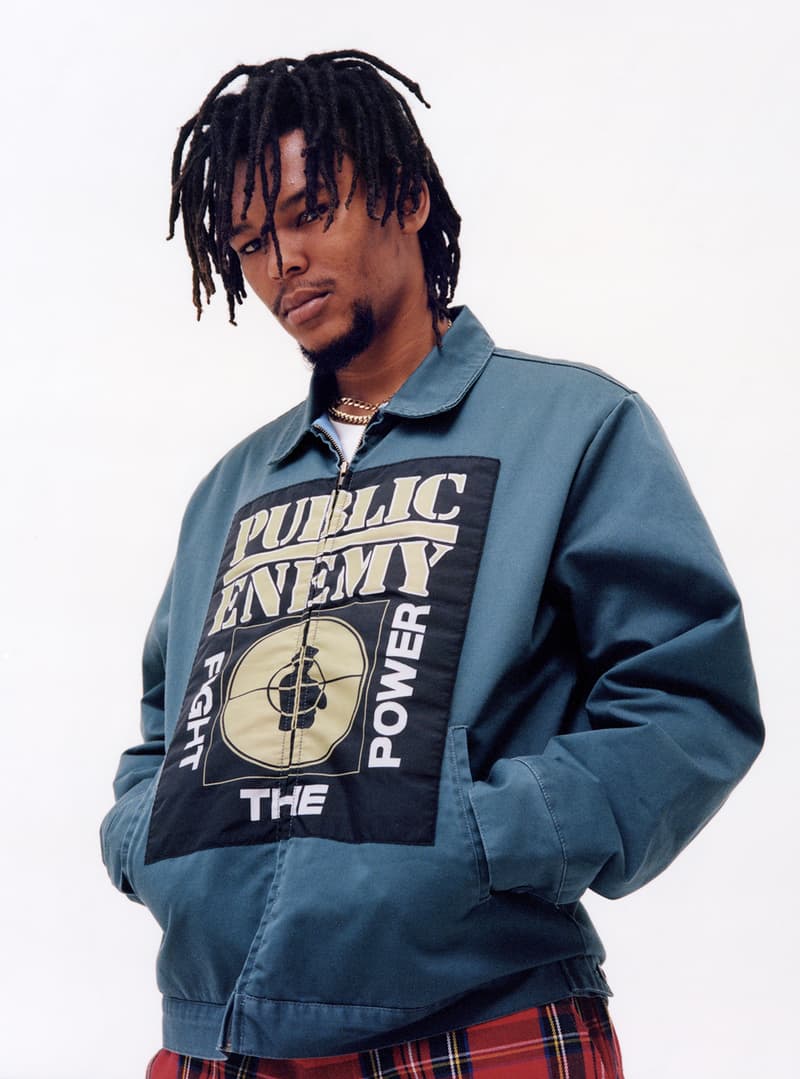 3 of 51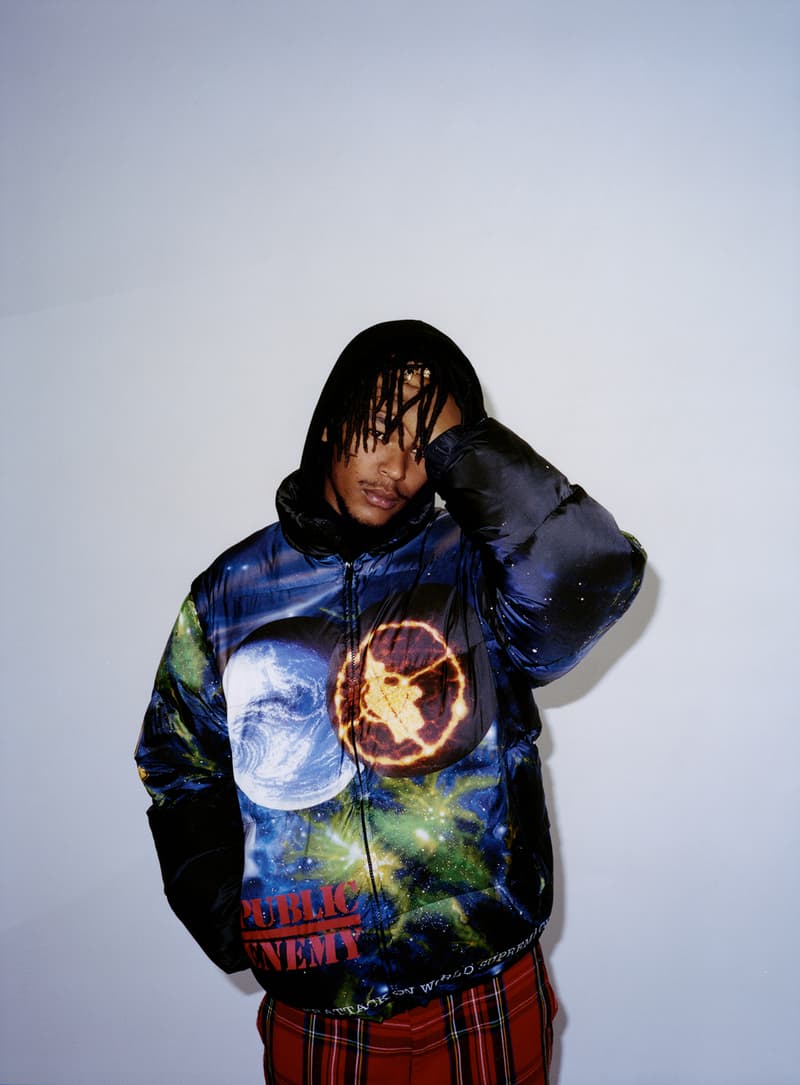 4 of 51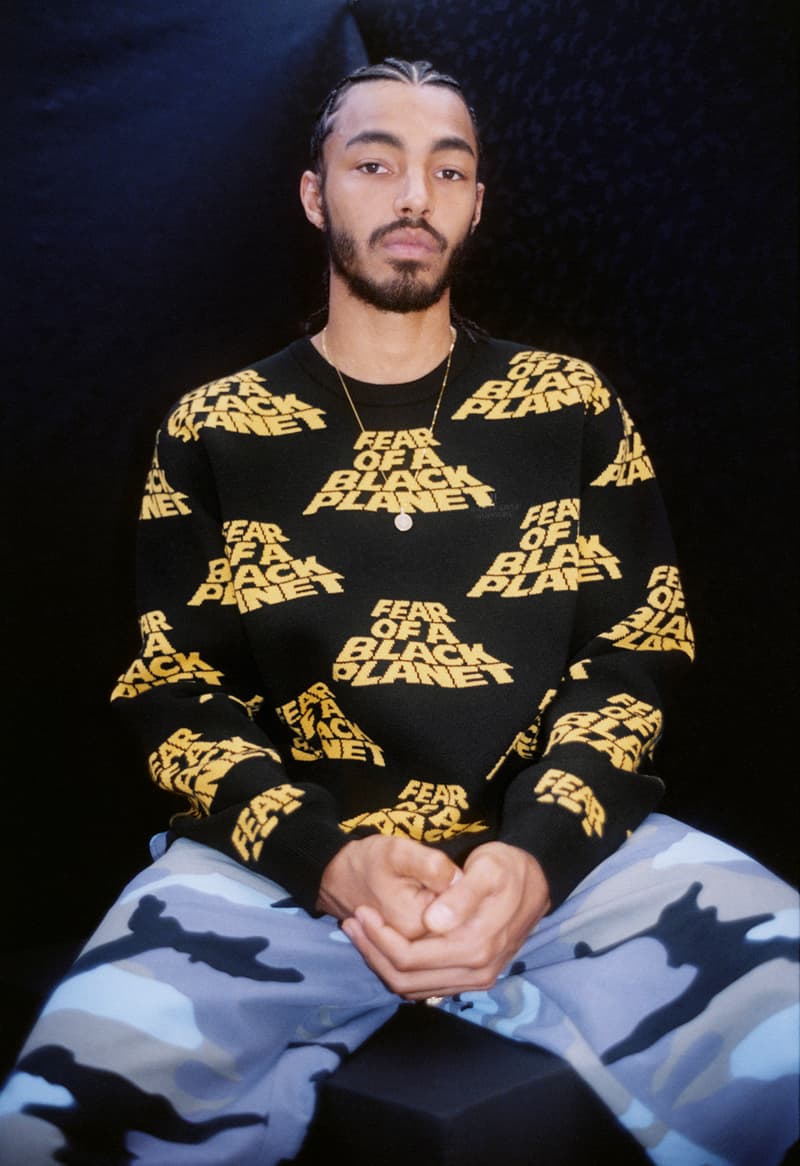 5 of 51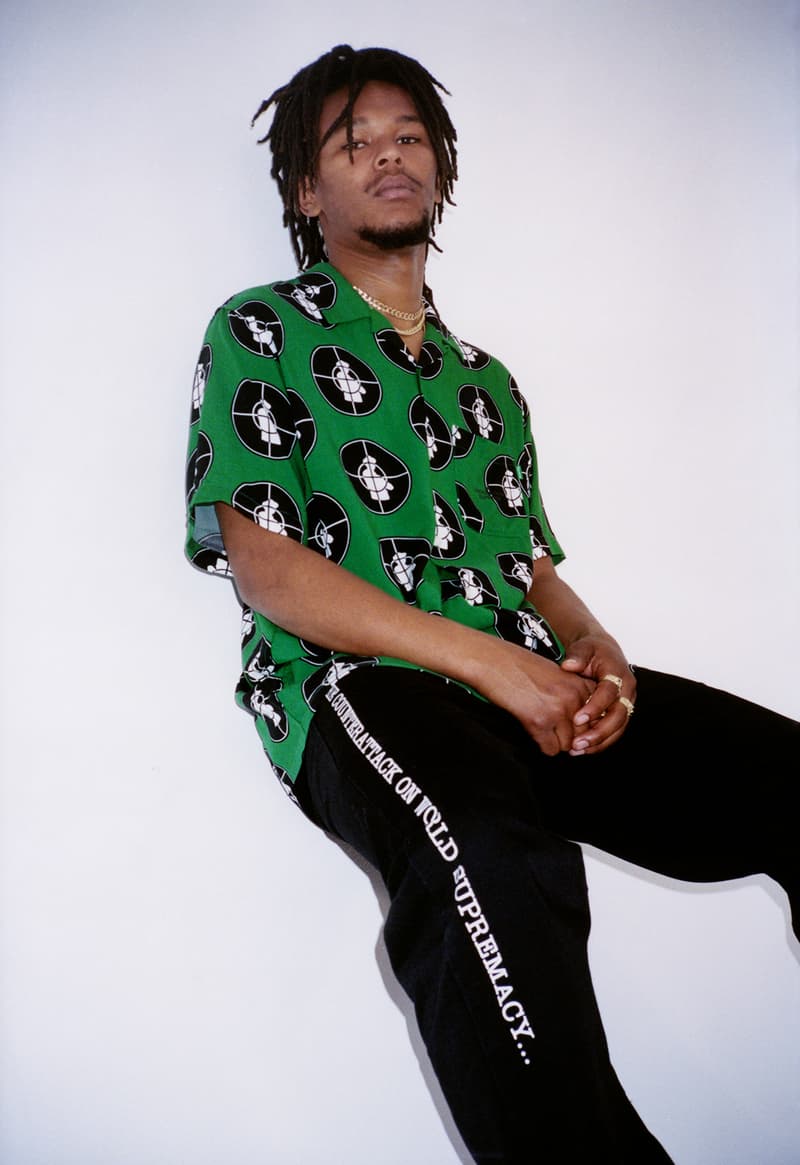 6 of 51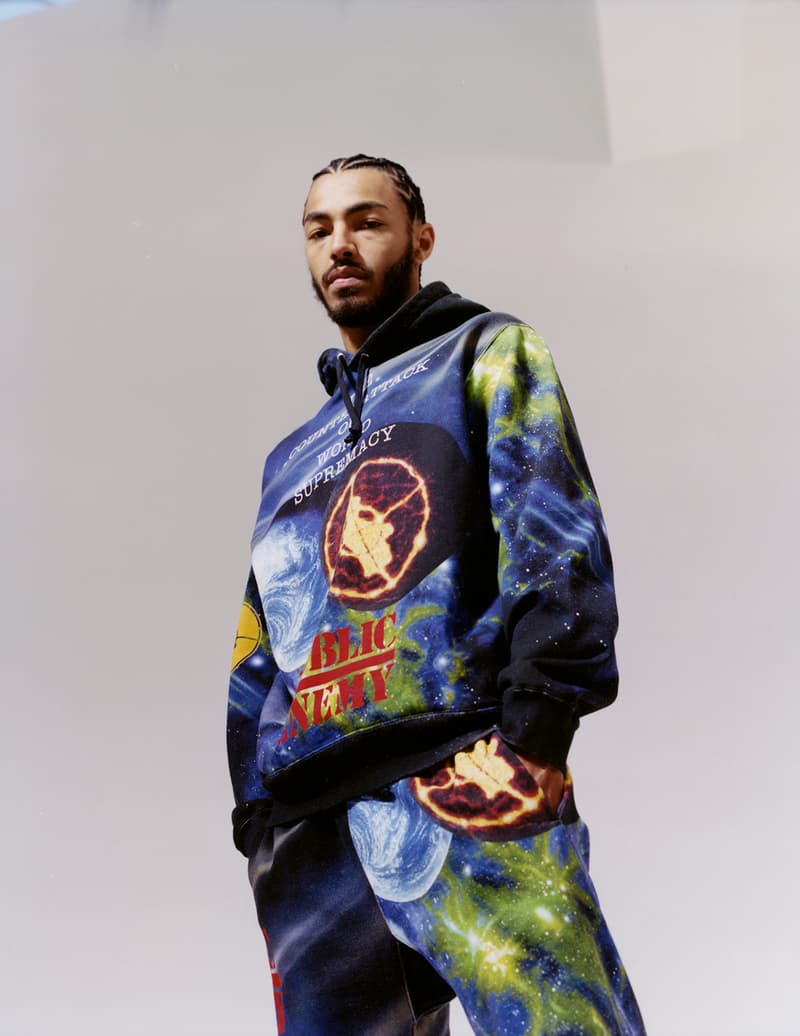 7 of 51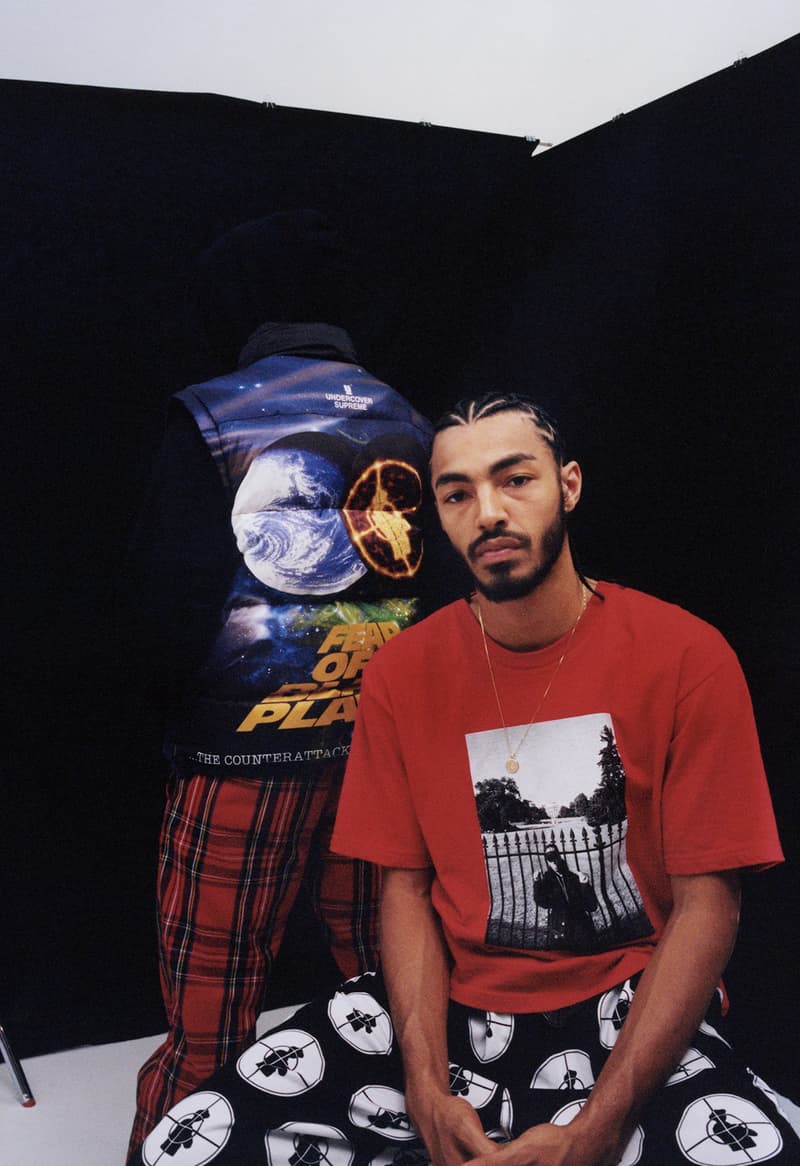 8 of 51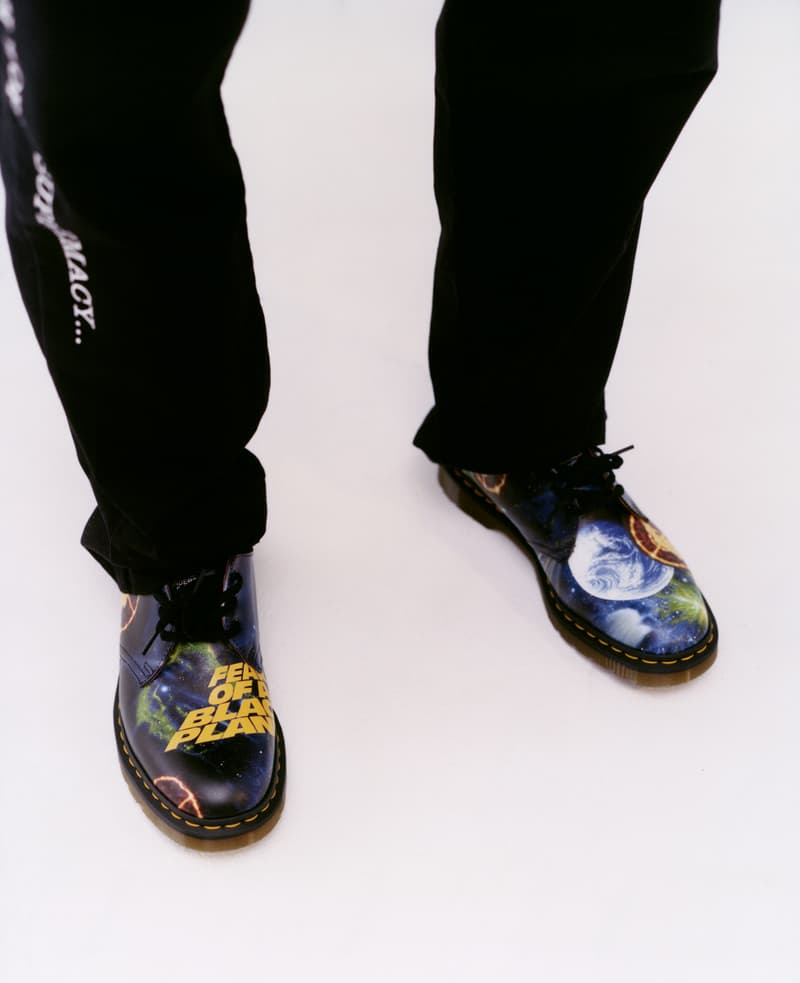 9 of 51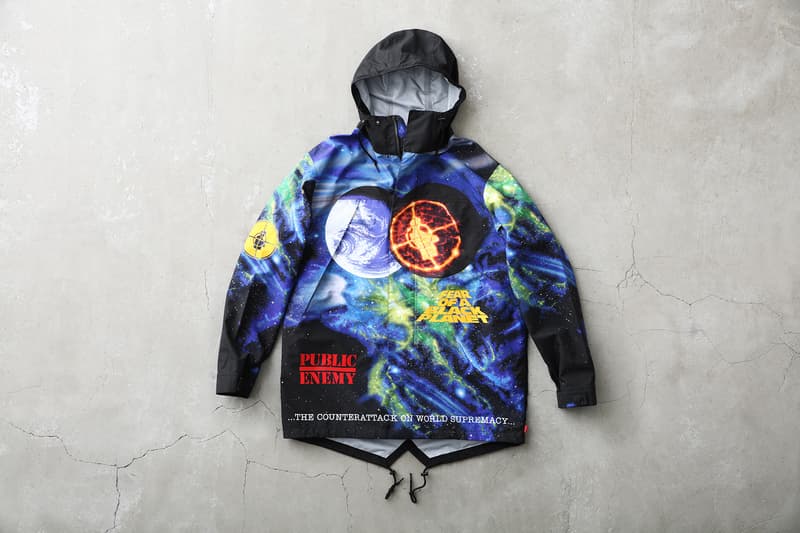 10 of 51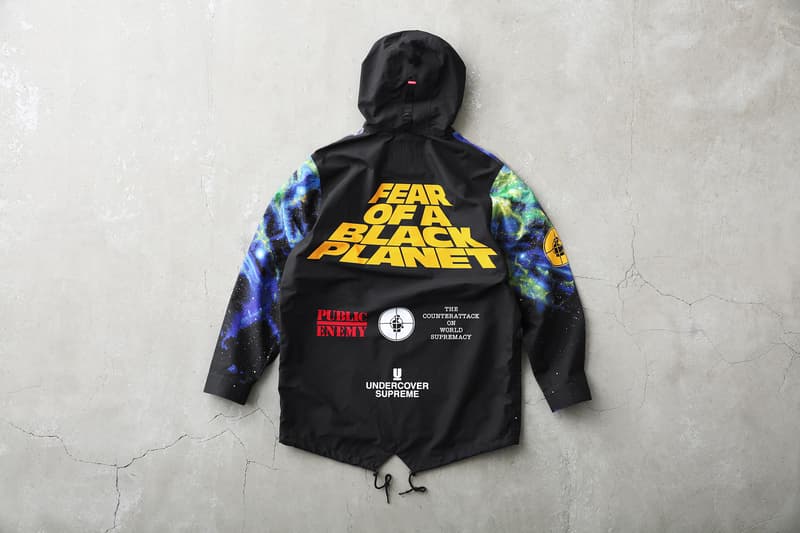 11 of 51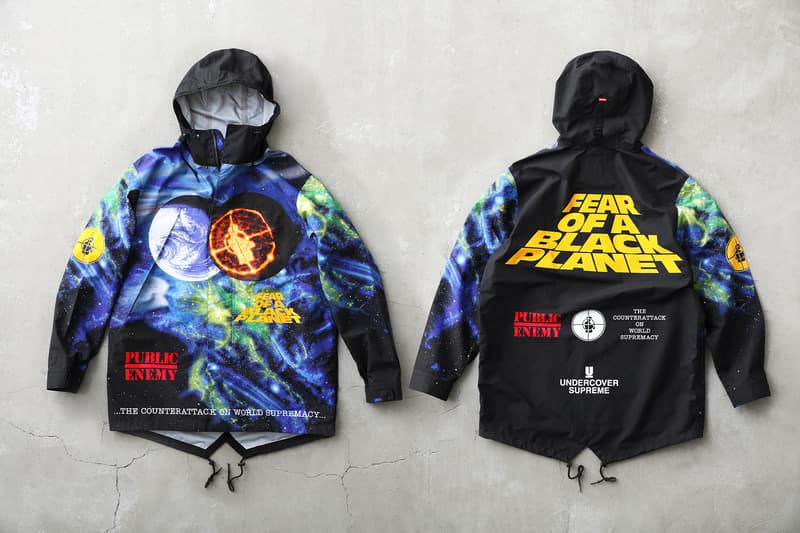 12 of 51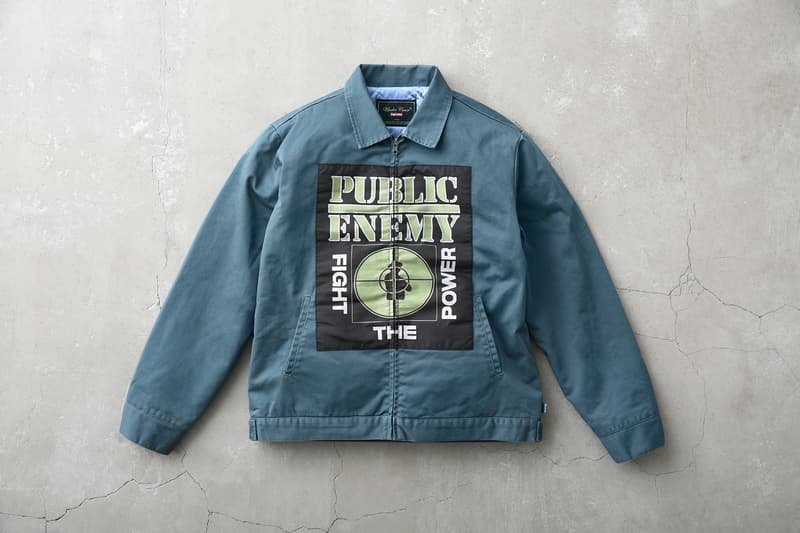 13 of 51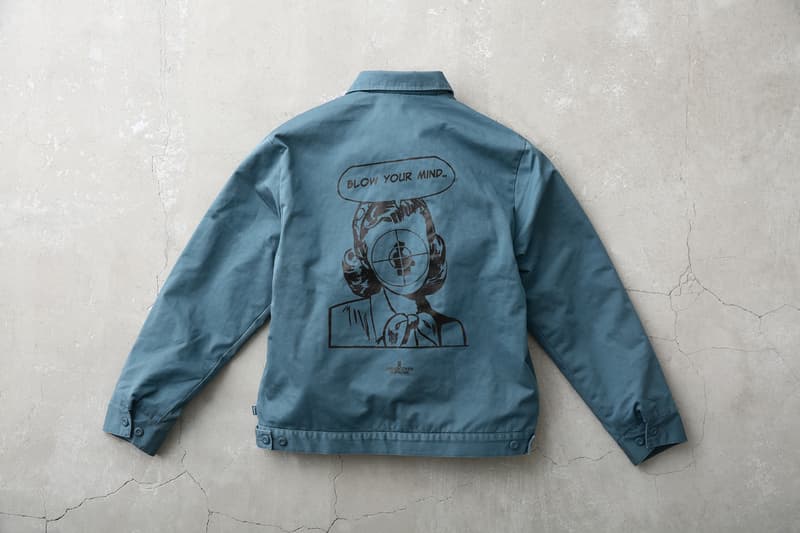 14 of 51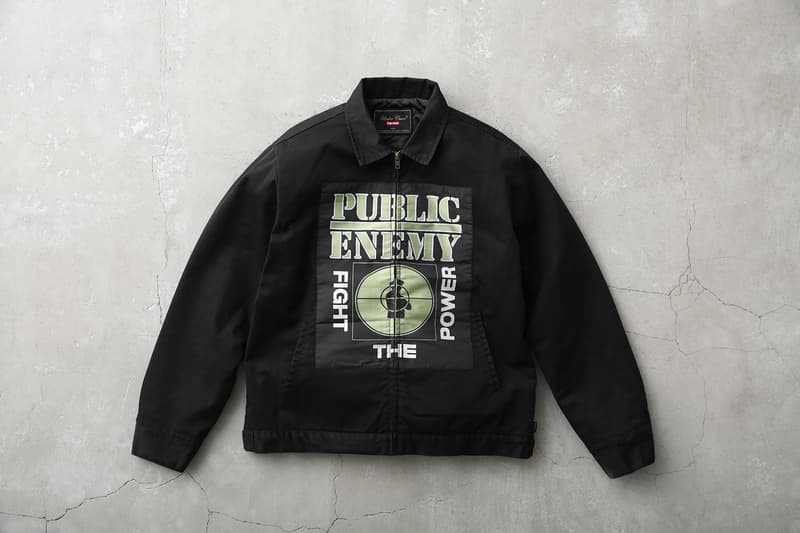 15 of 51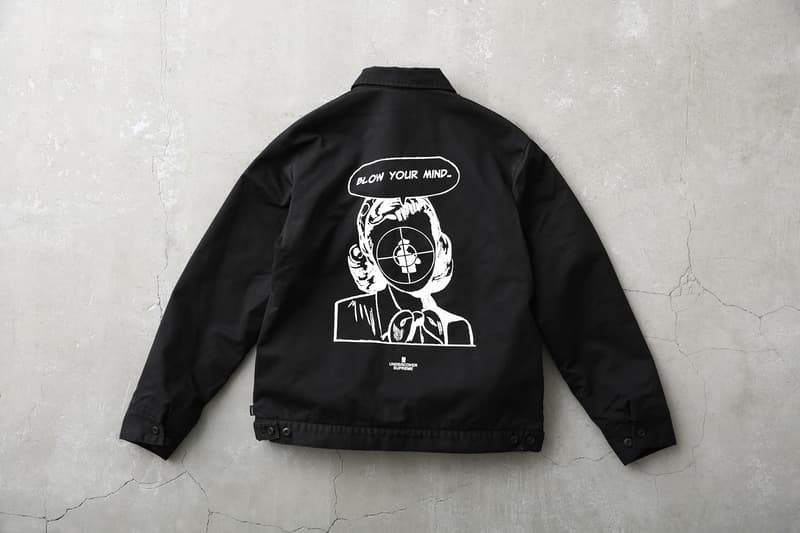 16 of 51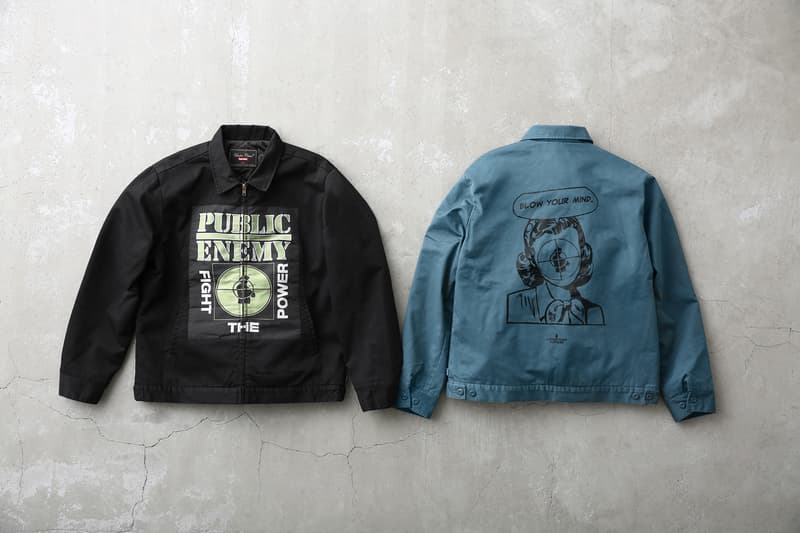 17 of 51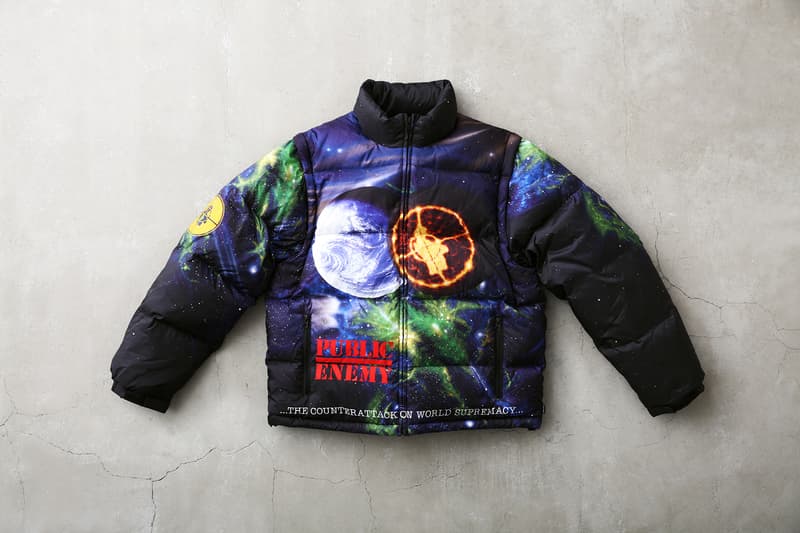 18 of 51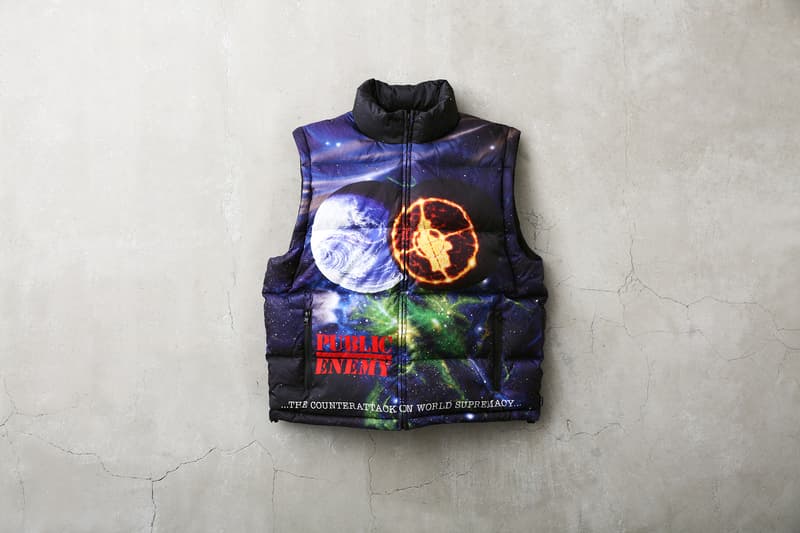 19 of 51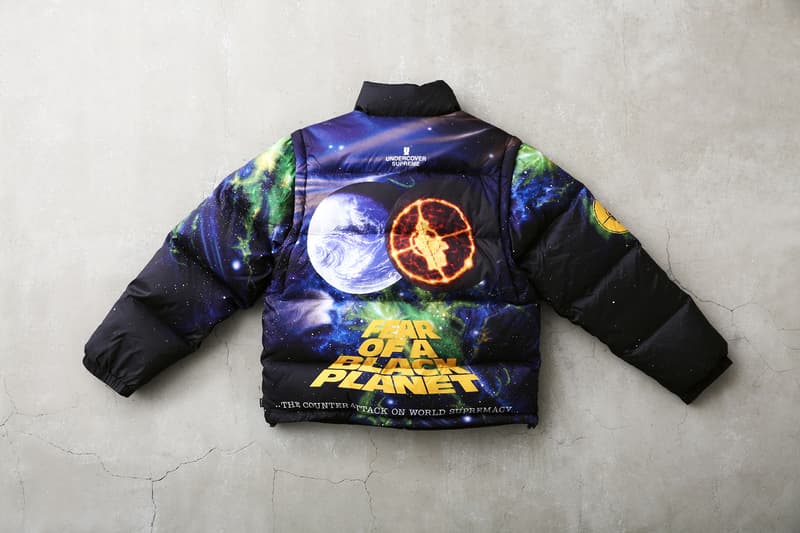 20 of 51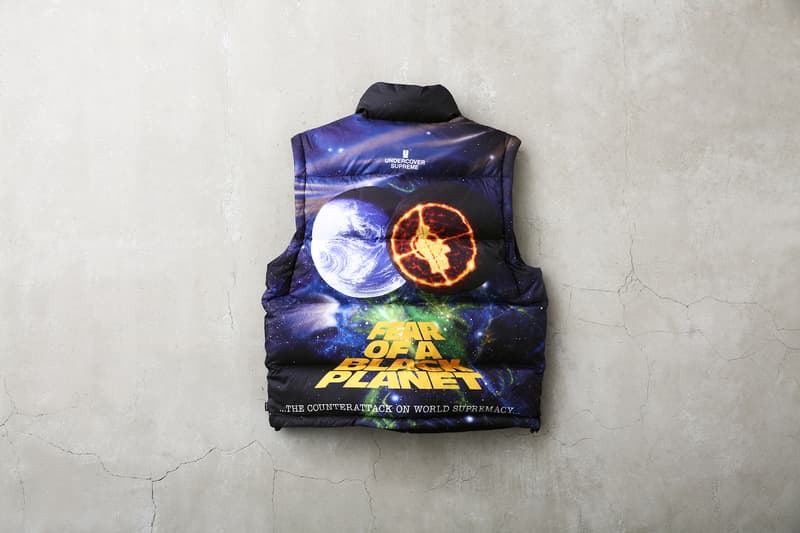 21 of 51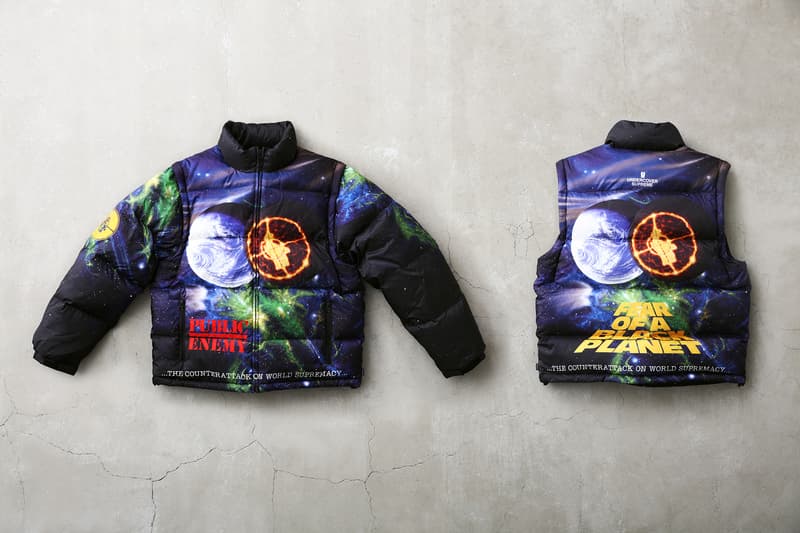 22 of 51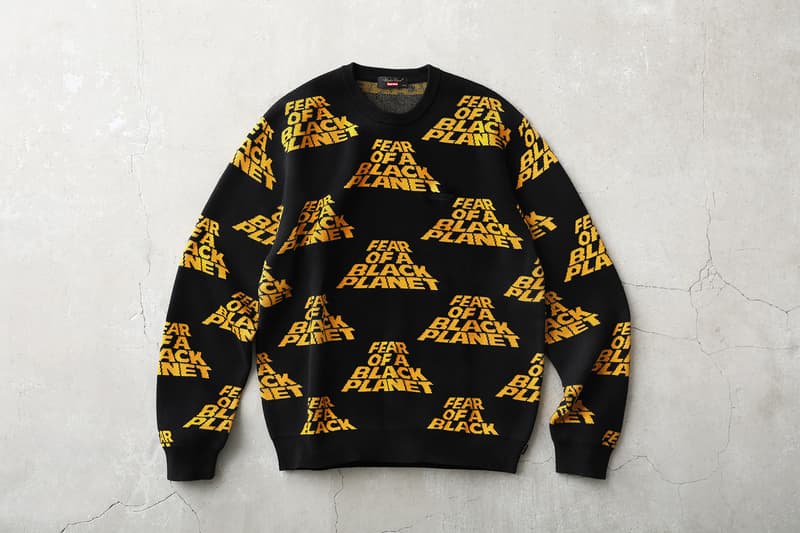 23 of 51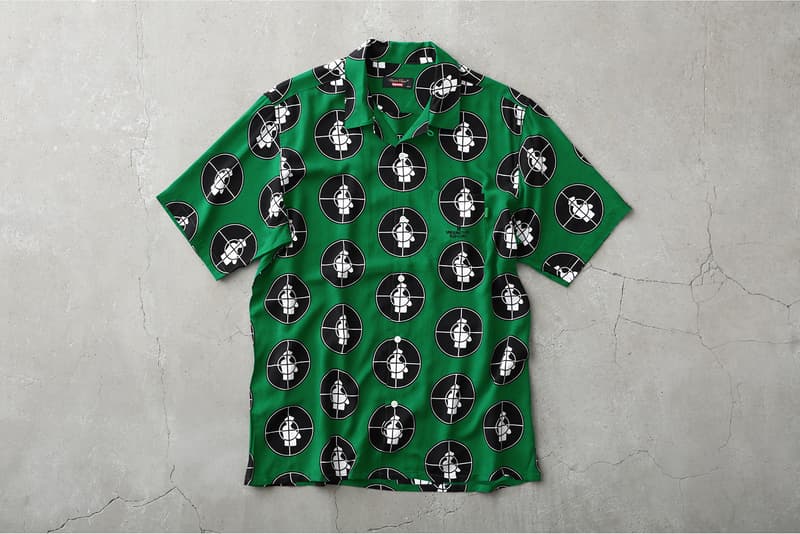 24 of 51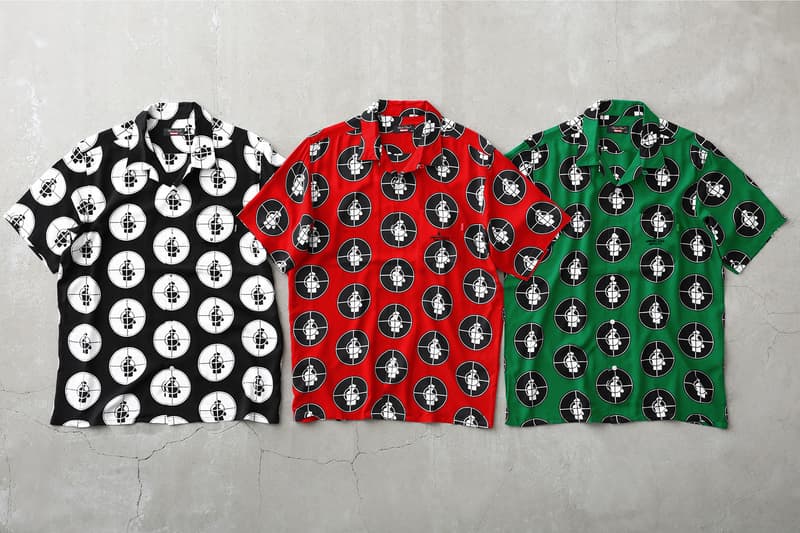 25 of 51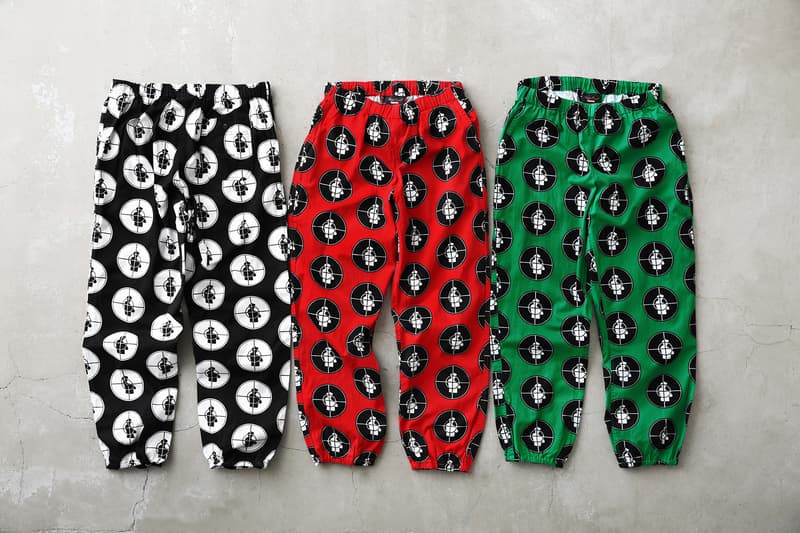 26 of 51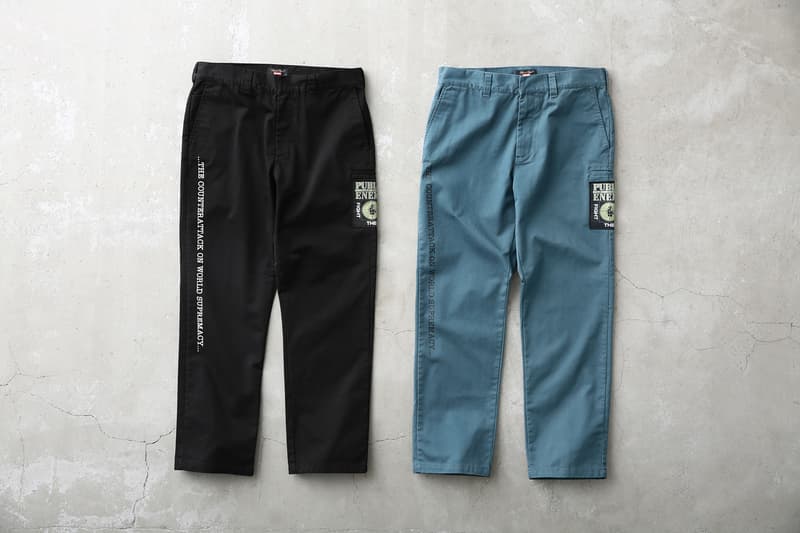 27 of 51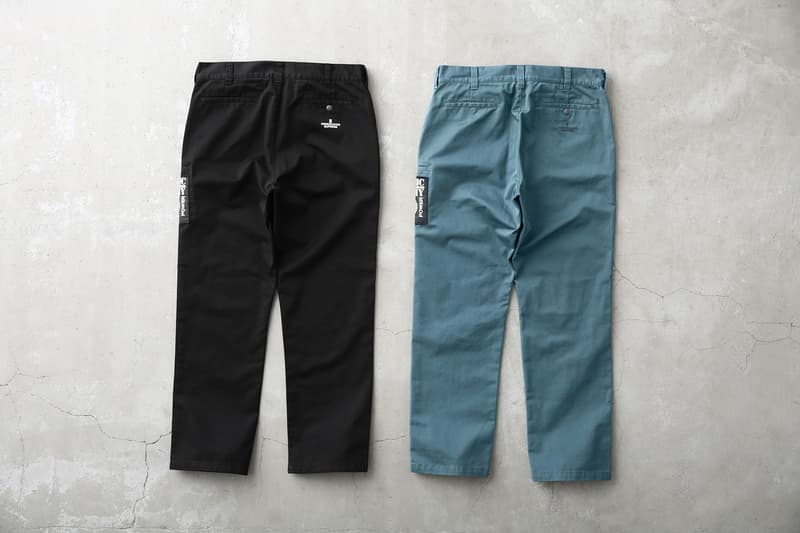 28 of 51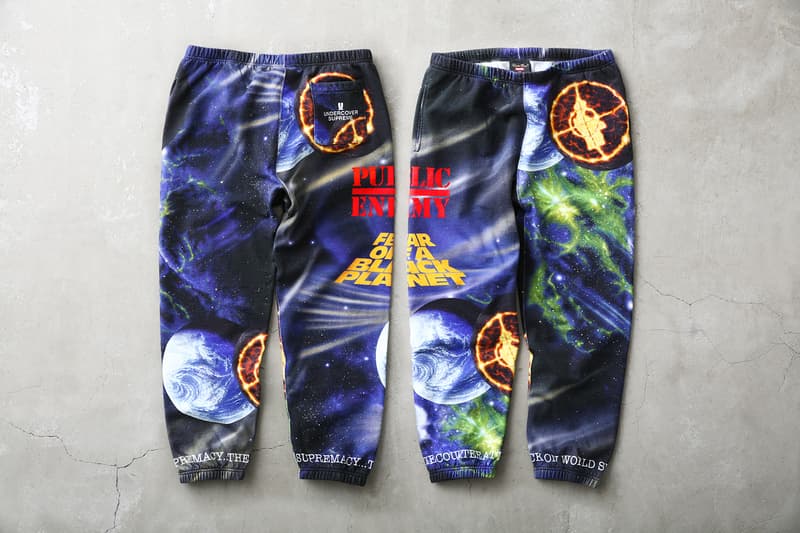 29 of 51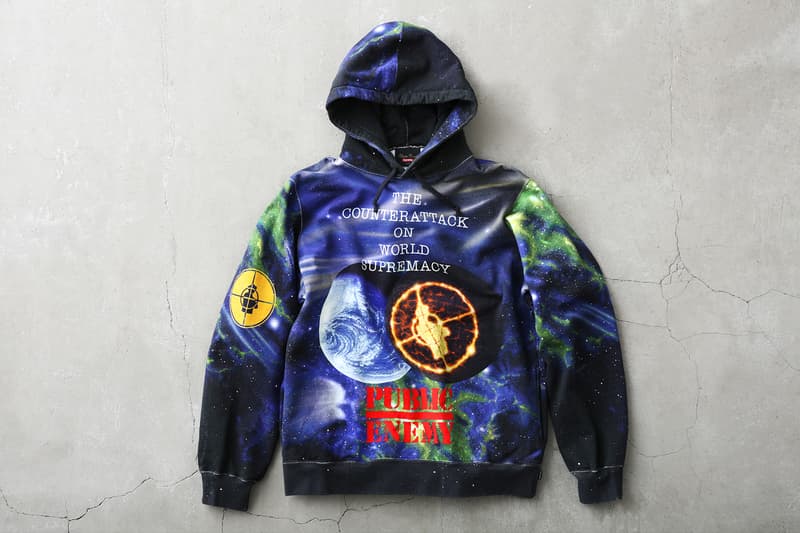 30 of 51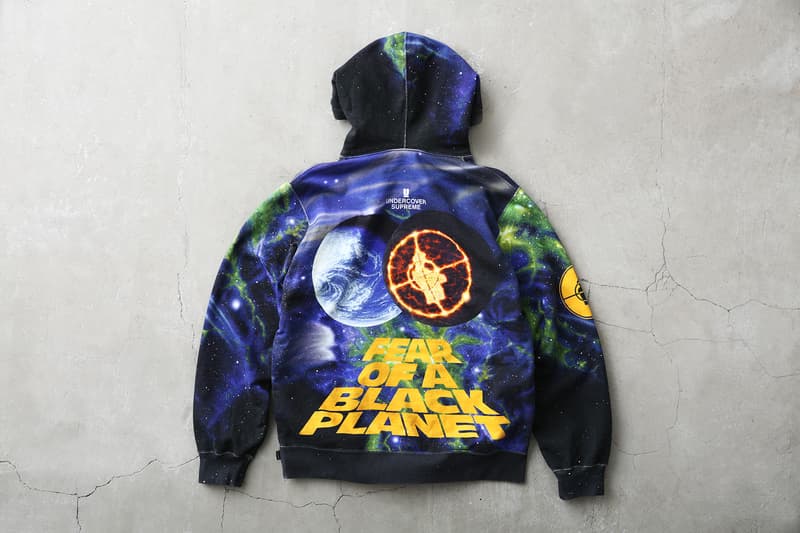 31 of 51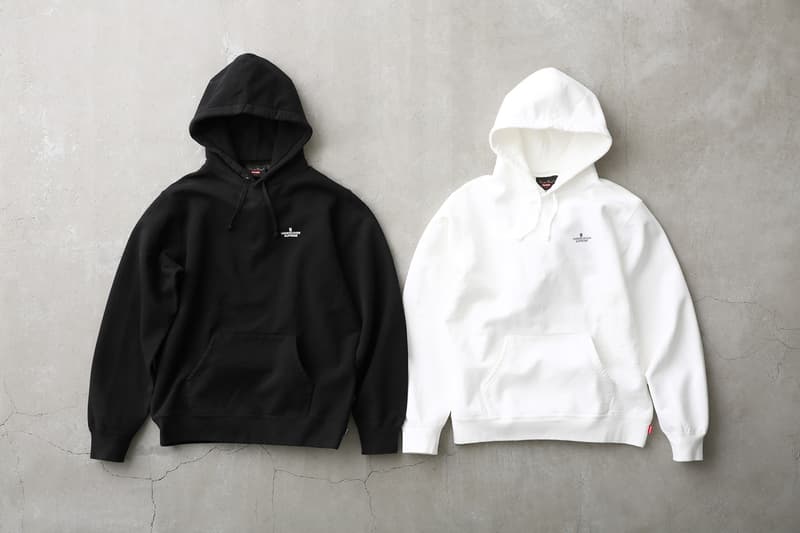 32 of 51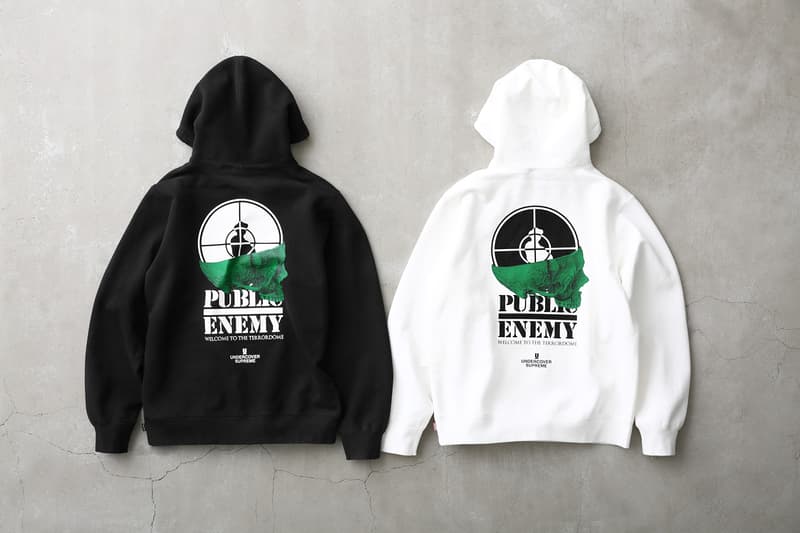 33 of 51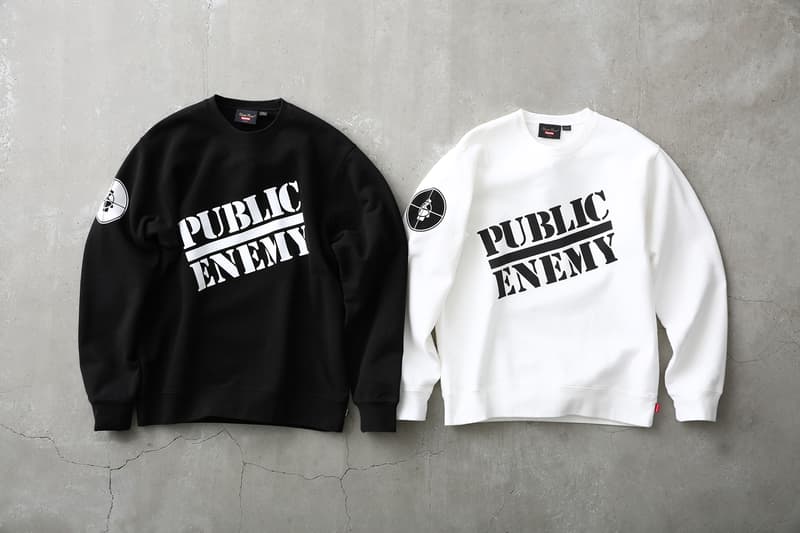 34 of 51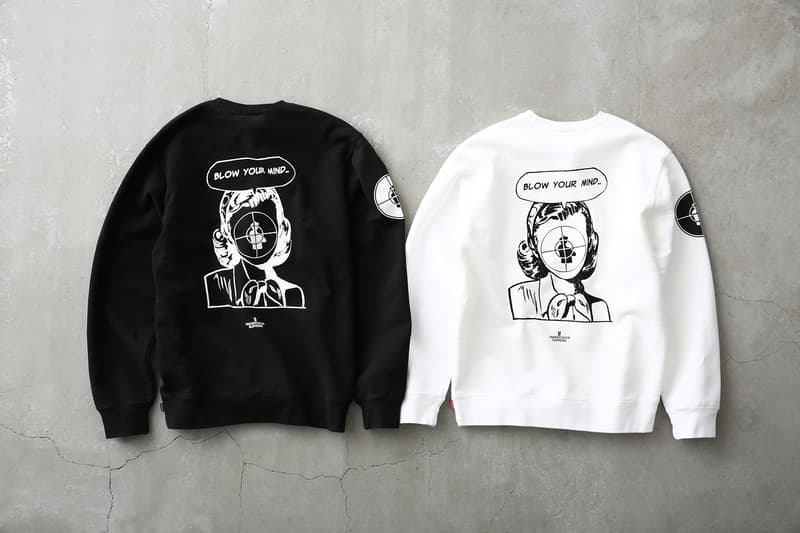 35 of 51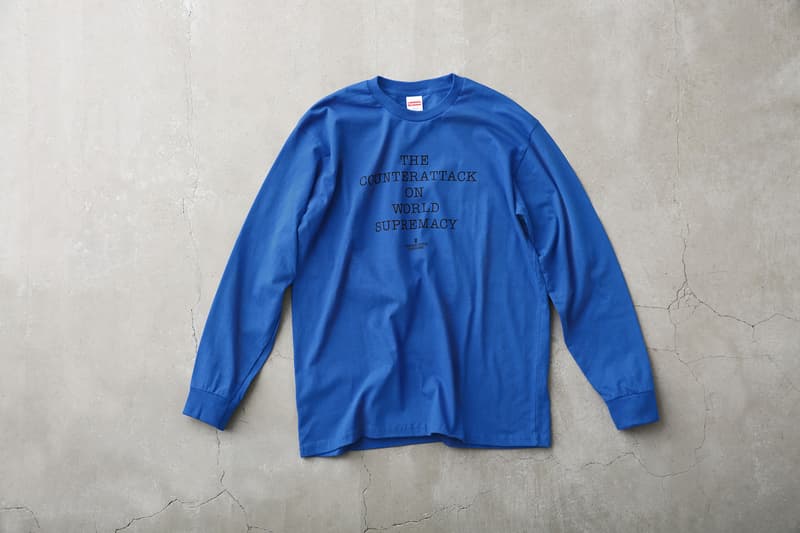 36 of 51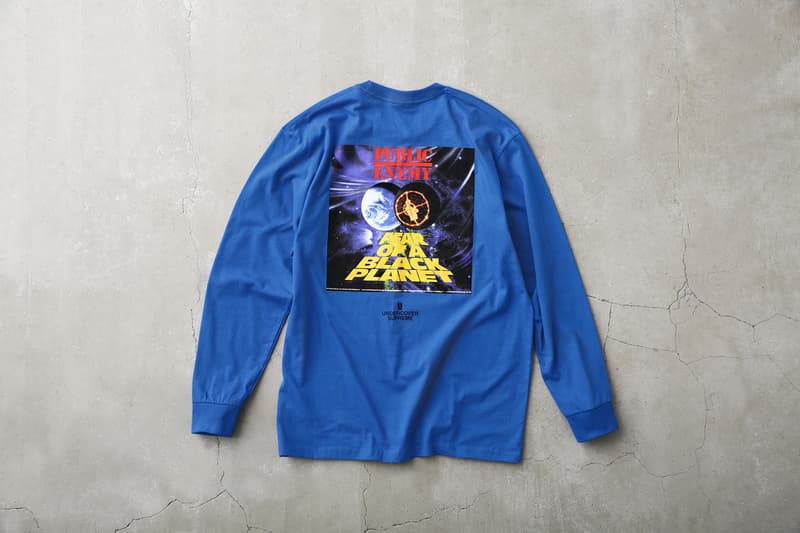 37 of 51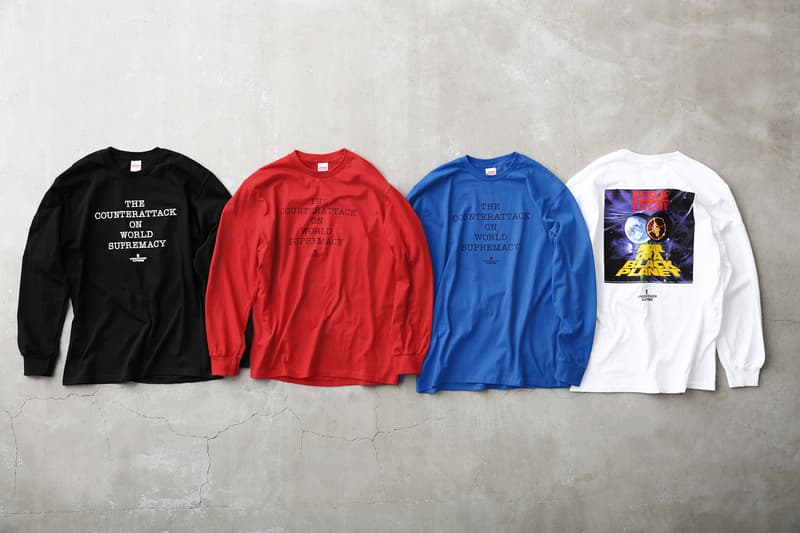 38 of 51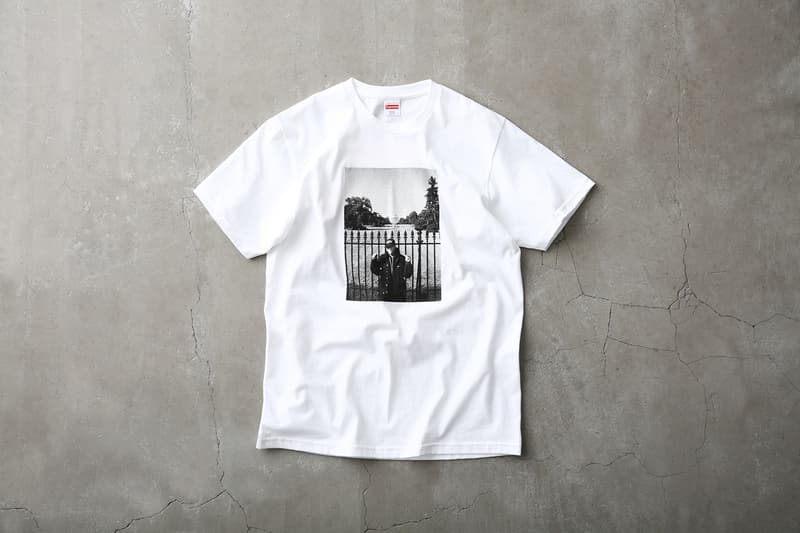 39 of 51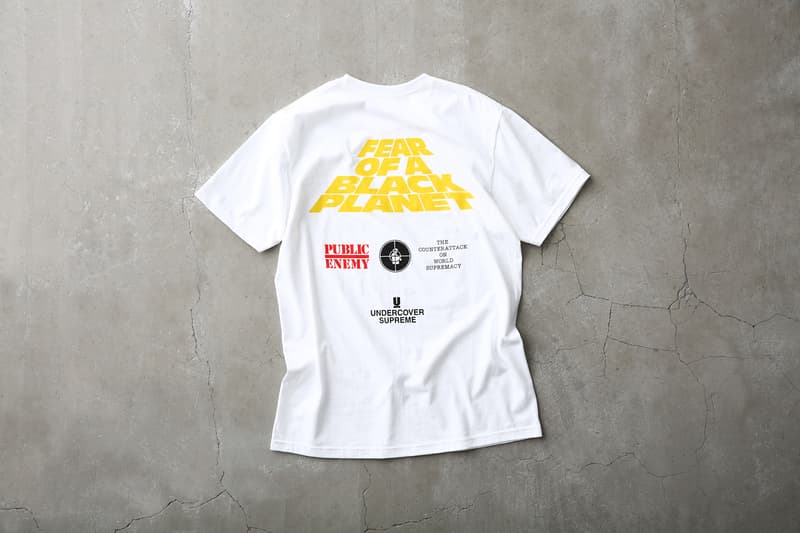 40 of 51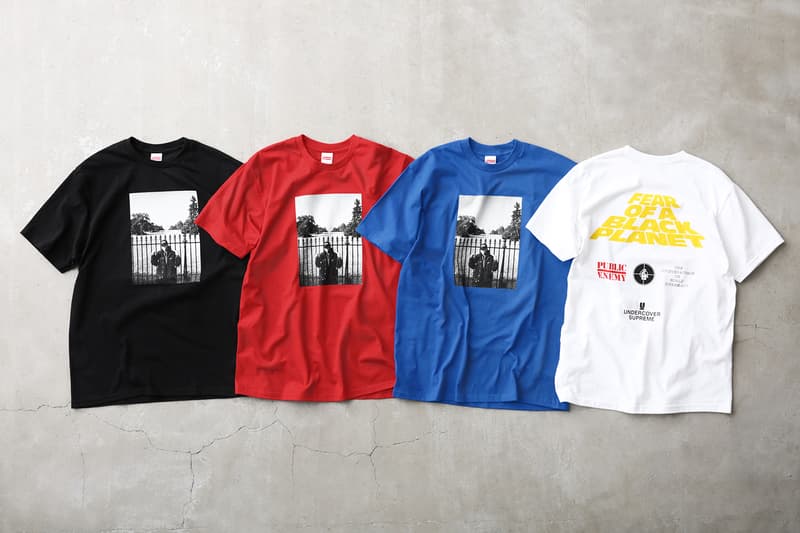 41 of 51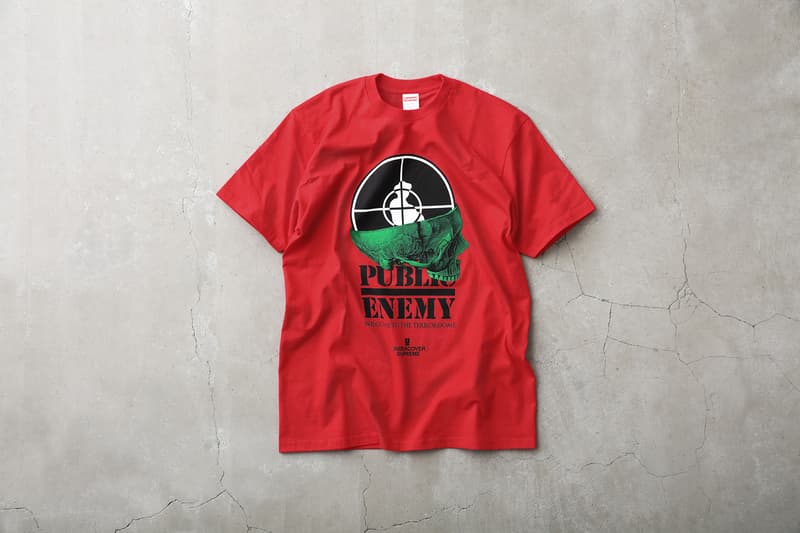 42 of 51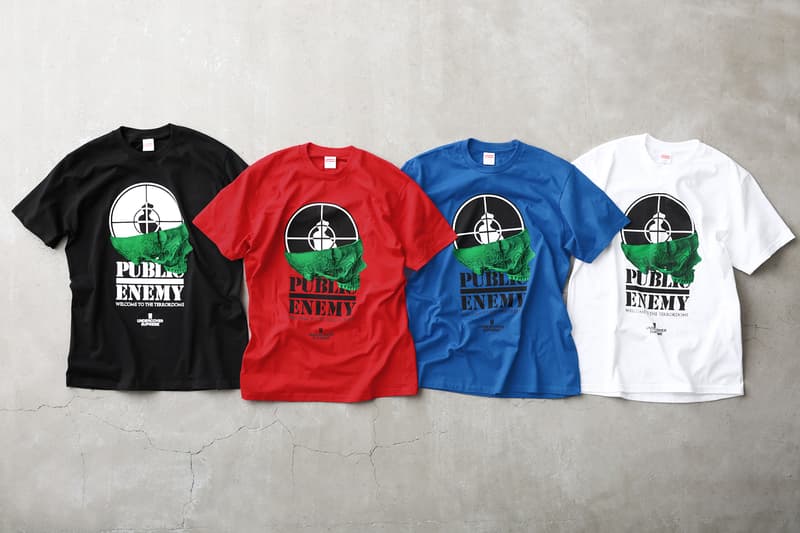 43 of 51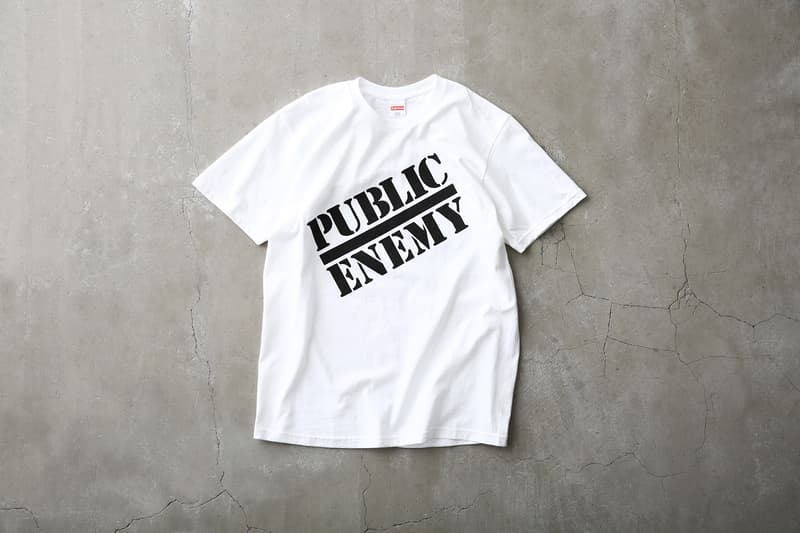 44 of 51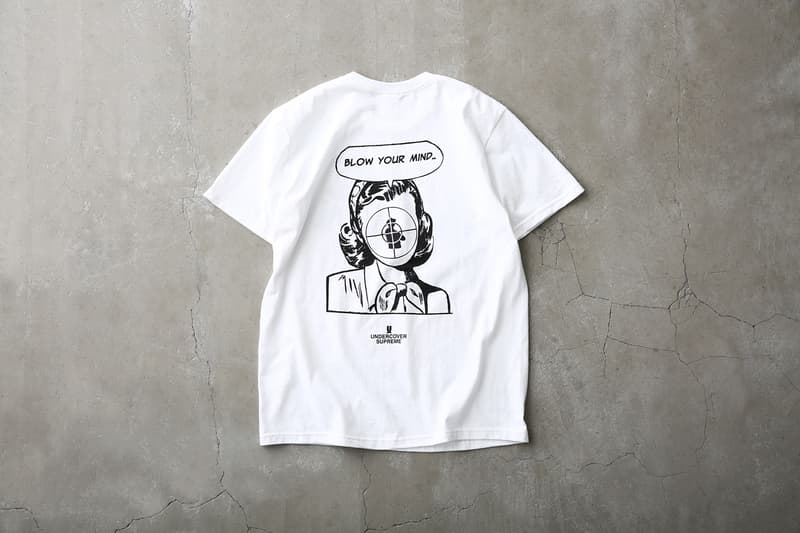 45 of 51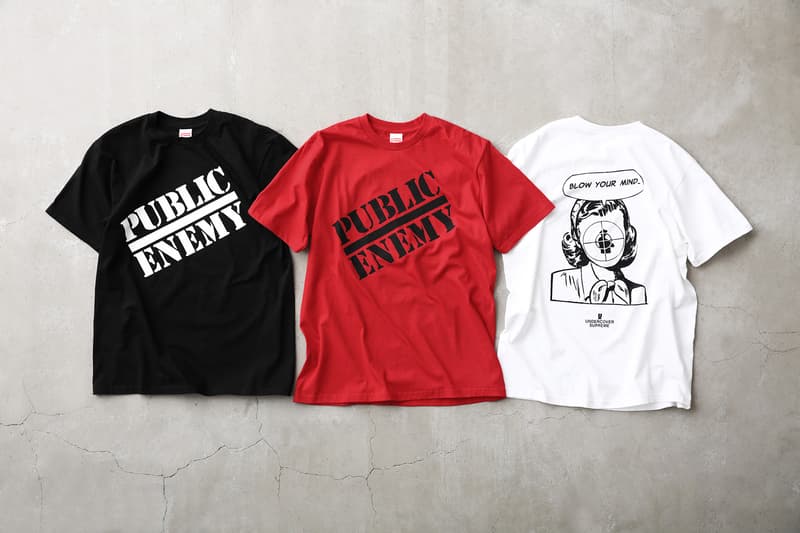 46 of 51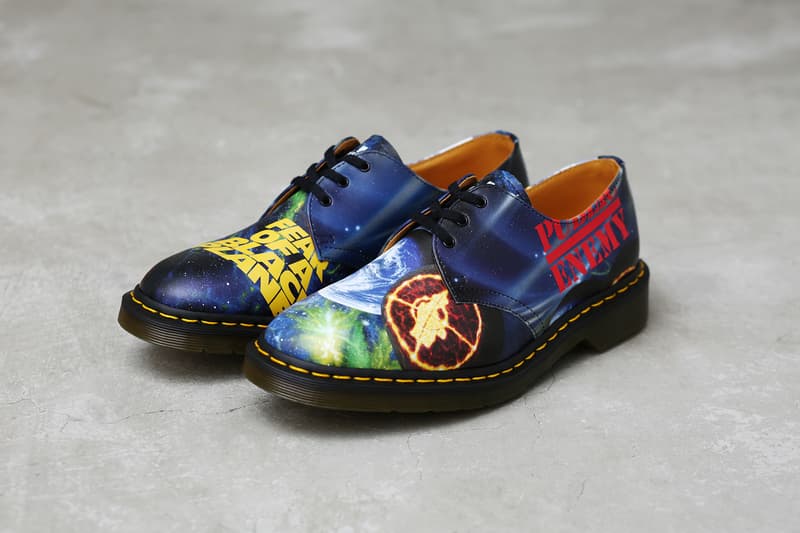 47 of 51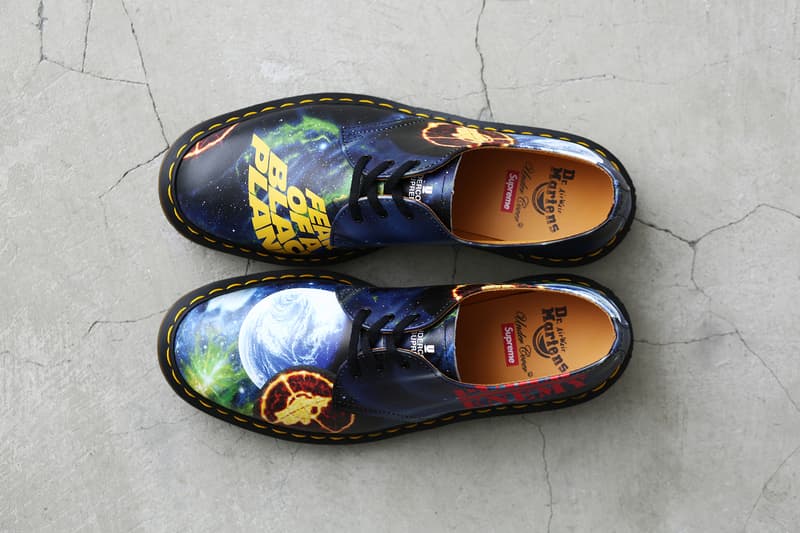 48 of 51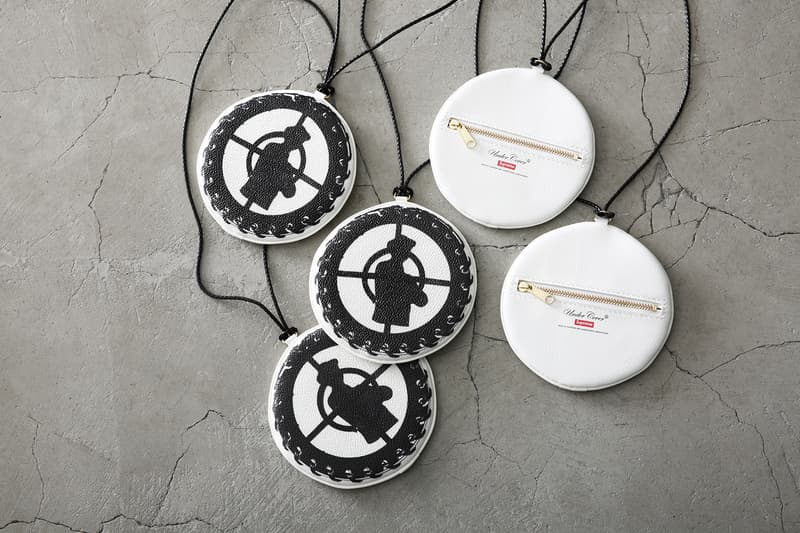 49 of 51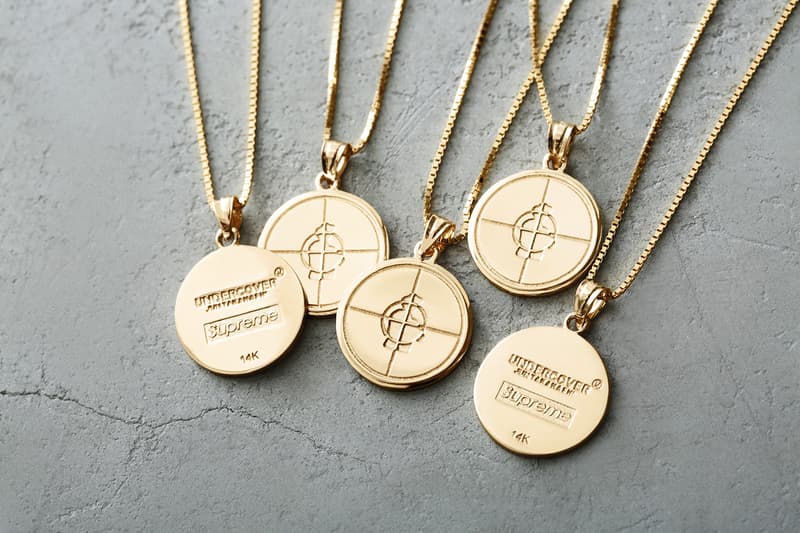 50 of 51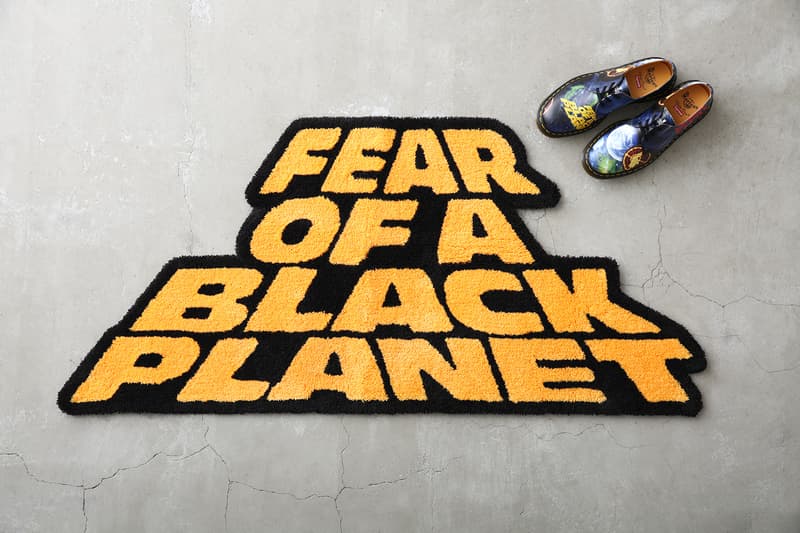 51 of 51
Following up from the earlier released news from Supreme, and Public Enemy frontman, Chuck D, we now receive a full look at the entire collection between Supreme, UNDERCOVER and Public Enemy. The collection sees heavy use of album cover art from the rap group's third studio album Fear of a Black Planet. A number of key items make up the collection including all-over print outerwear and hoodies, UNDERCOVER's signature graphical coin purses, a collaborative pair of Dr. Martens, 14K-gold necklaces, and a Fear of a Black Planet rug.
In keeping with Public Enemy's direction, a number of T-shirts and button-ups all feature the group's name in its signature stencil typeface along with the iconic 'b-boy in crosshair' logo. While the album is nearing 28 years in age since its release, this is not the first time the rap group has been seen working with Supreme, as many longstanding readers will recall the New Era hat, and "You're Gonna Get Yours" T-shirt release from 2006. Also worth mentioning from this collection is that this time around, a portion of proceeds from sales will be donated to the American Civil Liberties Union.
Look for the Supreme/UNDERCOVER/Public Enemy Spring/Summer 2018 collection to drop in-stores (New York, Los Angeles, London and Paris) and online on March 15, while Japan will see a later release date of March 17.
Supreme confirmed the existence of the collaboration via a Chuck D-starring video, which was unveiled yesterday.