Ultra-Rare Supreme x Brooklyn Machine Works BMX Bike Surfaces for Sale
Currently going for over $47,000 USD.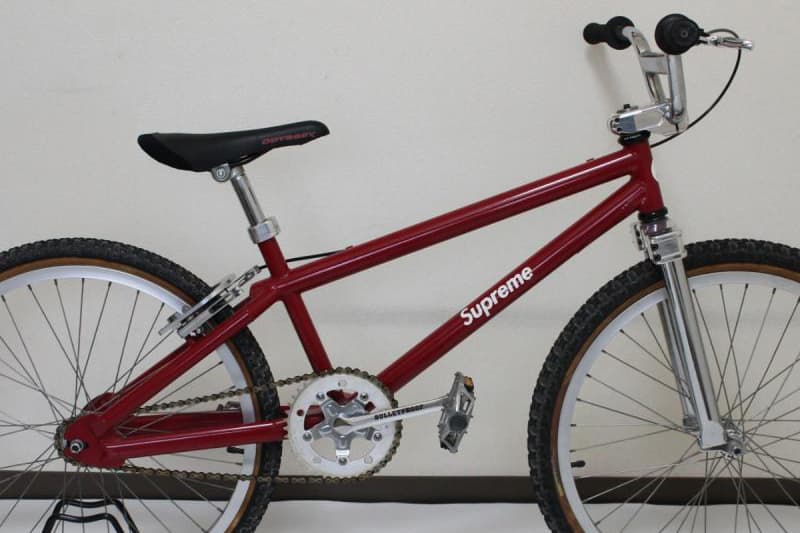 Some Supreme pieces are so rare that barely any images of them exist online. The Supreme x Brooklyn Machine Works BMX bike is a prime example, with only a few examples popping up for sale over the past several years. However, one recently surfaced on Supreme reselling site StrictlyPreme, with a hefty price tag to boot.
The bike is over 20 years old, but despite its age, it's reportedly in great shape. Other than a few scratches, the graphics are all legible, the metal is clean, and the rubber looks factory fresh. As the seller notes, it's unlikely that many of these bikes still exist in equally fine condition.
1 of 4
2 of 4
3 of 4
4 of 4
For those interested, the Hiroshima-based seller is seeking ¥5,000,000 JPY, or about $47,700 USD, for the bike. That doesn't include international shipping, which is estimated at ¥50,000 JPY, or about $477 USD. If you have deep enough pockets, contact the seller on StrictlyPreme's website.