Snarkitecture Presents "Slip Chair" For Design Firm UVA
Have a seat.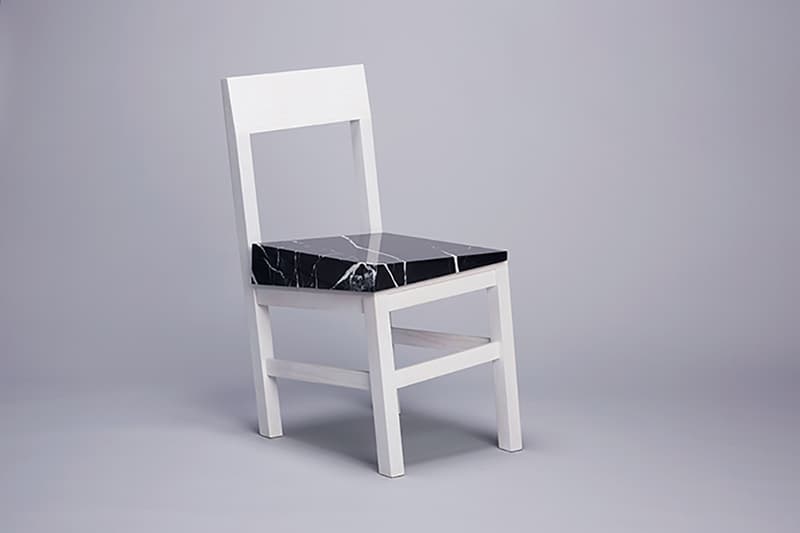 1 of 3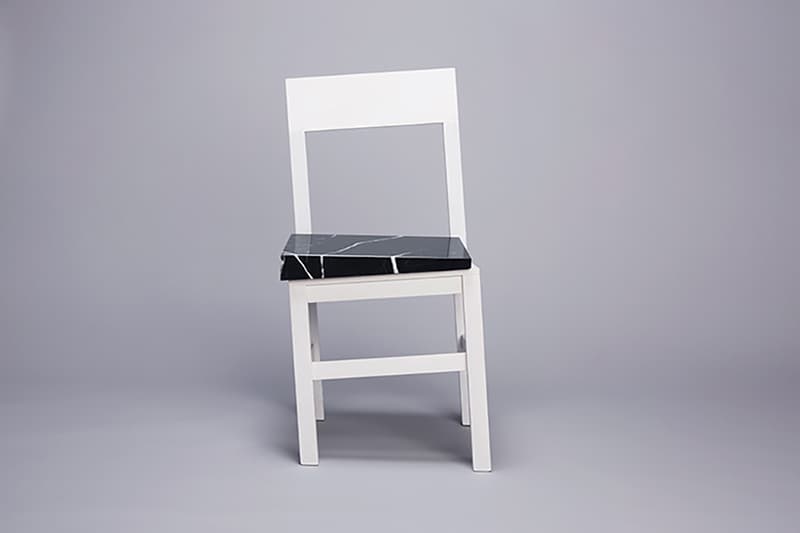 2 of 3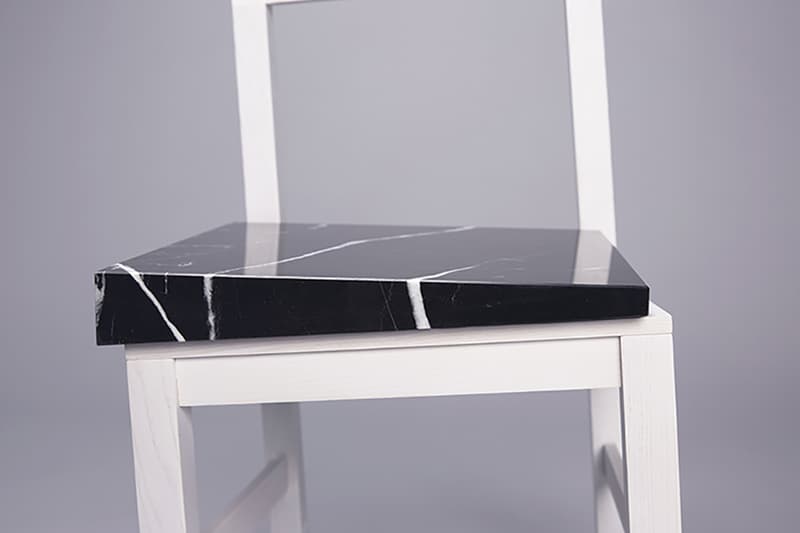 3 of 3
Faithful to their playful modernist attitude, Snarkitecture presents the "Slip Chair." The project, commissioned by Portuguese design brand UVA, came to life in Paços de Ferreira, North Portugal thanks to the mastery of chair-makers. Structurally, the furniture is built from a white-cut wooden frame consisting of two-axes. The complicated design is finished with an unevenly cut stone atop creating the illusion of uneasiness. Despite its looks, the snarky chair is completely stable. Each piece is hand-crafted and numbered.
Take a look at the "Slip Chair" above. For more Snarkitecture work, view their KITH LA store design. To learn more about the Brooklyn architecture firm, you can visit its website and read Lewis Carroll's nonsense poem "The Hunting of the Snark," the inspiration behind its name and mission.