H&M Accused of Copying Sadboys Gear Designs
Yet another controversy plagues the retailer.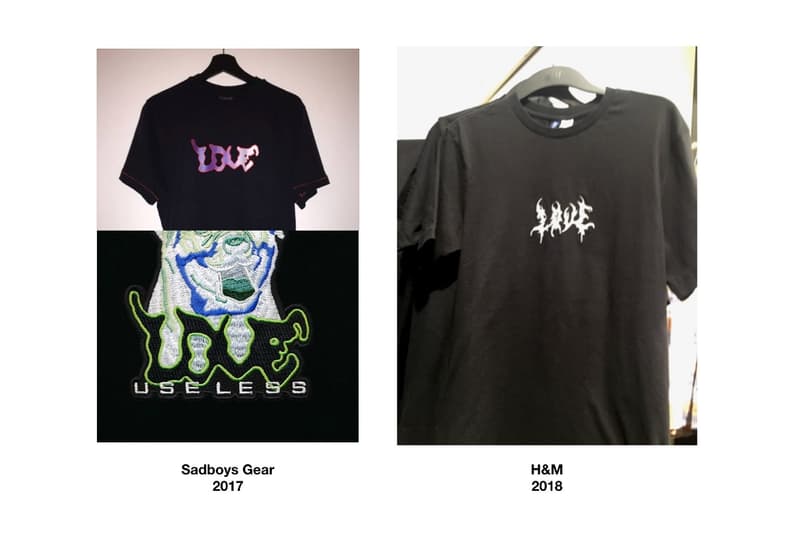 1 of 3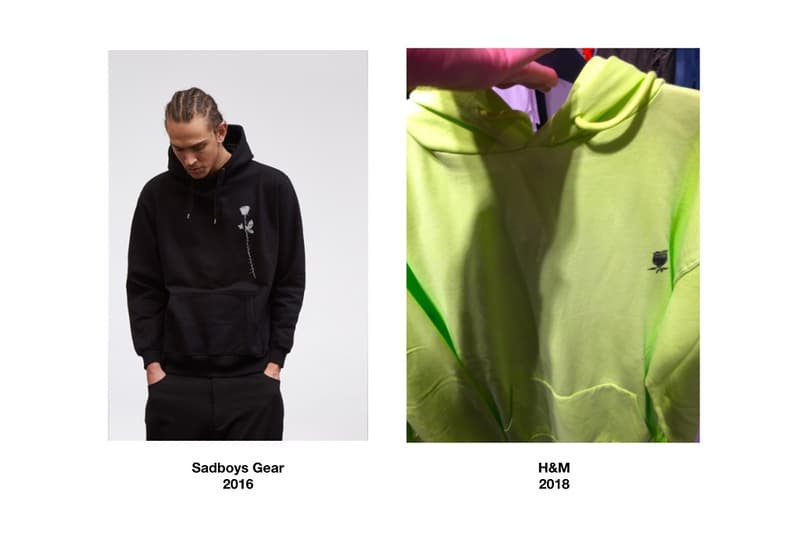 2 of 3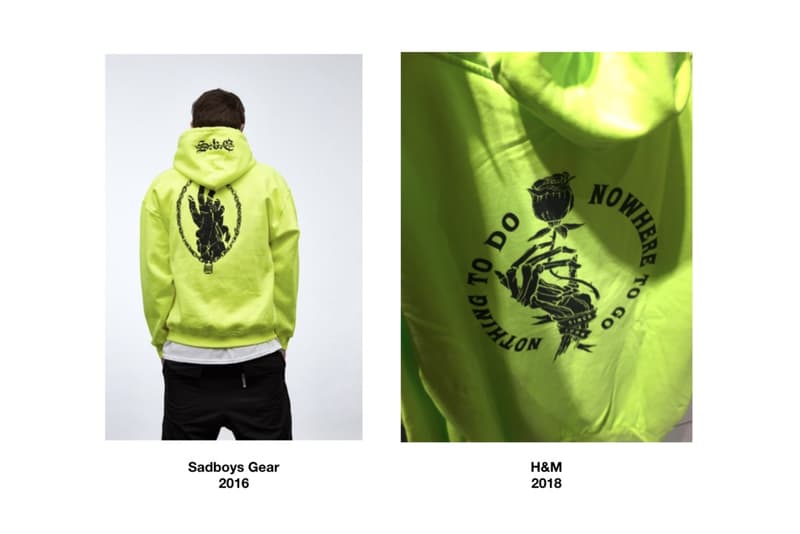 3 of 3
Following news of H&M's massive drop in profits, the fast-fashion retailer might have even more negative headlines to add next to its name. As Reddit's Sadboys forum points out, several designs from H&M's recent collections share some very noticeable similarities to previous drops from Yung Lean's Sad Boys — also known as Sadboys Gear — line.
In a post put together by Reddit user Kakaloop, side-by-side comparisons of items from Sadboys Gear's 2017 and 2016 offerings and selections from H&M's 2018 range show possible proof of the latter brand allegedly taking a little too much inspiration from Yung Lean's team. A couple years ago, Urban Outfitters was also accused of "stealing" Yung Lean's merchandise designs.
You can check out some comparisons of the aforementioned Sadboys Gear and H&M pieces above.
In recent years, H&M has been mired in controversy: an offensive "Coolest Monkey in the Jungle" hoodie has led to store closures and the appointment of a new "diversity leader." Last summer, the company was also accused of ripping off Gosha Rubchinskiy and Vetements – one of those designs is also similar to the band merchandise-inspired "Love" print featured above.