H&M Closes All Stores in South Africa After Protests Over "Monkey" Hoodie
Demonstrators trashed the stores.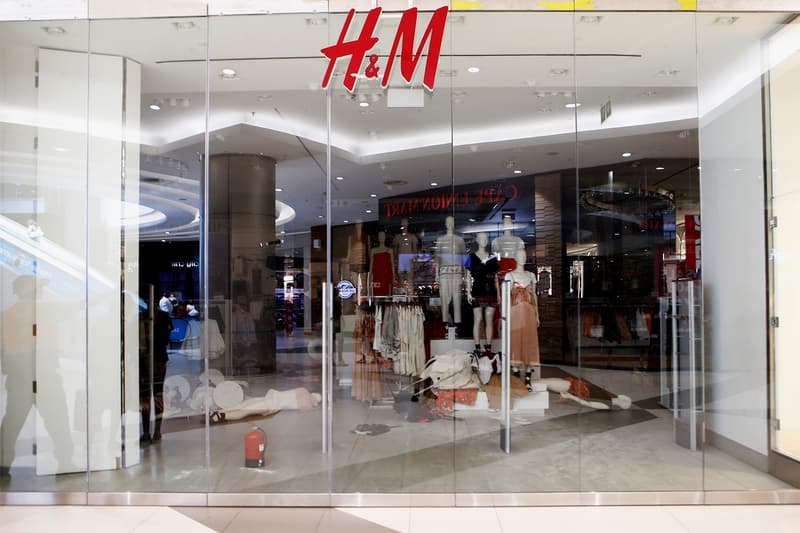 Fast fashion giant H&M has temporarily closed all of its stores in South Africa on Saturday, January 13, after protesters trashed several store locations. The demonstrations were in reaction to H&M's online image of a black child wearing a hoodie bearing the slogan "coolest monkey in the jungle."
Social media videos and photos document people both outside and inside the stores in South Africa, some show protestors throwing down mannequins and racks of clothing, while others display heaps of clothing and products on the floor. The demonstrators represented South Africa's Economic Freedom Fighters.
Shortly following the events, H&M announced in an email statement that "out of concern for the safety of our employees and customers we have temporarily closed all stores in the area." H&M currently has 17 locations in South Africa.
"None of our staff or customers have been injured," the statement detailed. "We continue to monitor the situation closely and will open the stores as soon as the situation is safe again. We strongly believe that racism and bias in any shape or form, deliberate or accidental, are simply unacceptable. We stress that our wonderful store staff had nothing to do with our poorly judged product and image."
Former brand collaborators The Weeknd and G-Eazy cut business ties with the Swedish retailer; on January 9, H&M uploaded a formal apology on its Instagram account; and on January 11, the retail giant announced that the offensive hoodie would be recycled and the parent of the model said to "get over" the "unnecessary issue."
Take a look at some videos and photos of the South Africa protests below and share your thoughts in the comments.
That @hm nonsense of a clothing store is now facing consequences for its racism. All rational people should agree that the store should not be allowed to continue operating in South Africa. Well done to Fighters who physically confronted racism. pic.twitter.com/cgdedYGoOj

— Floyd Shivambu (@FloydShivambu) January 13, 2018
Look at the lawlessness!!! This is at H&M pic.twitter.com/UvpHEYS9dQ

— Yusuf Abramjee (@Abramjee) January 13, 2018
EFF fighting against H&M racism pic.twitter.com/MTM61hUJtL

— Kwetsa (@ceethequeen_za) January 13, 2018