Stream Rich The Kid's New Album, 'The World Is Yours'
His debut album features Kendrick Lamar, Future, Lil Wayne, and more.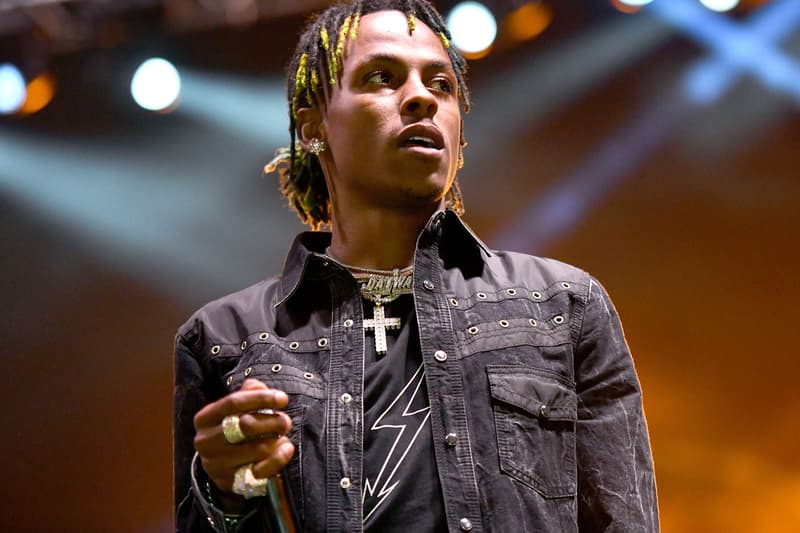 After letting off his Lil Uzi Vert diss track earlier this week, Rich The Kid's long-awaited debut album has officially arrived. The World Is Yours is a 14-track effort featuring a staggering lineup of features that include Lil Wayne, Future, Quavo, Offset, Chris Brown and Rick Ross amongst others. In addition, the album also includes his new platinum-certified effort, "New Freezer" with Kendrick Lamar and arguably the hottest song in the game right now, "Plug Walk," which is currently climbing the Billboard Hot 100 charts at no. 23.
You can check out the full tracklisting below along with the full album stream.
1. "World Is Yours"
2. "New Freezer" featuring Kendrick Lamar
3. "No Question" featuring Future
4. "Plug Walk"
5. "Too Gone" featuring Khalid
6. "Made It" featuring Jay Critch and Rick Ross
7. "Drippin" featuring Chris Brown
8. "Lost It" featuring Quavo and Offset
9. "End of Discussion" featuring Lil Wayne
10. "Early Morning Trappin" featuring Trippie Redd
11. "Small Things"
12. "Listen Up"
13. "Gargoyle" featuring Swae Lee and Offset
14. "Dead Friends"