A-COLD-WALL* and Eckhaus Latta Among Finalists for LVMH Prize
Charles Jeffrey Loverboy and Doublet are also in the running.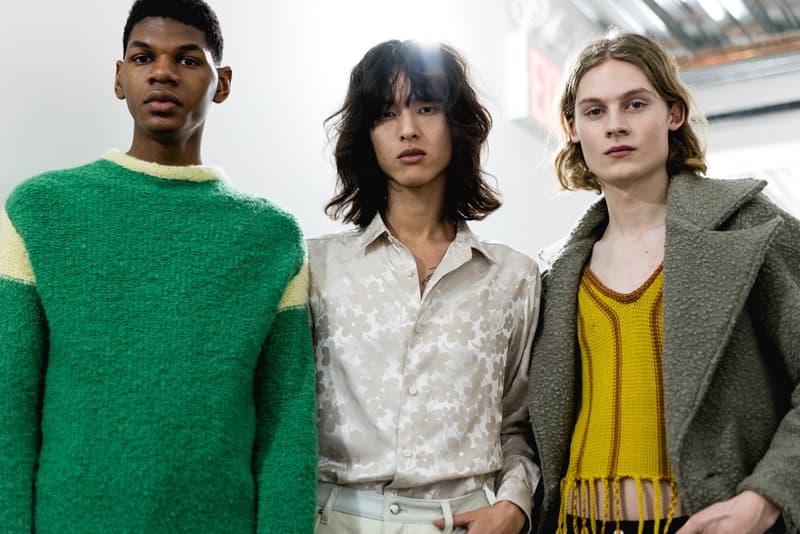 LVMH has announced the 9 finalists for its 2018 young designer prize, adding one more finalist to the shortlist because of the overall strength of the competition. The 9 designers who made it to the final include A-COLD-WALL*, Charles Jeffrey Loverboy, Doublet and Eckhaus Latta and comes a few weeks after the shortlist was announced.
Delphine Arnault gave the following statement in a press release, "The quality and the standard of the fifth edition of the LVMH Prize made it difficult for our experts to narrow down the selection. As a result, we chose to extend the number of finalists to 9 rather than 8, since several of the semi-finalists obtained the same number of votes." The finalists will meet a jury of peers on June 6, where they will decide a winner.
In other fashion news, Versace recently announced that it will never use fur again.
The LVMH Prize 2018 Finalist List
A-COLD-WALL*
Botter
Charles Jeffrey Loverboy
Doublet
Eckhaus Latta
Kwaidan Editions
Ludovic De Saint Sernin
Matthew Adams Dolan
Rokh