Nike Reveals Patriotic French Kits for the 2018 World Cup
Inspired by the French tricolore flag.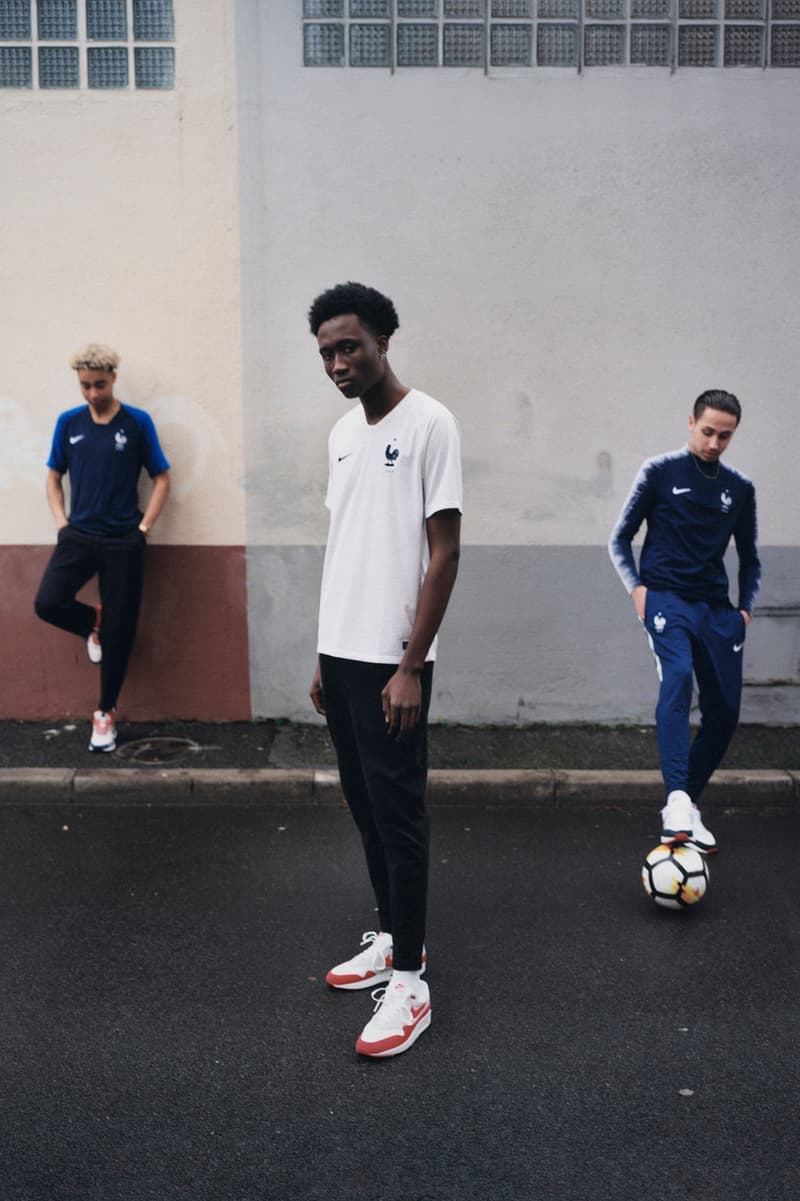 1 of 16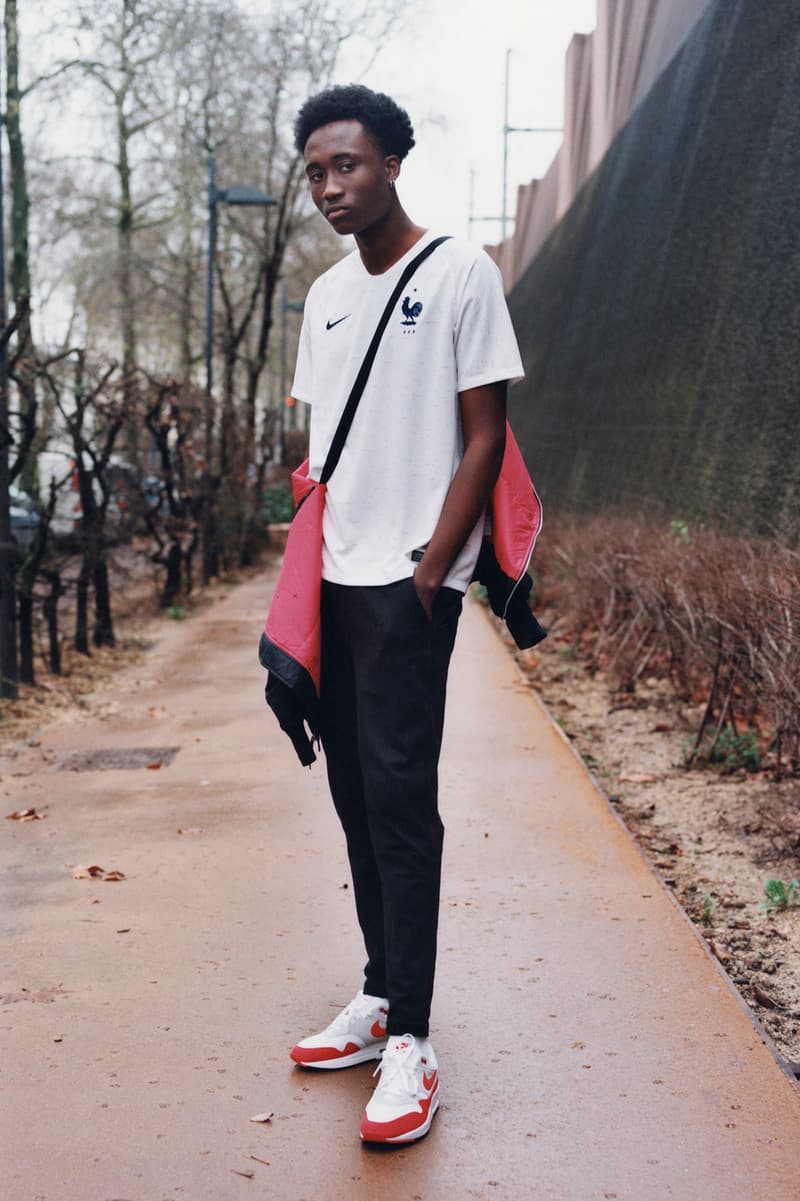 2 of 16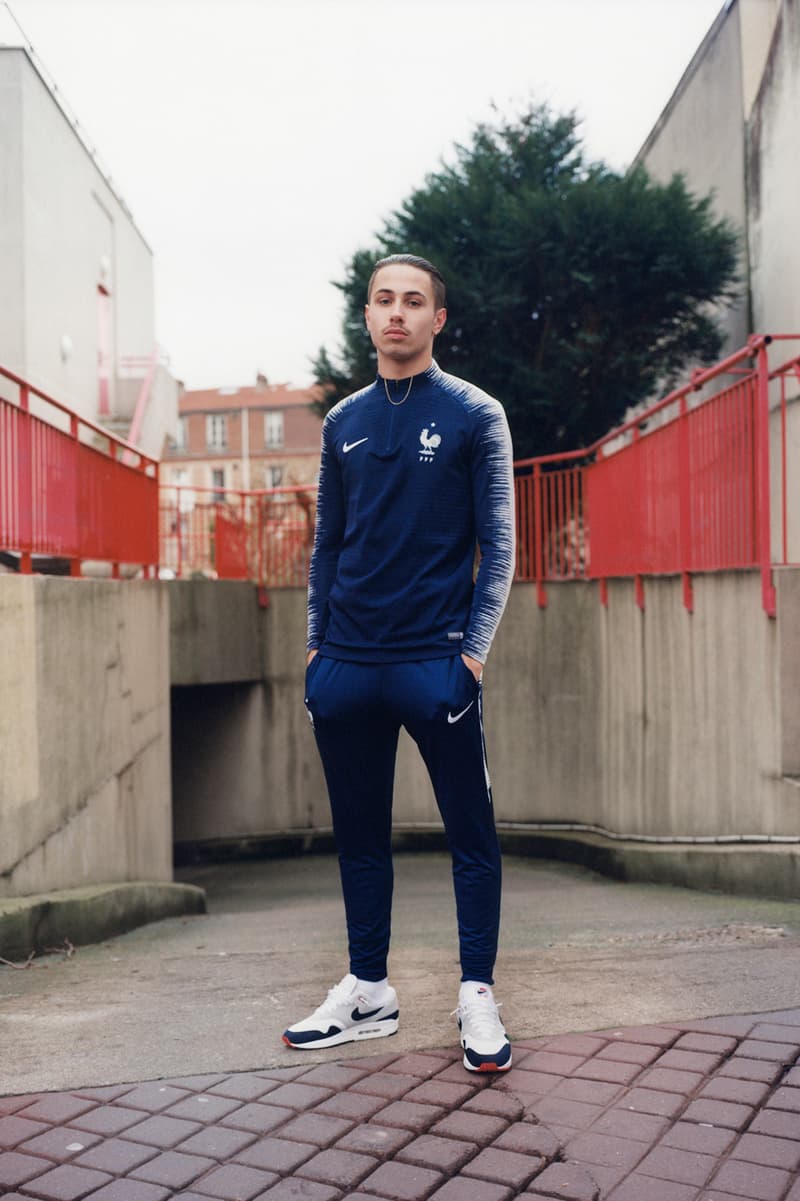 3 of 16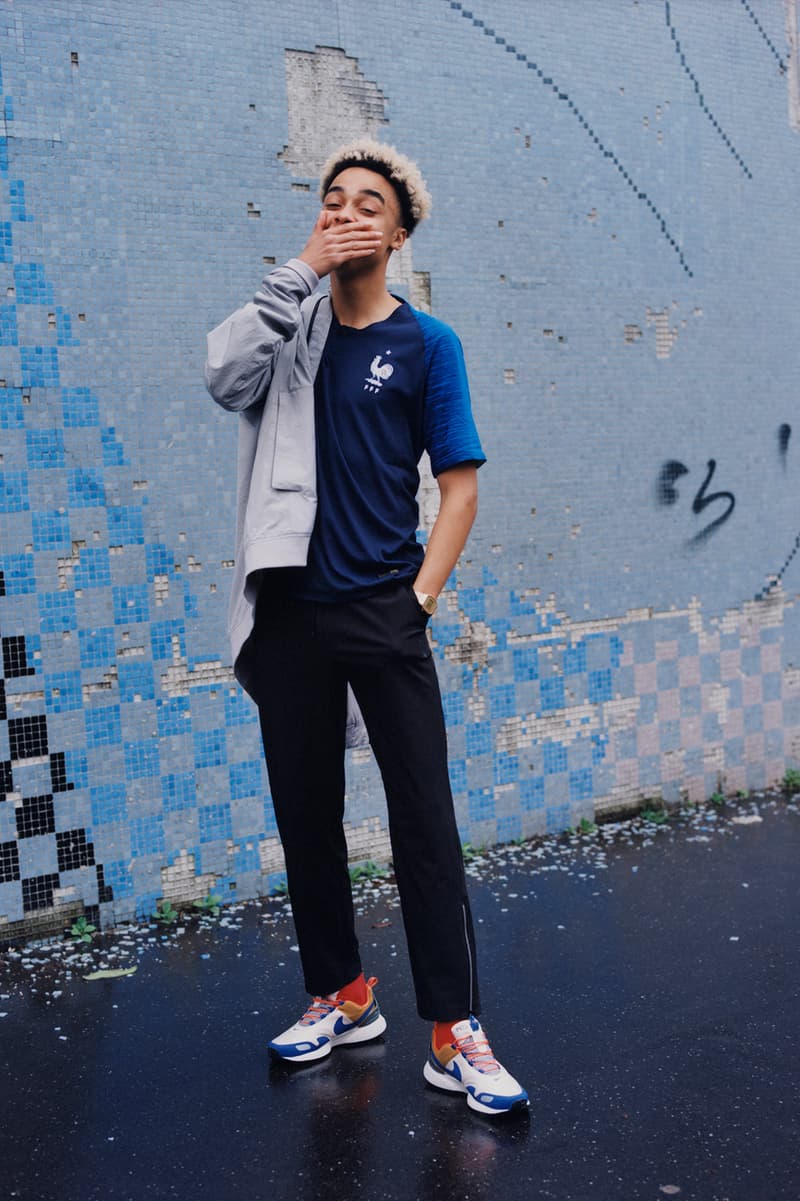 4 of 16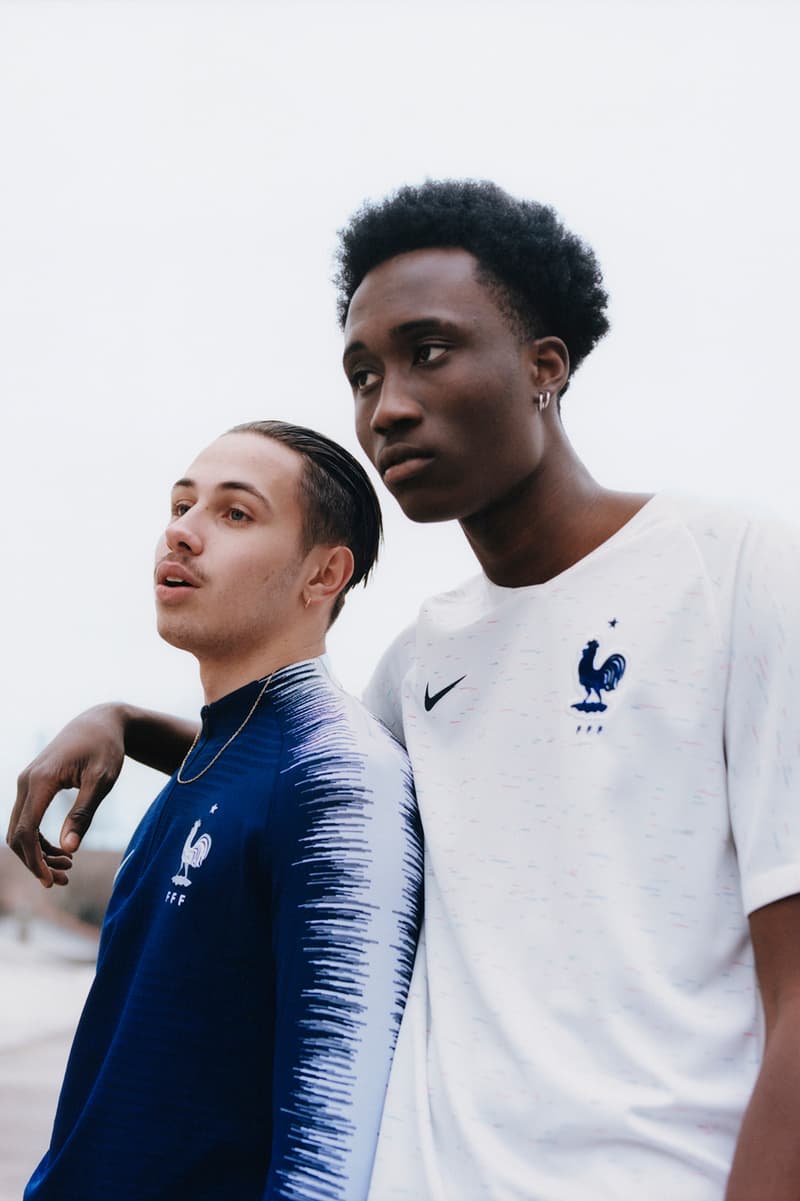 5 of 16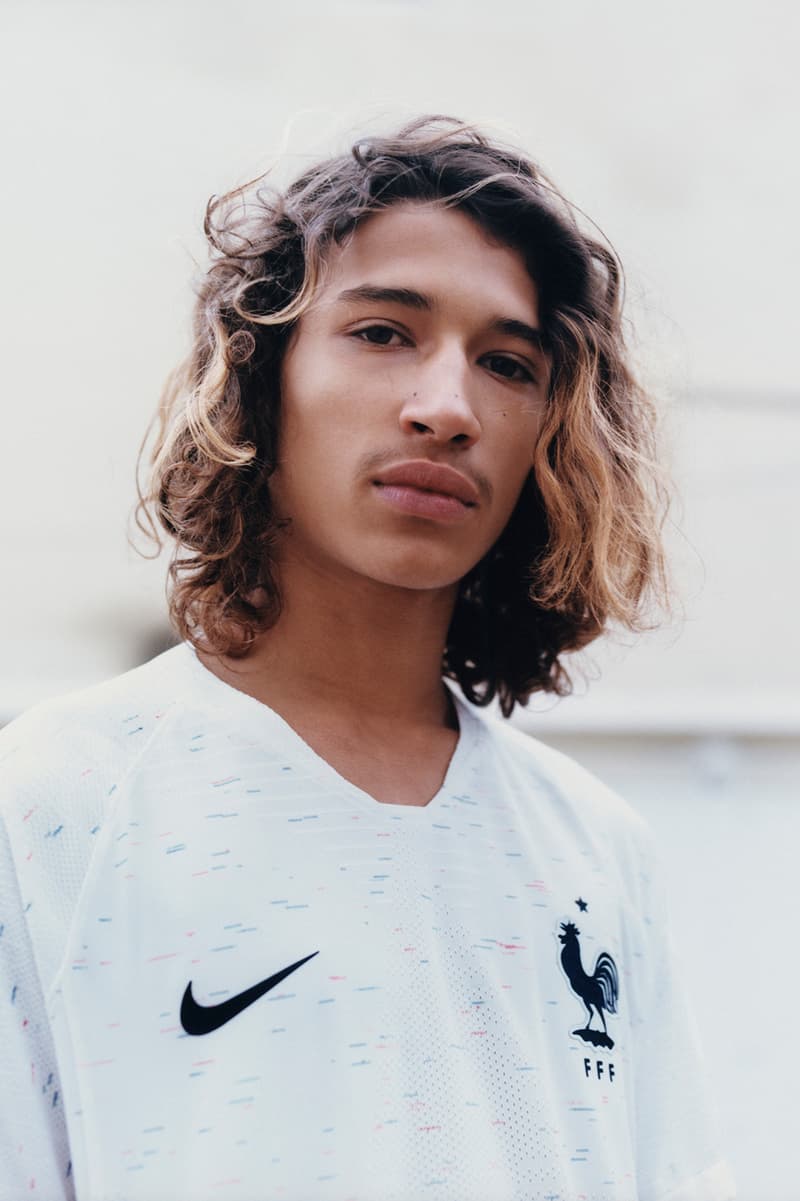 6 of 16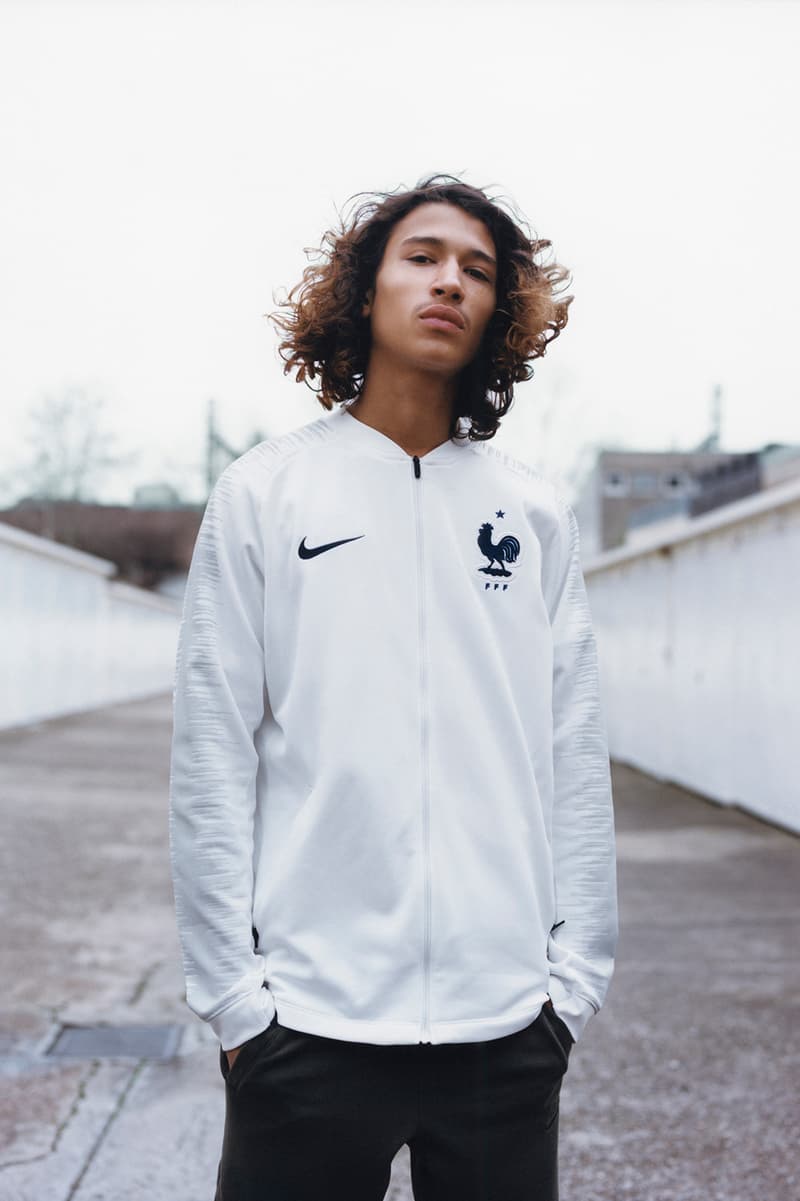 7 of 16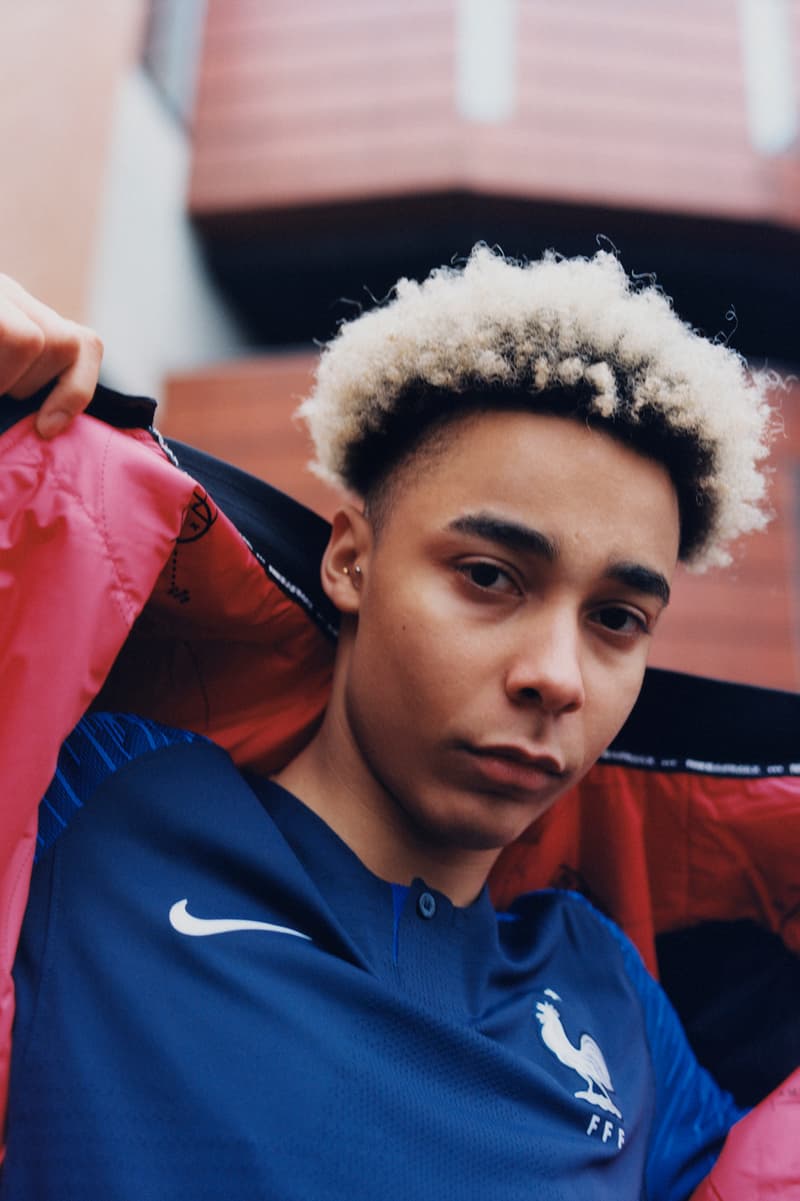 8 of 16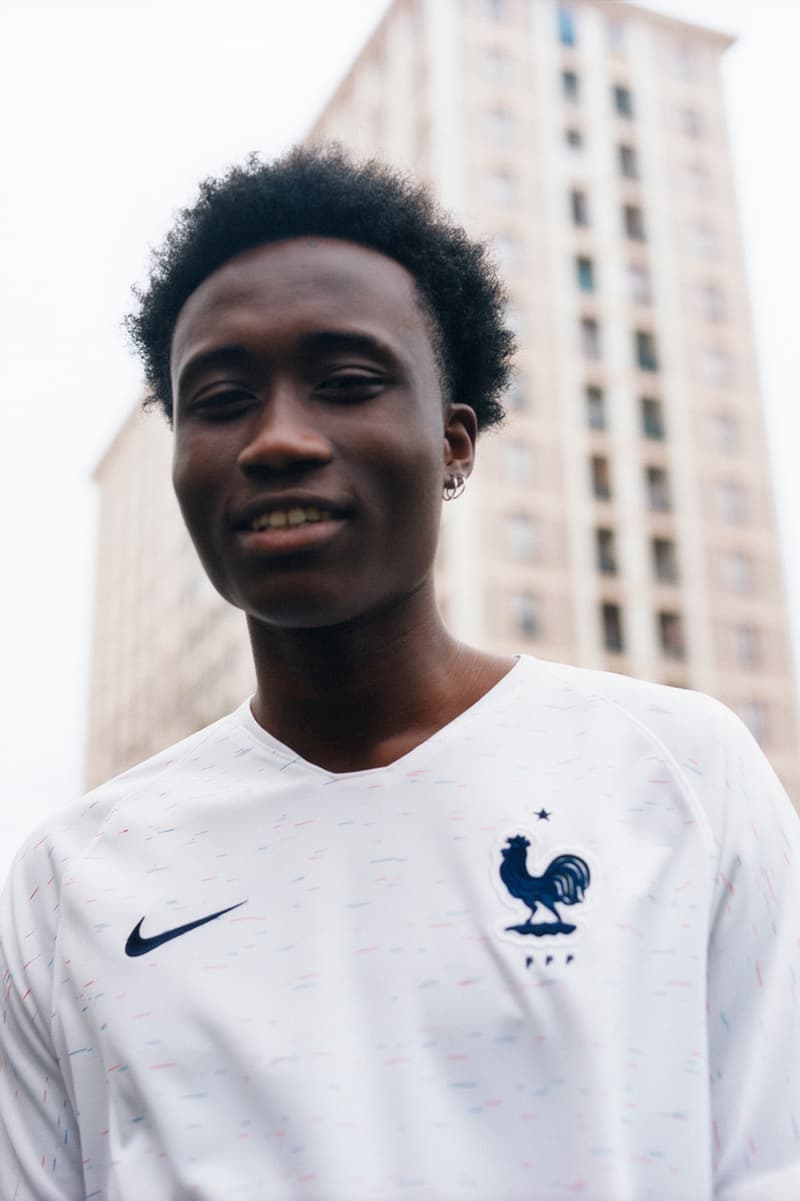 9 of 16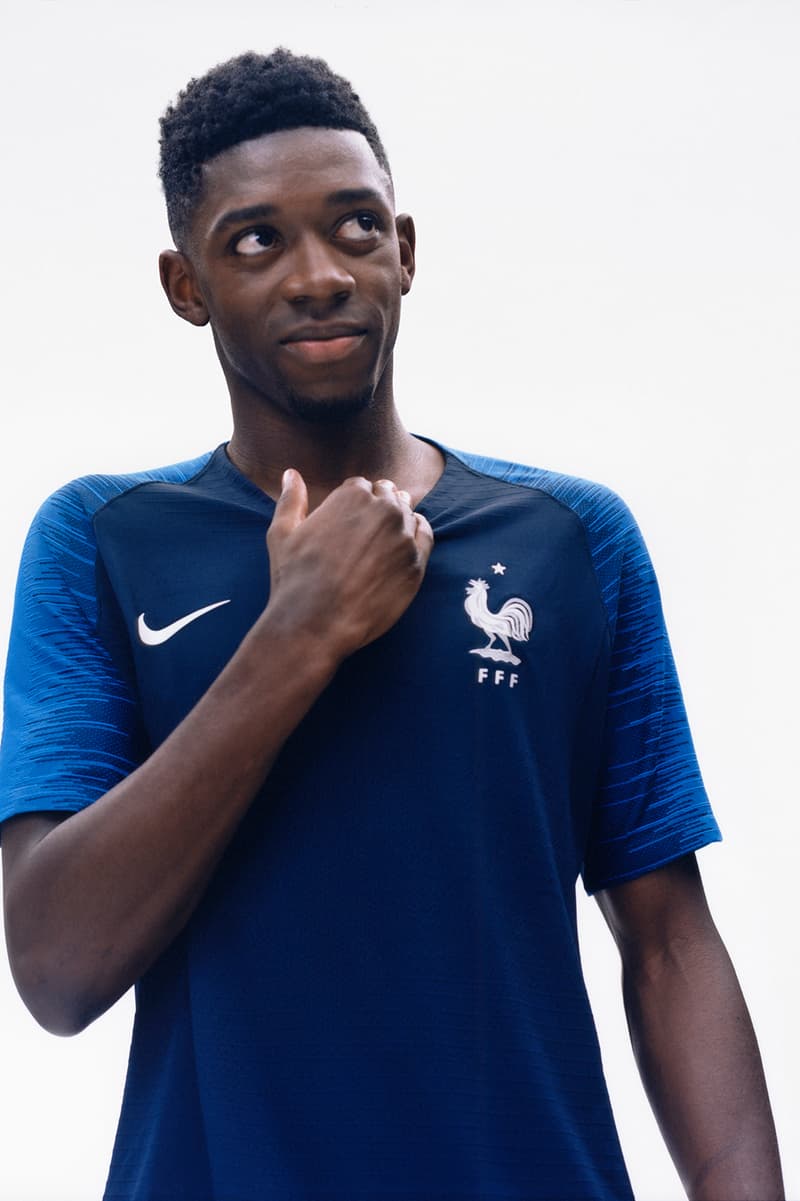 10 of 16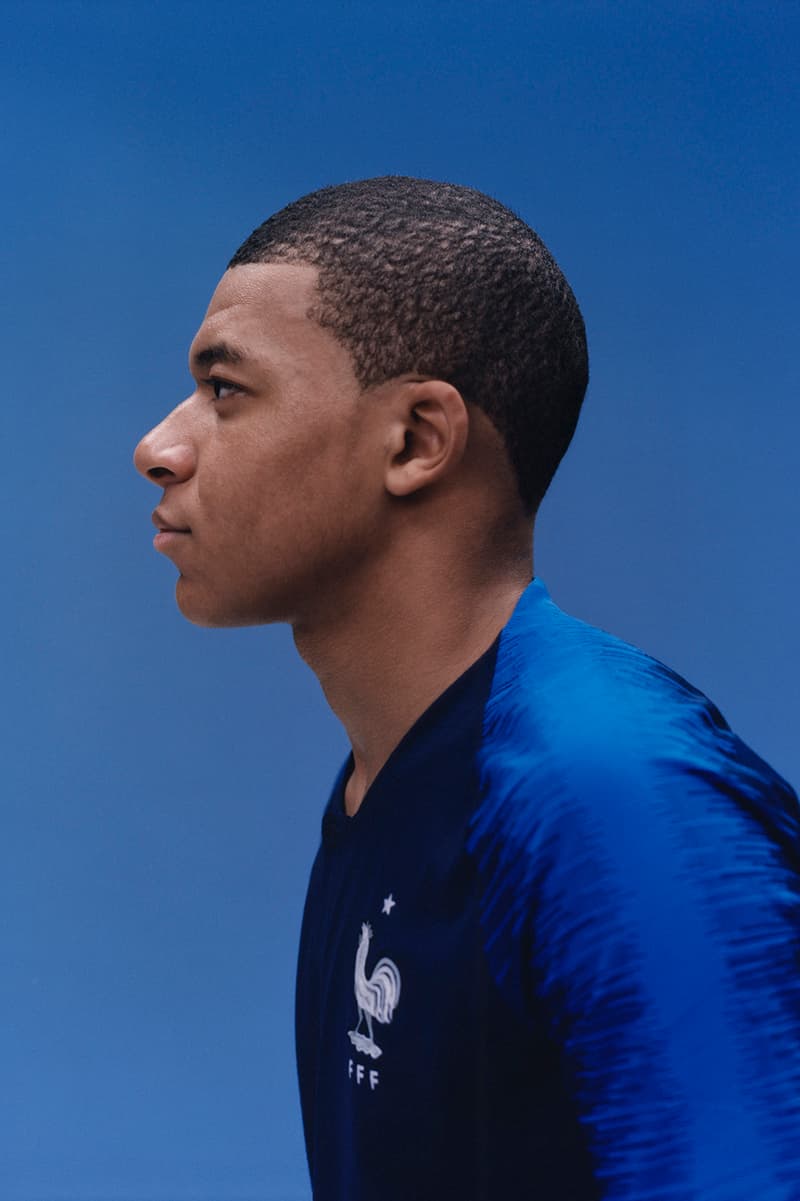 11 of 16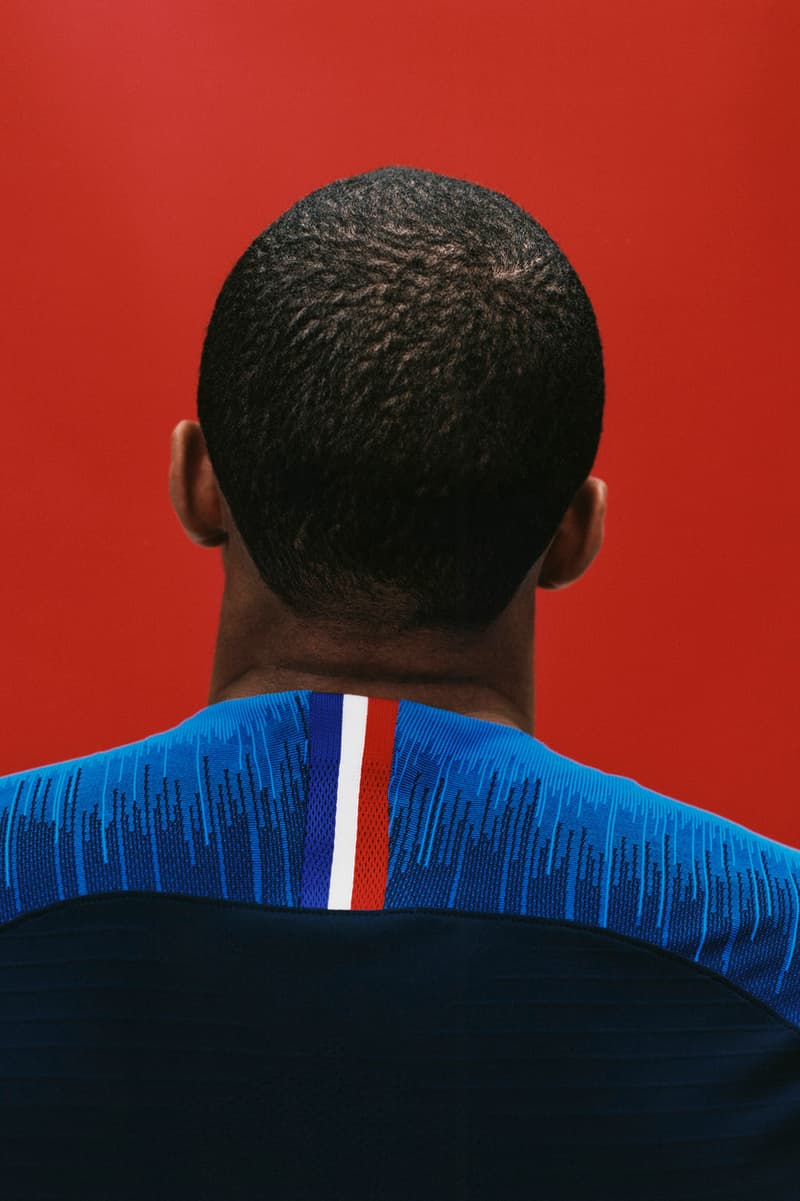 12 of 16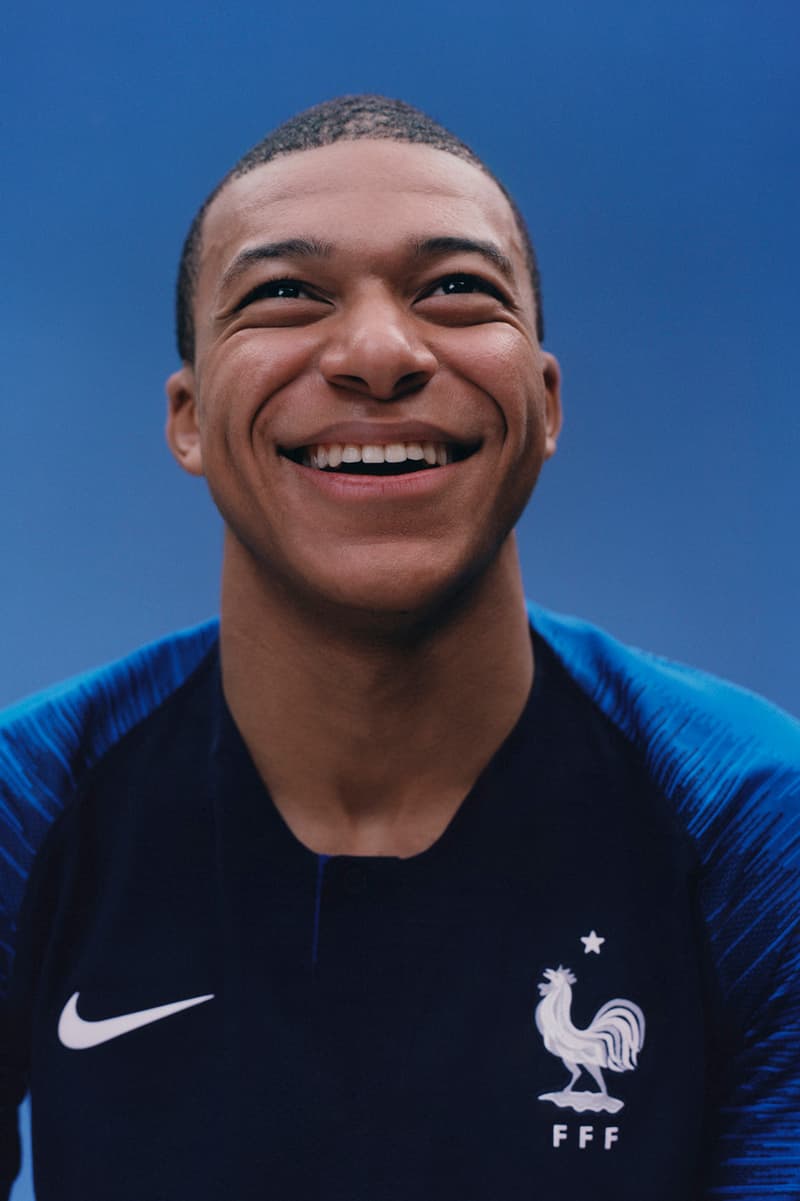 13 of 16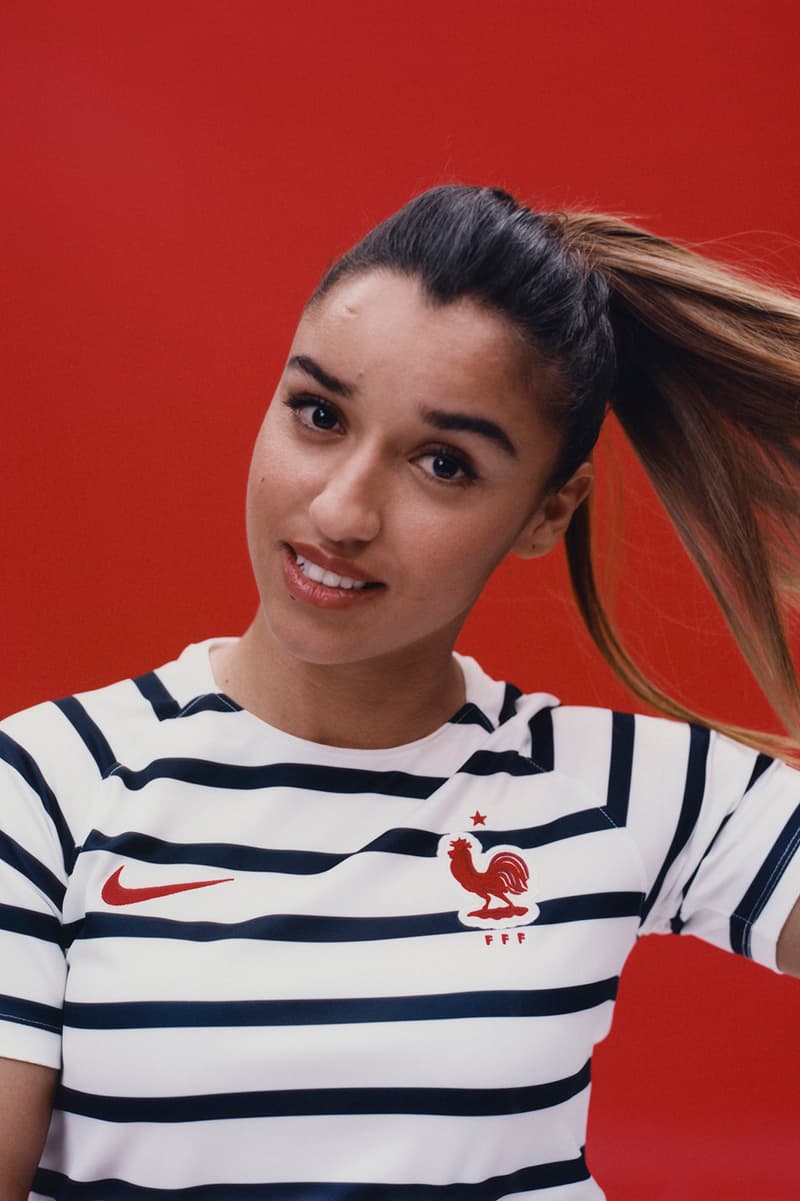 14 of 16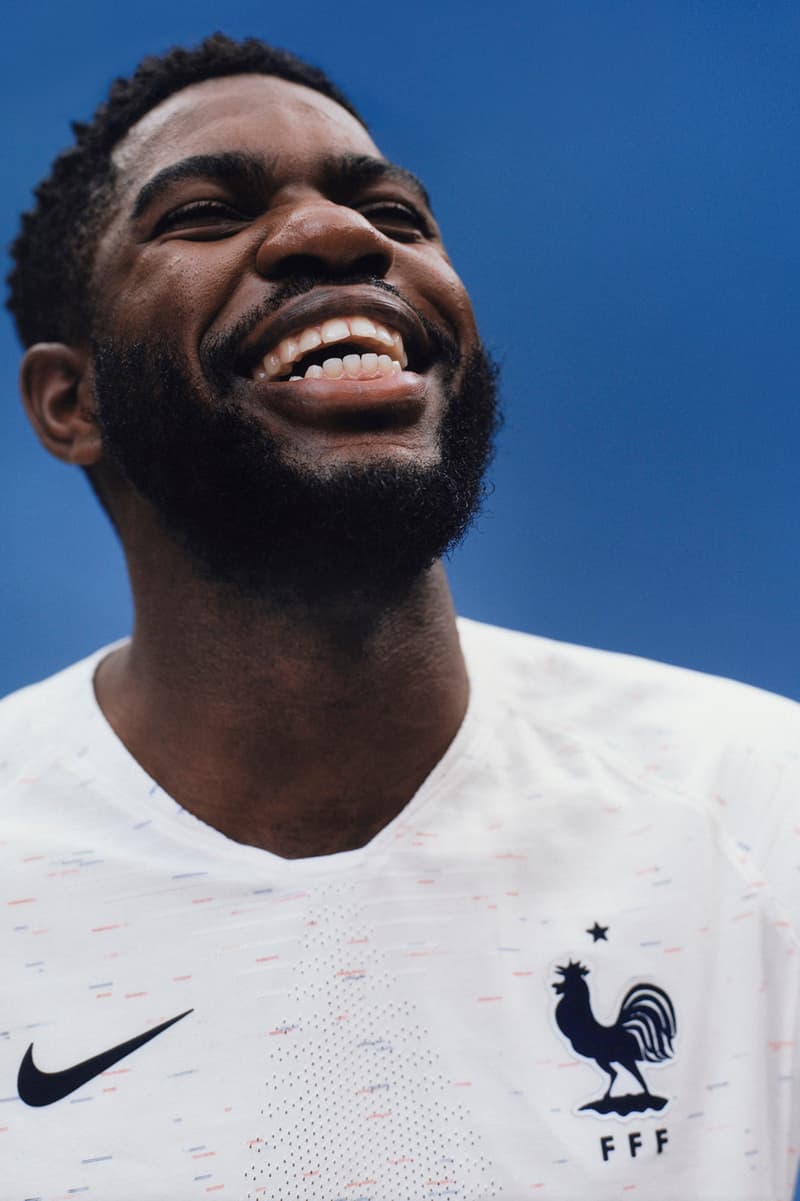 15 of 16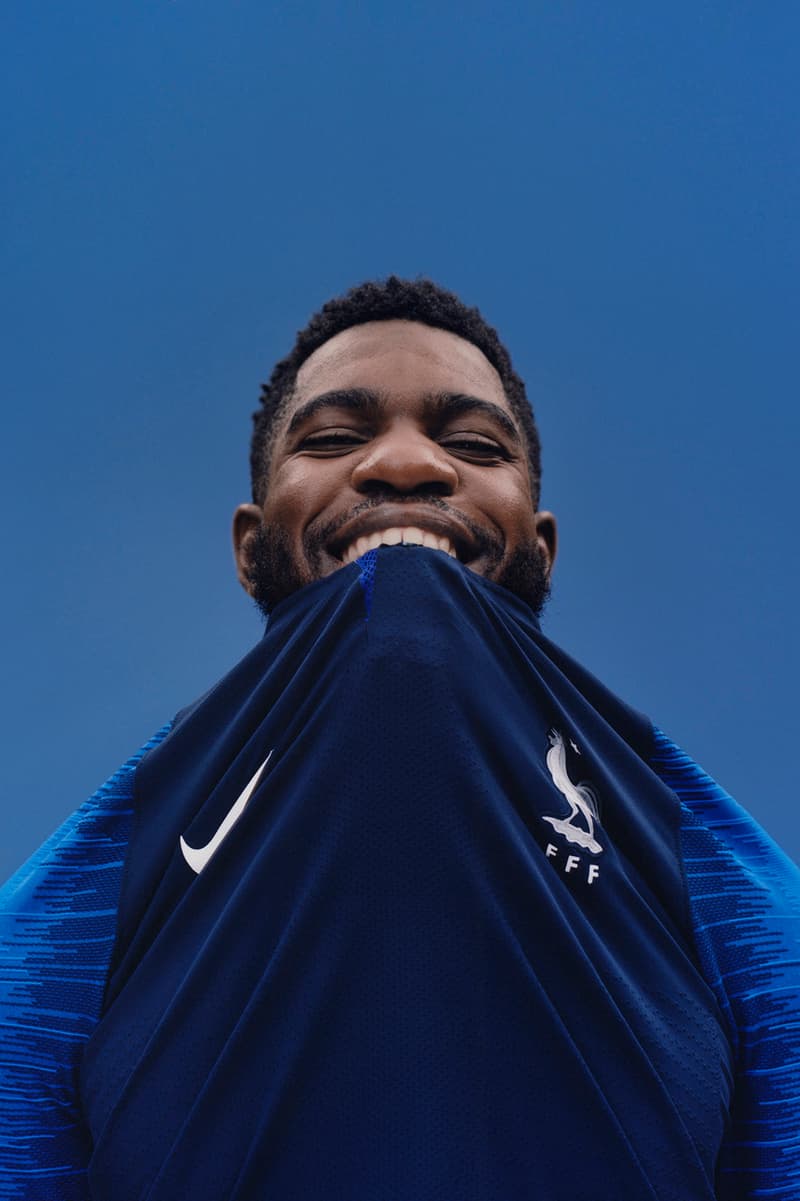 16 of 16
With this year's World Cup on the horizon, Nike has unveiled a new capsule for the French football team. The collection features both home and away kits that will be worn during the tournament, as well as a pre-match warm up jersey and three track jackets replicating the French flag.
For the home kit, Nike is recreating the French tricolore with a blue jersey, white shorts and red socks. The football shirt is then finished with the national motto – "Liberté, Egalité, Fraternité" — embossed on its buttons. In contrast to the home kit, the away shirt is more plain, with a white jersey finished with subtle red and blue hyper-speckle knit. The numbers on both kits are inspired by France's art deco architecture.
Other pieces in this capsule include a striped white and blue Mariniere warm up jersey, as well as three different track jackets. The pre-match jackets come in the three colors of the French flag, so when the players line up for the national anthem they will form the tricolore. The full collection will be available from the Nike web store and select retailers on April 5.
The French collection is the latest World Cup capsule unveiled by Nike, following the big reveal of the England and Nigeria jerseys earlier this year.