Bidding Starts at $200,000 USD for Stevie Ray Vaughan's First Guitar
The same Fender the legendary guitarist first recorded with.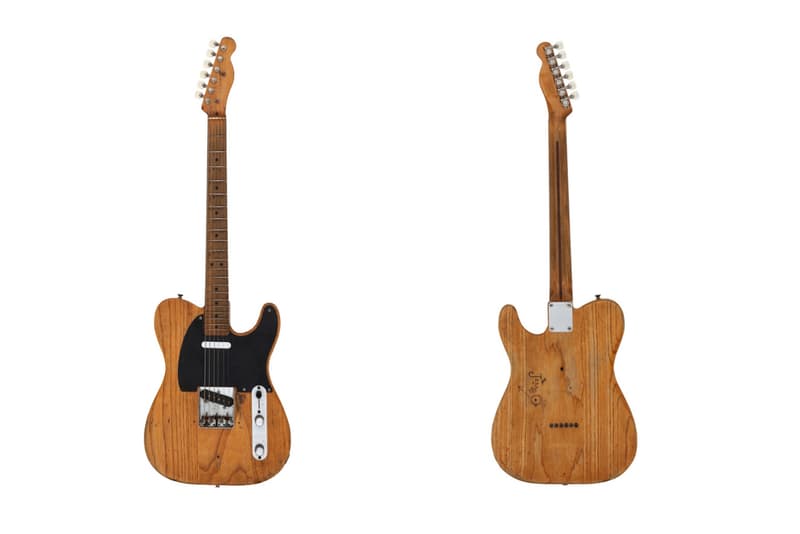 This stunning 1951 Fender Broadcaster was gifted to legendary guitarist Stevie Ray Vaughan by his brother Jimmy back in 1966 as a way to dissuade his gifted sibling from borrowing other musician's instruments. Proving a successful plan all the way around, Stevie cut his teeth learning how to play, further developing his signature style while tearing up the club scene in the late '60s.
Stevie than traded-in the guitar for a red Epiphone, later regretting his rash decision — eventually leading to spirited search until his unfortunate passing in 1990. As it turns out, the Fender made ways to a Dallas-based recording studio where it was used by studio musicians for many years.
Special features include a rustic ash body, with the original finish removed by the iconic artist while attending shop class, in addition to the name "Jimbo" etched onto the back side. Stevie Ray Vaughan's first professional guitar is set for auction, courtesy of Heritage Auctions, and is expected to reach north of the $400,000 USD mark. The lucky winner not only receives the instrument, but two unreleased live recordings of Stevie jamming out with jazz-rock band Liberation.
In other music news, a Drake and Lauryn Hill snippet surfaced online.