Formula 1 Ace Lewis Hamilton Is Tommy Hilfiger's New Global Ambassador
Also takes Gigi Hadid for a ride.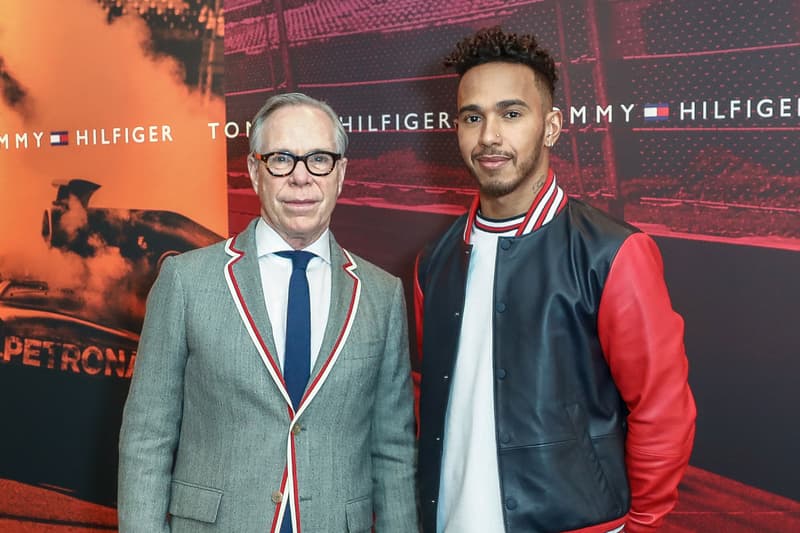 British Formula 1 ace and 62-time Grand Prix champion Lewis Hamilton has been named the New Global Menswear Ambassador for American designer and label Tommy Hilfiger. Hamilton announced his new title this morning via a post to his personal Instagram account, along with teasers from his forthcoming campaign.
The F1 driver, who is still to renew his race contract with Mercedes-AMG, has begun his partnership with the label and the pair will release a new collection this spring. Hamilton told his fans, "I can't wait for you to see the campaign we've been working hard on. I believe in the power of fashion and innovation to celebrate individuality and break conventions, like Tommy Hilfiger. Tommy's designs inspire me to be bold in every outfit that I put together outside of the racing track, expressing my creativity and eclectic style with confidence."
Lewis also joined model and fellow ambassador Gigi Hadid on the track, where the pair drove a Mercedes-AMG GT S sports car around the Pocono Raceway. The new partnership marks the latest in a string of high profile collaborations which Tommy Hilfiger has embarked upon, the most recent being Gigi Hadid x Tommy Hilfiger.
Take a look back at Tommy Hilfiger's racetrack-inspired Spring 2018 collection.
Wow, I'm so excited to be menswear ambassador for @TommyHilfiger. It's an honour to be a part of the family and I can't wait for you to see the campaign we've been working hard on… ? #WhatsYourDrive pic.twitter.com/qA9iggqGV9

— Lewis Hamilton (@LewisHamilton) March 15, 2018