Floyd Mayweather States His Interest in Newcastle United Bid
And signing Cristiano Ronaldo.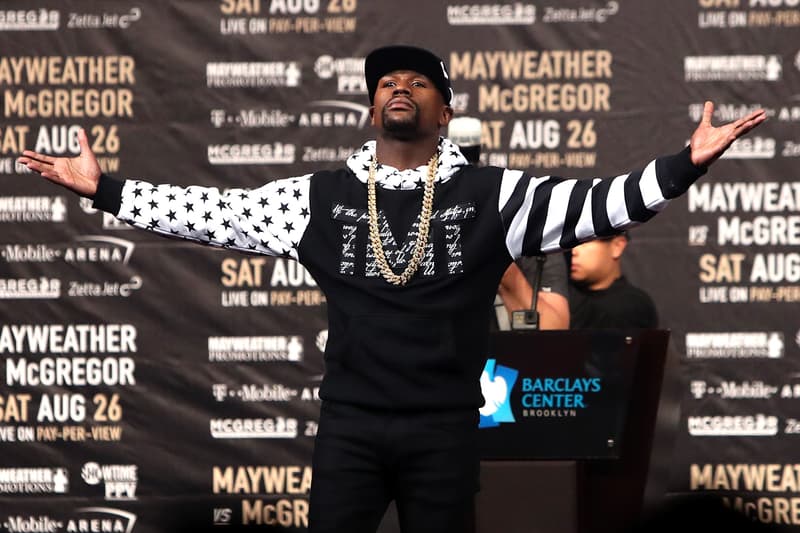 Though Floyd Mayweather doesn't seem like a football guy, reports have been surfacing stating the boxing champion is interested in purchasing English Premier League club Newcastle United.
In an interview with the Sunday Daily Star in England, the 41-year-old billionaire stated, "I love Newcastle. Those guys like to party as hard as any city I have been to anywhere in the world. I met some of the players last year and they are good guys. I am always open to new business opportunities and I love all sports, but I invest with my head not my heart."
However, Mayweather is cautious about the move and would only be convinced to go through with it if it's a smart business opportunity. "Investing with your heart is the quickest way to lose money," Mayweather said. "But if somebody put together a business plan and my people looked over it and went 'Floyd, that can make money,' then I would invest. Soccer might not be my game but I've got connections everywhere." He added with confidence, "Cristiano Ronaldo has been a long-time supporter and buddy of mine, so I might even be able to get him to finish his career off at Newcastle."
Let us know your thoughts on Mayweather purchasing the club in the comments section below. Recently Mayweather stated he's applying for an MMA license.