Floyd Mayweather Is Applying for an MMA License
With a McGregor rematch believed to be in the works.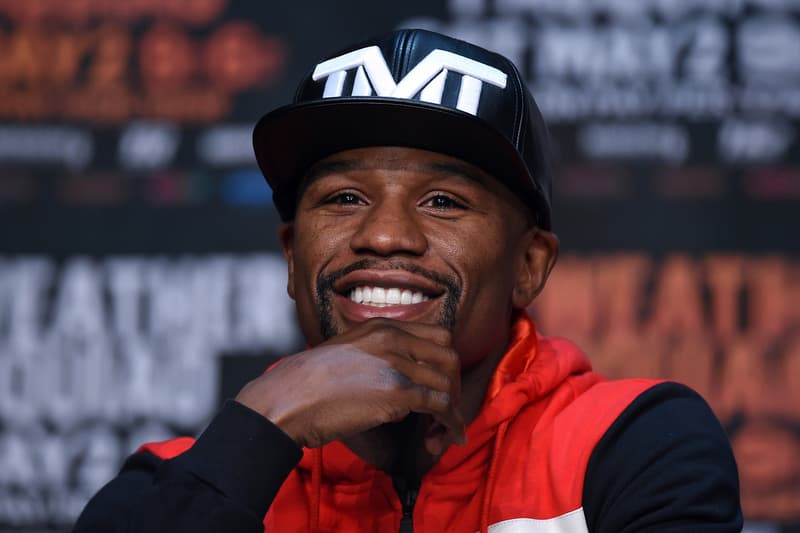 Going down as one of the most hypest competitions of last year, it looks like 50-0 boxing champ Floyd Mayweather is looking to challenge Conor McGregor once again. After confirming his MMA training with Tyron Woodley late last week, Mayweather recently revealed that he is applying for an MMA license.
Giving the update to TMZ Sports on Monday, Mayweather stated, "Everything takes time, and eventually, we're gonna apply for the license and hopefully we can fight." With a goal of introducing Mayweather's debut in the UFC, Woodley plans to get the 41-year-old Mayweather primed for his MMA debut in just two and a half months. However Mayweather is giving himself a bit more time expressing, "I'll probably need a little bit longer. Even if it takes six to eight months, whatever it takes, we're gonna make sure that everything is done correctly, and everything is done the right way."
Mayweather came out of retirement for the third time in August of 2017 when he fought Conor McGregor in a boxing match. He won the fight via tenth-round TKO, and now holds a record of 50-0 (with 27 wins by knockout). The Mayweather vs McGregor fight broke a PPV record with 6.5 million buys. Let us know if you are looking for a rematch in the comments section below.