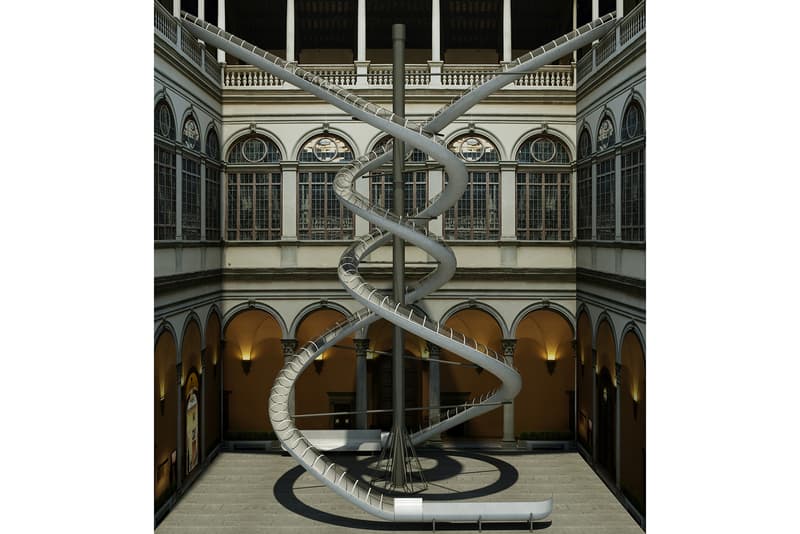 Carsten Höller to Install Huge Slides in Florence's Historic Palazzo Strozzi
All part of a live experiment.
---
German artist Carsten Höller is set to take over Florence's famous and historic Palazzo Strozzi with a huge set of intertwined slides in the palace's courtyard. The installation — titled The Florence Experiment – will see Höller work with plant neurobiologist Stefano Mancuso to create a live experiment performed by visitors as they take part in the exhibition.
The slides begin on the second floor terrace of the palace, with participants then sliding twenty meters down to the courtyard. All visitors will hold on to a plant while sliding which will then be examined in a laboratory, allowing Mancuso and his team to analyze the impact of human emotion on plant growth. Different emotions will also be triggered in other sections of the exhibition, including a cinema that will show excerpts from famous comedies and horror films to trigger different reactions. The Florence Experiment is set to open on April 19 and will run until August 26.
In other art news, take a look through Ignored Prayers' SEASONAL DEPRESSION VOL 3. magazine.