BAPE to Deliver 1ST CAMO STRIPE BD SHIRTS in Black & Blue
Button-downs for Easter.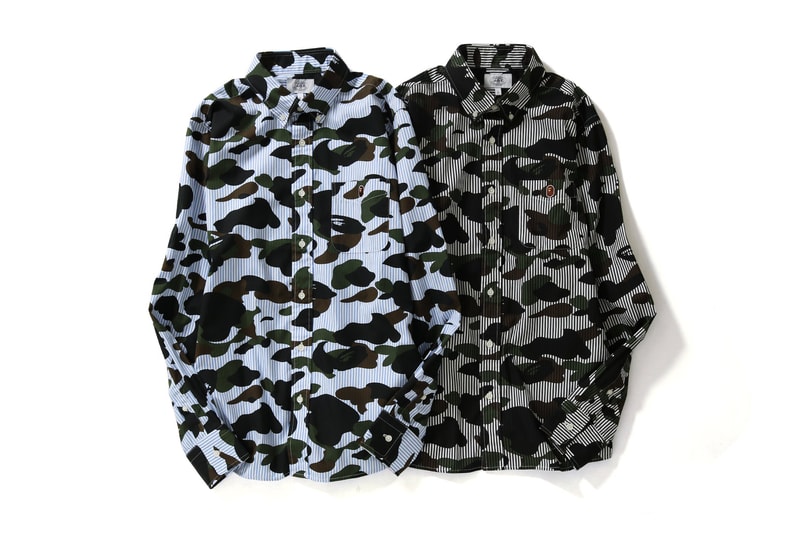 Following the release of an all-new 1st CAMO SHARK pack, streetwear giant BAPE cooks up some serious layering essentials for Spring/Summer 2018. Teased in blue and black, this striped affair receives all-over camo print alongside white stitching. The shirts are finished with a subtle APE emblem on the chest pocket.
Don't miss the 1st CAMO STRIPE BD SHIRTS slated to release tomorrow March 31 on the BAPE website.