POLLS: Which Creative Director Appointment Are You Most Excited For?
Place your votes now.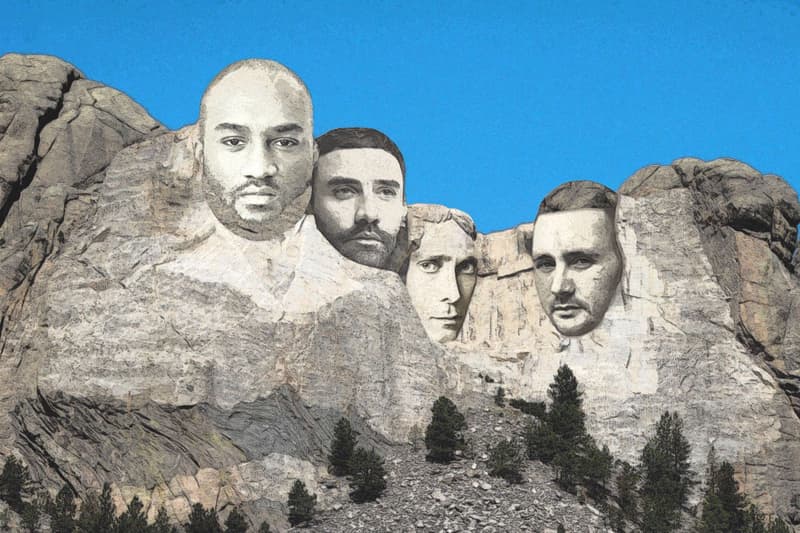 It's been a busy year in the world of high-fashion as rumors of giant luxury brands showing interest in high profile "free agent" designers to lead their company swirled. In January, it was confirmed that former Dior Homme and Saint Laurent designer Hedi Slimane would head up CÉLINE as its artistic, creative and image director, taking over famed designer Phoebe Philo's reign at the helm. From pushing forward the slim suit and redefining the grunge rock aesthetic, Slimane's appointment will be an interesting one as fans of the brand and the designer will look for him to make an impact right away.
In early March, former Givenchy creative director Riccardo Tisci was picked up by British brand Burberry to be its chief creative officer, a position Christopher Bailey recently held. There were mixed reactions to the appointment but the fashion world should be treated with a partnership that could deliver a refreshed image of Burberry. Then, in the same month, British designer Kim Jones was tapped by Dior Homme to become its menswear artistic director. Jones made a huge splash in 2017 when he broke the fashion mold with the groundbreaking Supreme x Louis Vuitton collection. With Jones's departure, a seat was vacant for LV's menswear arm.
Louis Vuitton didn't waste any time as it chose Off-White™ founder Virgil Abloh. This, without a doubt, can be considered the biggest appointment in the industry so far as Abloh has consistently kept himself in the headlines with numerous collaborations in all facets of popular culture (i.e. Nike, Takashi Murakami, Jimmy Choo, Daft Punk, IKEA, etc.). The move also solidified that streetwear is here to stay in the luxury vernacular but the pressure will be high for Mr. Abloh to deliver. Reactions to the changing of the guard have mostly been positive but, regardless, opinions will only matter once that first Virgil LV collection hits the runway.
With so many moves being made by legacy labels these first few months alone, which appointments do you feel is the most exciting? Make your choice below and sound off in the comments.
Poll
Which Creative Directorial Appointment Are You Most Excited For?
Virgil Abloh - Louis Vuitton
Hedi Slimane - CÉLINE
Kim Jones - Dior Homme
Riccardo Tisci - Burberry