adidas Reveals Plans for Massive Portland Expansion
The project will be complete in 2020.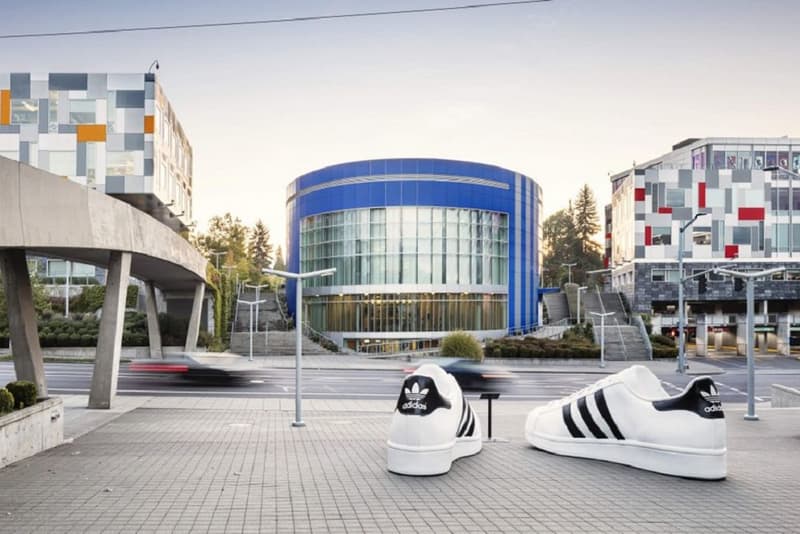 As adidas continues to receive good news concerning the brand's sales figures and potential future successes, it looks like the company is planning to expand in the near future.
According to multiple local media outlets, adidas is planning to expand its Portland headquarters. According to The Oregonian, the sportswear giant intends to "more than double the size of its North American headquarters" with the creation of three new buildings on its North Portland campus. Construction on a pair of three-story structures and a five-story building is expected to begin around "late summer or early fall," amounting to 425,000 square feet in space.
adidas has been eyeing a development of its Portland facilities for several months now. As Biz Journals writes:
Back in December, the company filed an early assistance intake with the city of Portland, proposing "a new office building, new amenity building, new underground parking garage, right-of-way work; new site work and landscape at existing campus." And Tuesday night, the company offered further details on the plan to its neighbors in Overlook.

"Our Portland workforce has more than doubled in three years, from about 800 to more than 1,700 people," King said in a release. "We know this can present challenges, so we're working quickly to find solutions. We love being part of the Overlook community, and it's really important to us that we continue being a good neighbor."
Once this construction effort is complete, adidas is aiming for a 2,800-individual workforce in Portland. The expansion is expected to be completed sometime in 2020.
In related news, adidas is currently busy supporting its forward-thinking UltraBOOST lineup.