Wendy's Drops 'We Beefin' Mixtape Insulting Competitors
"4 for $4, forget the rest, 4 for $4 you gettin' blessed."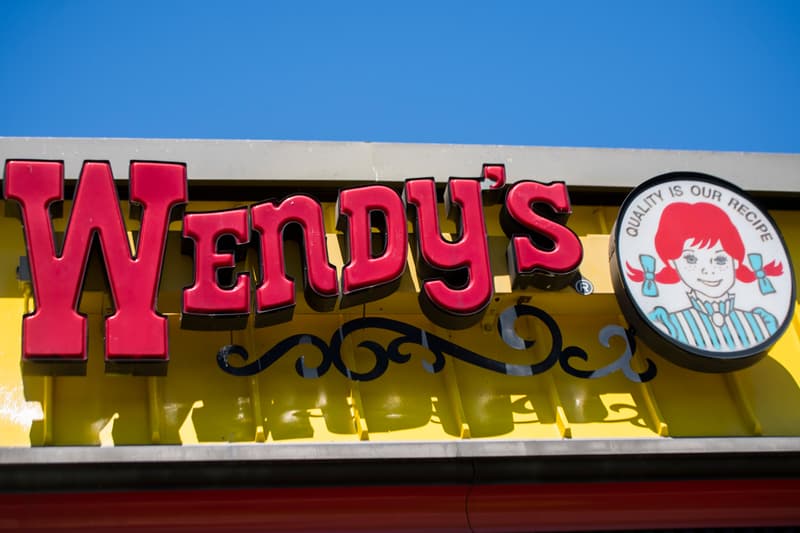 Fast food chain Wendy's just released a five-track rap project called We Beefin' and it's surprisingly hard. The album dishes out some slander at rivals McDonald's, Burger King and Wingstop, which might make you rethink your next drive-thru meal. On the track "Holding It Down," Burger King gets lyrically assaulted with lines like "Can't be no king. Your Burger isn't the finest thing. I can't believe you peasants have the audacity. You took a L the day you thought to come after me." The track makes several pop culture references, including nods to the popular film Sandlot: "You [BK] copied my old menu. You're killing me, Smalls. Don't play with me, it ain't safe."
On the heavy-hitting "Rest in Grease," Wendy's calls out McDonald's saying:
"You number 1? That's a joke
Why yo' ice cream machine always broke?
Why yo' drive thu always slow?
Why yo' innovation just can't grow?
It's queen Wendy, need I say mo'?"
Shots are also fired at at Wingstop: "I'm fast food's first-lady. It's queen Wendy up in this thang. You can't beat us serving just thangs. Y'all too chicken for this beef. I'ma leave you resting in grease."
Listen to the whole We Beefin' project below, and tell us if you'll be bumping the all-new fast-food anthems. In related news, McDonald's just introduced fast food's first-ever Wagyu burger.
The mixtape drops now. Not pulling punches. We Beefin'. pic.twitter.com/H1Rm1ODYC4

— Wendy's (@Wendys) March 23, 2018