Here's How Snowboard Half-Pipes Are Made for the Winter Olympics
Improving on the disastrous 2014 design.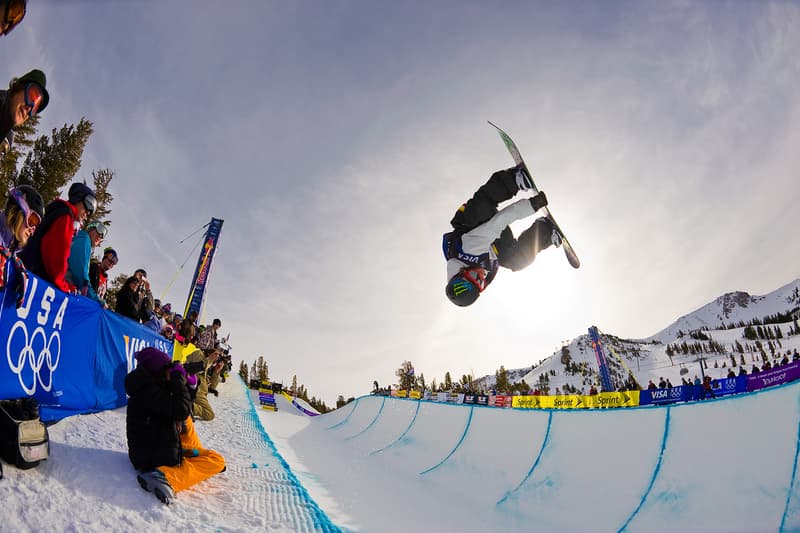 The 2018 Winter Olympics half-pipe has been home to some amazing feats already, whether it's Shaun White reclaiming his throne or 17-year old Chloe Kim becoming the youngest woman to win a medal, but there's also a story about how the pipe itself is constructed.
Core77 looked at how the design has been improved since the last Olympics in 2014, which riders were disappointed with as a design. The issue with it was that the walls rose to straight verticality, which made the drops treacherous. The other issue was with the snow, Sochi's halfpipe used an inconsistent snow and it led to the U.S.A's Arielle Gold getting her board stuck in a lump of snow, leading to Gold suffering a separated shoulder and having to withdraw from the games.
In order to avoid issues like that this time round, In order to avoid this time round, they ensured that the walls were shaped and shaved into a smooth arc that remained the same throughout the entire length of the run. The finishing touch is a snowcat fitted with a elliptical-arc-profile arm that has an articulated augur in order to shave the walls. You can read how the 2018 Winter Olympic's half-pipe were designed at Core77.
You can keep up with all the happenings of the 2018 Winter Olympics at our hub for the event.