McDonald's Is Officially Bringing Back 'Rick and Morty' Szechuan Sauce
For real.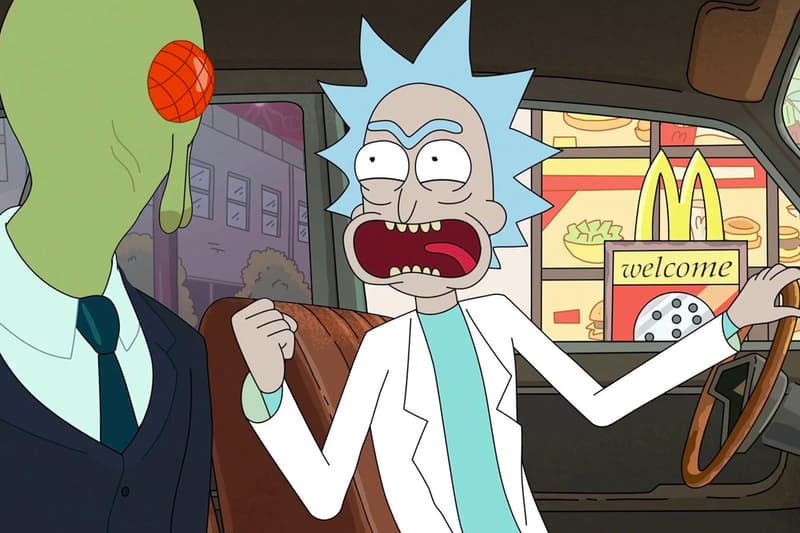 Going down as the hypest sauces McDonald's has ever released, the Szechuan sauce — made famous by Adult Swim's Rick and Morty — continues to make headlines. McDonald's first brought back the sauce for a one-day event on October 7 of last year, which turned into a big fiasco when many fans were left empty-handed. Now the fast food restaurant has officially announced the beloved sauce is returning.
The Szechuan sauce debuted in the first episode of the third season, titled "The Rickshank Redemption," where fast food locations everywhere were swamped with orders of the popular condiment. Unfortunately, at the time, the dip wasn't available as it was only introduced in 1998 as a way to promote Disney's Mulan.
McDonald's employees have already started tweeting out photos and videos of the Szechuan sauce's return. Take a look at the tweets and announcement below.
McDonald's officially announced on its website:
Szechuan Sauce is Coming Back.

It's true. Szechuan Sauce is coming back, and in a big way.

But we're doing more than simply bringing back the sauce. We know there were many unanswered questions and even more unbelievable stories from last year's Szechuan saga.

So, come this Thursday, February 22nd, we'll not only announce when, where, and how much Szechuan Sauce will be returning. We'll also answer those questions and share those stories via a stranger-than-fiction, three-part podcast series: The Sauce.
It's coming… very soon. #SzechuanSauce #RickandMorty pic.twitter.com/hHdOoWuehI

— Austin Good (@AustinFeelGood) February 19, 2018
Hey y'all so this came in the shipment tonight don't miss out on this #szechuansauce pic.twitter.com/xXyLzTYUst

— ?² (@alvarezjj4) February 20, 2018
Hi, Oscar. Stay tuned, we're working on getting Szechuan sauce back to this dimension as fast as possible!

— McDonald's (@McDonalds) February 20, 2018
Just found this at McDonald's? #RickandMorty #szechuansauce #McDonalds pic.twitter.com/W5NmakfVkm

— PaigePGG? (@pinkgamergirl01) February 18, 2018
GUYS. THIS IS FROM MY FRIEND'S MCDONALDS. SZECHUAN SAUCE DATE IS CONFIRMED. RT THIS AND SPREAD THE WORD #mcdonalds #szechuansauce #RickandMorty pic.twitter.com/wOkdkkqZMp

— Joel Martinez (@RubbishWriter00) February 18, 2018
Oh yeah, perks of working here #szechuansauce #RickandMorty @danharmon @JustinRoiland pic.twitter.com/Fy3JwMNrWB

— Triston Rodgers (@tristonrodgers1) February 20, 2018