Norman Foster Designed a Set of Tableware for Stelton
Understated yet refined.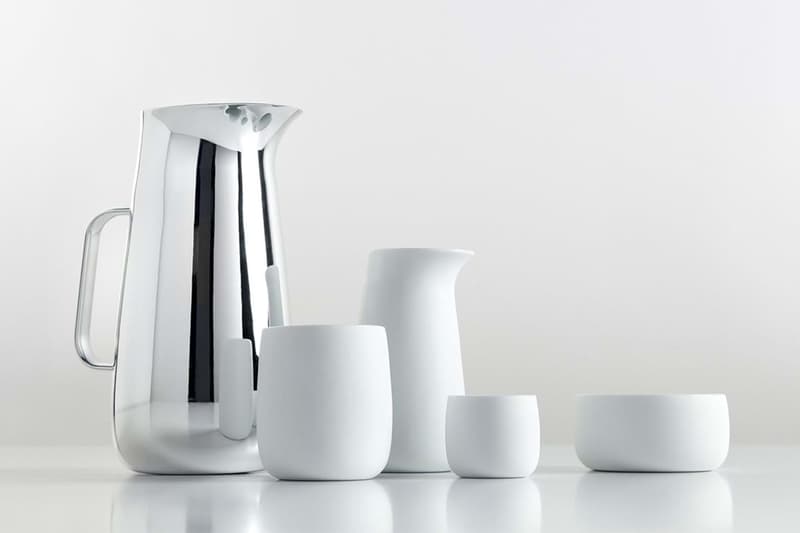 Known most recently for his work on Apple's new "Spaceship" HQ, renowned architect Norman Foster has been tapped by Scandinavian imprint Stelton to design a special set of limited edition tableware. Offering "an eclectic approach to materiality," the sleek range kicks off with the likes of a stainless steel wine goblet and carafe to go along with a matching tray and corresponding bowls. Joining the steel pieces is a more informal range of porcelain and glass that includes coffee cups, a sugar bowl, a thermos, and a water carafe. Bringing "together simple sculptural form and soft geometry," the lineup is perfect for a wide range of occasions and certainly looks like it would be right at home on Apple's Cupertino campus.
Stelton's Foster-designed tableware is due out this summer.