Mura Masa Doesn't Think He's Good Enough Yet
The GRAMMY-nominated producer talks Japanese influence, his high-profile collaborations and the importance of staying musically up-to-date.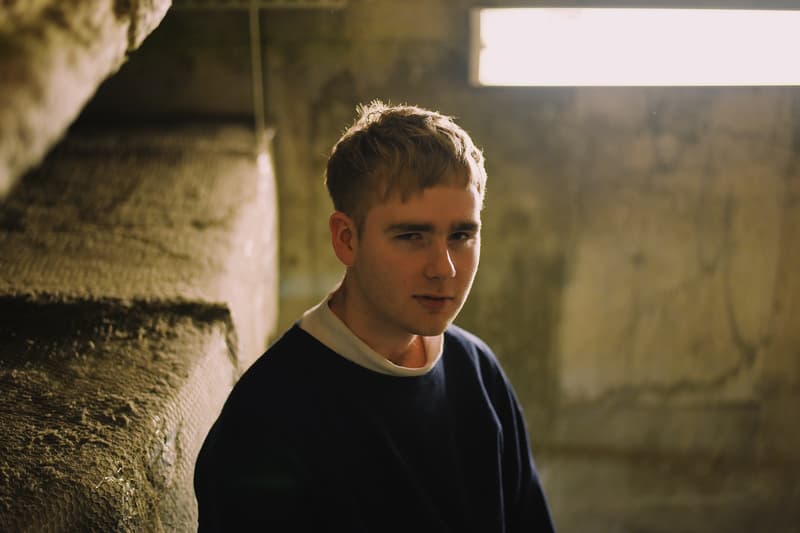 1 of 4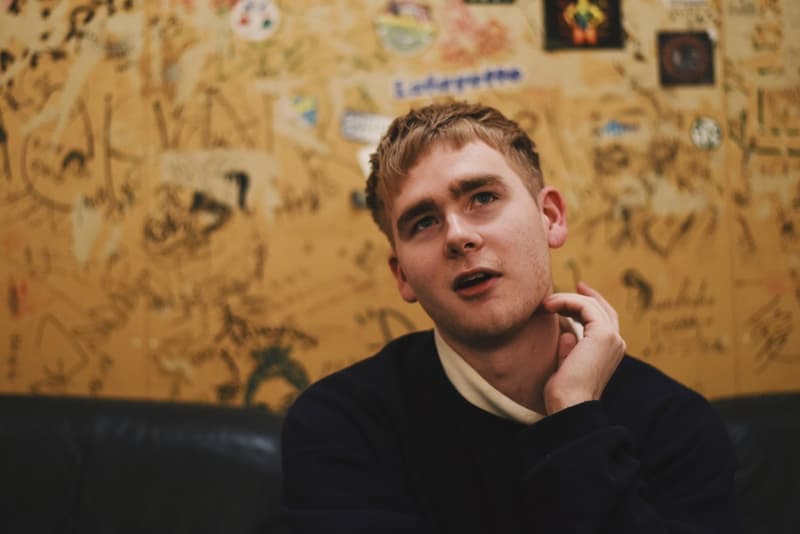 2 of 4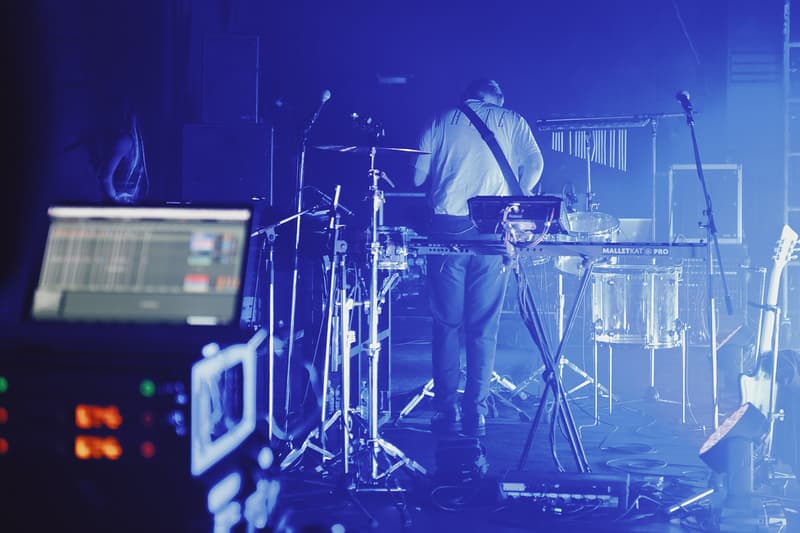 3 of 4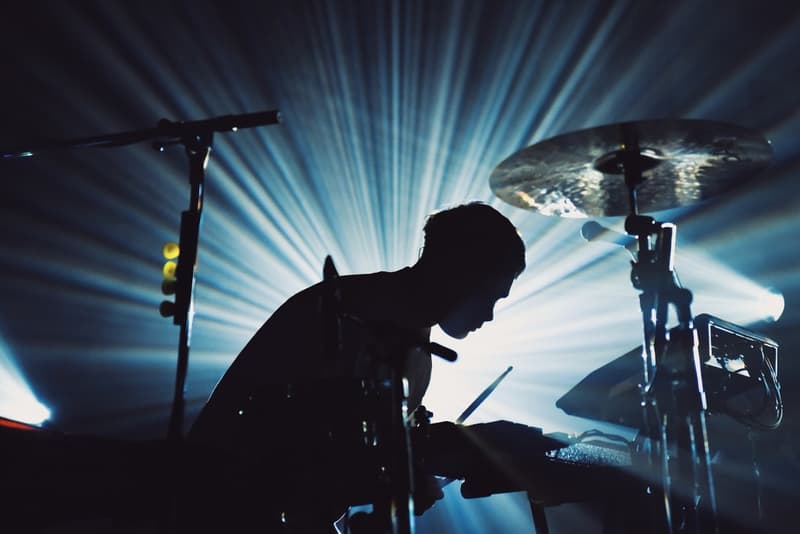 4 of 4
Acclaimed for his genre-blending sound, most notably the smash-hit "Love$ick" with ASAP Rocky, Mura Masa's stardom has been growing as he continues to explore the far-reaching realms of electronic music. Equally parts feel-good and emotional, the producers tracks most caught the ear of the GRAMMY committee last year who tapped him to be in the running for the "Best Recording Package" and "Best Dance/Electronic Album" awards for his successful self-titled debut project. The nod also made him the first artist in history to be nominated as both a musician and creative director for the same album.
Hailing from Guernsey, a small island close to the UK, the 21-year-old producer got his stage name from Muramasa Sengo, a legendary sword-smith who lived during Japan's Muromachi period. As a teenager, Mura Masa became a multi-instrumentalist and participated in a few local bands; at 16, he discovered Ableton Live and began making electronic music. Within a short time, several of his tracks gained popularity on SoundCloud, ultimately getting the attention of labels and industry figureheads like Jakarta Records, Soulection and Diplo.
We got a chance to catch up Mura Masa during the Tokyo stop of his tour. We spoke about the Japanese influence in his music, his high-profile collaborations and the importance of staying musically up-to-date.
Coming out of a small town like Guernsey and now traveling the world — must've been quite the journey.
Nobody has been to Guernsey but to be honest, it's like a lot of small towns probably you have been to. It's a really quiet place, really beautiful, but there just isn't much of a music scene there — mostly a few punk and folk music bands. So, it's quite weird for me to grow up there and be into electronic music. Going from there to being in Japan was pretty crazy; it took me a while to get used to traveling because I stayed indoors a lot and made music in my bedroom. I hadn't really been to a proper city. When I first went to London when I was 17 or 18, I was really scared and I thought I was going to get lost. I didn't even know how to use underground trains.
Japan seems to be a big inspiration for you. Why is that?
Being from such a small place, I would look at Japan and feel like that way the furthest way you could ever get from anywhere. I grew up watching a lot of anime like Pokémon and Miyazaki films, so it has always been interesting to me. As far as my name goes, I guess it started as an interest in Japanese culture. But more than anything, I just thought it sounded cool.
You like to sample the language in your music.
Yeah. I thought it would be interesting to use it as a background sound. It's Japanese so not many people don't understand and it sounds interesting to English speakers. I find samples mostly on the Internet.
In 2016, you played festivals like Glastonbury, Reading, Leads and Fuji Rock.
Yeah, Reading was the first festival I'd ever been to as a spectator, back in 2015. That was the first ever time that I'd seen proper live music — being from Guernsey, I'd never seen live music before. I saw a band called Bombay Bicycle Club and I cried. But then next year, I was on the stage so it was crazy. Glastonbury is obviously a legendary festival so it was a great experience. Fuji Rock was amazing too. It was the first time being in Japan and I was really excited that I finally I came to visit.
It is important that collaborators are also a fan of my music, otherwise their heart isn't really in it.
You have been nominated for GRAMMYs as a musician and creative director. Do you art direct all your artwork and music videos?
Yeah, how crazy is that? I don't want to dip my fingers into everything, but I kind of oversee most things. I also have guys like Yoni Lappin, Matt De Jong and Salim Adam for creative stuff.
It seems like that your music videos are focused on relationships and love. You even spotlight gay and interracial relationships in your "What If I Go?" video.
At the end of the day, I music is often about people. I'm a big lover of how people interact and I think it's the cool subject for any kind of art. Also, I'm a quite romantic person, I guess; love is cool. It wasn't intentional like, "oh we have to have a gay couples," but that's kind of how it is now for my generation — especially in London.  It happened by accident but it sends a good message, I think.
You've worked with with musicians from various genres including ASAP Rocky, Damon Albarn and Jamie Lidell. How do you go about picking your collaborators?
To be honest, they are all people whom I'm a huge fan of. Lots of record labels always try to pair people together and see what happens but I've always said no to that. I always make a list of people who I'd love to work with, but if I'm lucky, they would reach out to me. However, it is important that collaborators are also a fan of my music, otherwise their heart isn't really in it. There are so many good artists right now and I'm working with a couple of people at the moment. But I don't want to reveal anything yet, just in case.
How was meeting Damon Albarn like?
Damon Albarn. I thought he would be very scary but he is a very lovely guy and I felt really comfortable. We were talking about Gorillaz's album and I was asking loads of questions to try to understand what he wanted the album to sound like. I asked all my questions at once, because I wasn't sure if I'd ever be in the same room with him again. He stopped me, put his hand on my knee and was like, "we will see each other again." And I was like, "Oh ok, cool."
Who do you listen to regularly?
At the moment, I exclusively listen to Radiohead. I really like Motion Picture Soundtrack and Ideoteque. Jam City, Oneohtrix Point Never, Burial, Rihanna. A lot of electronic artists.
We saw that you posted a video of Jonny Greenwood from Radiohead on Instagram.
That's what I mean. I'm really into Radiohead at the moment. I really like the documentary and the part he says, "We just got to the point that we think our music is crap" – I get that all the time. I saw them at Coachella last year. They're great songwriters and Jonny Greenwood is a classically trained musician. He aspires to do a lot of things as a musician. I wish I had met him, shout out to Jonny Greenwood.
Follow some blogs and find some new, up to date music. Pop producers, especially, need to know what is happening underground.
You achieved success at a relatively young age. How do you maintain such a high level of creative consistency?
I don't know what to answer to that because in my opinion I'm very inconsistent. Whenever I create something, I always beat myself down and strive to be better. Don't settle and there's always something you could improve on. Look for and stay being interested in new stuff.
Do you have any tips on how to make it as a producer or musician in 2018
My sappy emotional tip: make music you think is really really cool. There are a lot of people who think too much about what people like these days, but people just want to hear new stuff. My practical tip is for artists to follow some blogs and find some new, up to date music. Pop producers, especially, need to know what is happening underground.
Mura Masa will embark on his North American tour in March. Head over to his website for tickets and check out the original interview published on HYPEBEAST Japan.