KFC Releases Firelog, Smells Like Fried Chicken When Burned
11 Herbs & Spices for 2.5-3 hours.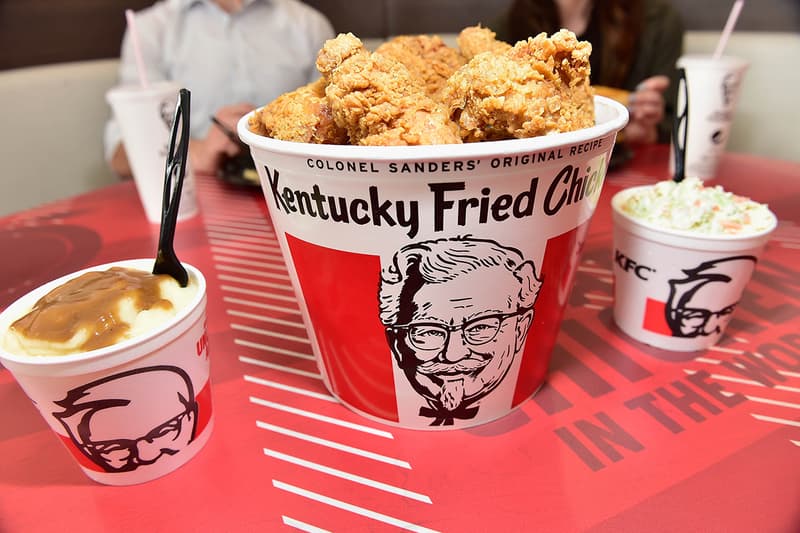 Just when you thought your holidays were just about perfect with family, gifts, delicious food and more, KFC ups the ante with its latest — and left field — novelty item: the 11 Herbs and Spices Firelog.
Essentially a burnable log for your cozy fireplace, KFC has saturated the combustable with its secret spices to have it smell like the Colonel's original recipe fried chicken. The 5-lb log will apparently burn for 2.5-3 hours under normal fire conditions and replicate the smell enough to "attract bears or neighbors who are hungry," according to the website. The log is produced in conjunction with Enviro-Log, Inc, an eco-friendly recycling company specializing in the production of environment-friendly products like firelogs and firestarters.
Introducing the 11 Herbs & Spices Firelog from Enviro-Log®, the best way to make a fire smell less like fire and more like fried chicken. Get yours today at https://t.co/u2baCmHQYF. pic.twitter.com/y4TRf4cqQs

— KFC (@kfc) December 13, 2018
Currently the firelog is sold out on the official KFC Firelog purchase page, but keep an eye out for a restock should your craving for fried chicken be strong enough. Recently, KFC collaborated with HUMAN MADE for a one-day-only pop-up shop in NYC.