Advent Calendar Day 25: Felipe Pantone x Configurable Art $1000 USD Code
Enter to customize your own unique Felipe Pantone artwork.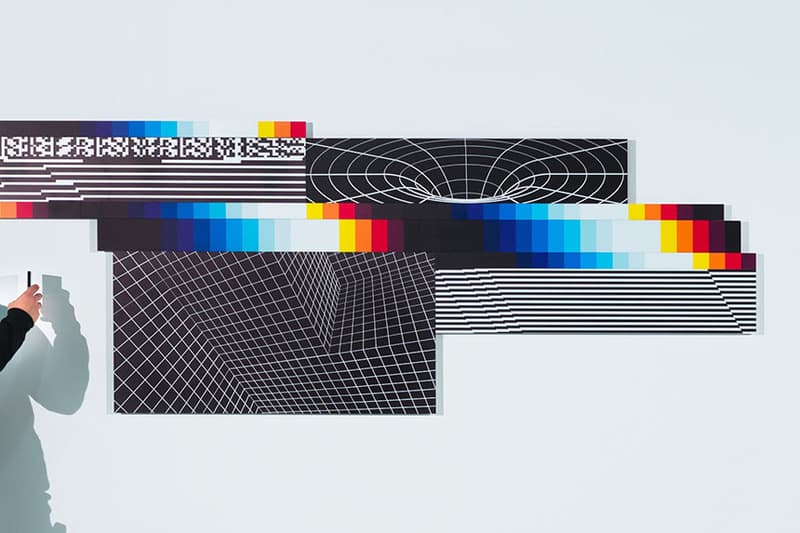 This past July, Felipe Pantone introduced a groundbreaking DIY-centric platform entitled Configurable Art that allows users to build unique creations using an unlimited number of elements. Examples include computer-generated graphics, colorful glitches, and jagged grids. Collectively, the platform is a first of its kind with consumers designing works using Pantone's BuildYourOwn™ tool on the project's online dashboard.
We're offering one lucky winner the chance to create their own artworks on Felipe Pantone's Configurable Art platform, using a special discount code that is valued at approximately $1000 USD. The giveaway is part of this year's Advent Calendar 2018 installment through our art-dedicated Instagram handle, @HYPEBEASTArt, in partnership with @FelipePantone.
---
To enter, simply follow the steps below
The winners of the Advent Calendar will be announced on December 27.
Open to US Participants only. All prizes won by minors will be awarded to their parents or legal guardians on their behalf.
The maximum number of entries allowed for each daily prize of the Advent Calendar is one (1) per person. You can enter for each daily prize throughout the 25 days. We are not responsible for lost, late, incomplete, invalid, unintelligible, illegible, misdirected or postage-due entries, which will be disqualified.
All participants agree to abide by our website's terms and condition and these General Contest Rules. By participating in the draw, all participants shall be deemed to have accepted and agreed to comply with the revised terms and conditions of the draw. HYPEBEAST reserves the right to suspend, modify, terminate or amend the terms of this draw without further notice. In case of any dispute, HYPEBEAST reserves the rights of the final decision.
Please allow a minimum of 8 weeks for prize delivery.
General contest rules/disclaimer can be found here.