UPDATE: Google's Blacklisting Search Engine Project in China Has Come to an End
Google is now looking for alternatives.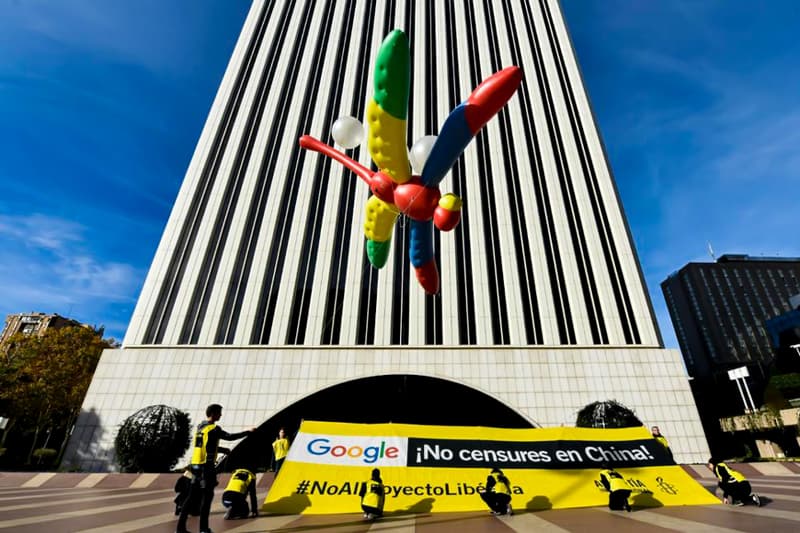 UPDATE: Following major backlash at the censoring initiative of Google's Project Firefly, it has been announced the data collecting enterprise has "effectively ended," according to a new report from The Intercept. Although Google is still researching ways to launch a search engine China's censorship regime will allow, the official launch date of this project has been indefinitely postponing.
The dummy engine Google was using to collect information on the Chinese market has been forced to close as well, making research for an alternative Project Firefly even more difficult for Google executives to make.
Google has been forced to shut down a data analysis system it was using to develop a censored search engine for China after members of the company's privacy team raised internal complaints that it had been kept secret from them. https://t.co/M5zcfzE4z5

— The Intercept (@theintercept) December 17, 2018
Over 200 Google employees have publically signed an open letter urging the company to cease development on Project Dragonfly, a search engine specifically made for China to blacklist websites, censor terms, and allow the government to track and monitor user activity.
According to The Intercept, the search engine would censor terms like "human rights," "student protest" and "Nobel Prize," to further ban topics deemed too sensitive to the country's Communist Party. It also reported prototypes of the project will link the search app to the user's phone numbers.
The employee's letter, which launched alongside the non-governmental organization Amnesty International and its own petition, reads:
"We are among thousands of employees who have raised our voices for months. International human rights organizations and investigative reporters have also sounded the alarm, emphasizing serious human rights concerns and repeatedly calling on Google to cancel the project.

Our opposition to Dragonfly is not about China: we object to technologies that aid the powerful in oppressing the vulnerable, wherever they may be. The Chinese government certainly isn't alone in its readiness to stifle freedom of expression and to use surveillance to repress dissent. Dragonfly in China would establish a dangerous precedent at a volatile political moment, one that would make it harder for Google to deny other countries similar concessions."
This isn't the first case of censorship in China from Google, as it once released a censored version of its search engine before officially pulling out of the country in 2010 after friction with Beijing and significant backlash in the U.S.
This news follows earlier reports this year of Chinese Police using facial recognition sunglasses for surveillance.