Best New Tracks: Future, MadeinTYO, Kaytranada, Mac Demarco, Lil Wayne and More
Add these to your New Year playlists.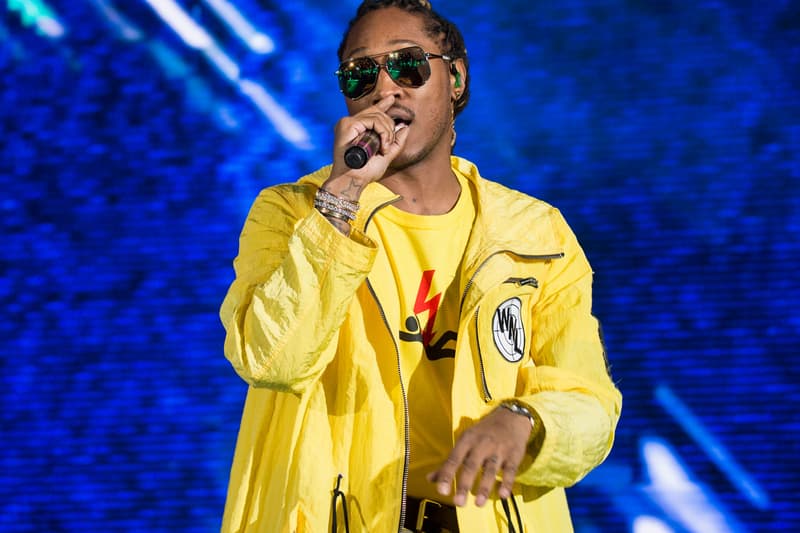 For this week's music roundup, things settled down on the project front with no full length efforts, aside from Lil Wayne's unexpected release of Dedication 6. The week was however, heavy on the loose singles from the likes of Future, Smokepurpp, MadeinTYO, Nav and Kaytranada amongst others. In addition, fans also saw a preview of what may be an upcoming album from TDE's own Jay Rock. Eminem also made the headlines this week, after becoming the first in history to earn eight consecutive No. 1 debuts with the release of his very mix-reviewed ninth studio album, Revival. Philadelphia rap legend Black Thought was also a trending topic this week after his Funk Master Flex freestyle shut down the internet. Days later The Roots lyricist would sit down with Rolling Stone to talk about the freestyle where it was also declared that he "essentially invented" mumble rap.
Check out the best new music releases from the week down below and let us know what you think in the comment section.
Future & Metro Boomin – "Hate In Your Soul"
Presumably a leak making its rounds on the internet, Future's "Hate In Your Soul" features production from longtime collaborator Metro Boomin and comes to us a month after the unveiling of the video for the pairing's "No Wallet" record. While there isn't much details surrounding the track, the duo behind it has enough unreleased music to keep fans turning up well into 2018 and beyond. Listen in below.
Lil Wayne – Dedication 6 (Mixtape)
Lil Wayne's long-awaited sixth edition of his coveted Dedication mixtape series arrived this week and for loyal Weezy fans, this shouldn't disappoint one bit. Packed with 15-tracks, the project arrives with remixes from some of the year's hottest records including "Rockstar," "DNA" and "Fly Away" amongst others. You'll also find some unexpected guest features from HoodBoy, Gudda Gudda and Young Money's first lady herself, Nicki Minaj.
Cassie & Kaytranada – "Don't Play It Safe"
Cassie and Canadian-based producer Kaytranada joined forces for an unlikely collaboration this week on "Don't Play It Safe." Together, they managed to blend Kaytranda's renowned rich synth-driven style along with Cassie's sultry vocals into an infectious R&B ballad. Listen in below.
Drakeo The Ruler – Cold Devil (Mixtape)
Fast-rising Los Angeles rapper Drakeo the Ruler hit the studio and capitalized on an exploding buzz after spending much of 2016 behind bars. This week, he released a mixtape packed with 16 hard-hitting cuts that will further establish his reputation as one of his city's strongest 2018 prospects and the leader of its new movement. Stream the entire project below.
Smokepurpp & Nav – "Phone"
Smokepurpp's impressive new single with Nav is the perfect way to close out 2017 following a massive year for the Florida rapper who not only dropped one of hardest projects in 2017 with Deadstar, but is also signing a deal with Travis Scott's new Cactus Jack label. Stream below.
Mac DeMarco – "Wonderful Christmas Time"
In the spirit of the holiday season, New York indie-rocker Mac DeMarco has just shared a festive cover of Paul McCartney's 1979 classic, "Wonderful Christmas Time" earlier this week accompanied with humorous cover art of himself and the Beatles frontman on a sofa with the caption that read "It was a Christmas miracle. We had become one, we melded. Paul's thoughts became mine and mine became his, Flies had gathered to feed on all the beauty of Christmas that seeped from our pores." Listen in below.
MADEINTYO & Metro Boomin – "MADEINBOOMIN"
MADEINTYO had the Twittersphere on fire this week after speculation began of a possible collabo album between himself Metro Boomin this week after the rapper dropped off a new single called, "MADEINBOOMIN." Check it out below and stay tuned.
Ski Mask The Slump God – "WTF!?"
With Ski Mask The Slump God's long-awaited Beware Of The Book Of Eli set to release at any given moment now, the "Bukakke" rapper has graced fans with a hard-hitting, year-end single to cap off his successful 2017 campaign. Press play below.
Lil Pump & Zaytoven – "Designer"
Lil Pump isn't done yet and he's making sure to end the year off with a bang. This week, the "Gucci Gang" rapper Zaytoven for a new track called "Designer." Over a slapping production, you'll find Pump running down the list of all the things that have come to him with his recent rise to fame over the past few months.
Trippie Redd, Swae Lee & Scott Storch – "TR666"
Produced by the legendary Scott Storch, Trippie Redd links up with Rae Sremmurd star Swae Lee this week for a new single titled "TR666." As with many of Trippie Redd and Swae Lee's past outings, today's drop is heavy on the melancholic melodies and carries some pretty strong pop leanings. Listen in below.
Be sure to check out our previous music roundups for the best drops of weeks past.