This Rare 1956 Jaguar D-Type Could Sell for Over $10 Million USD
One of only two red models.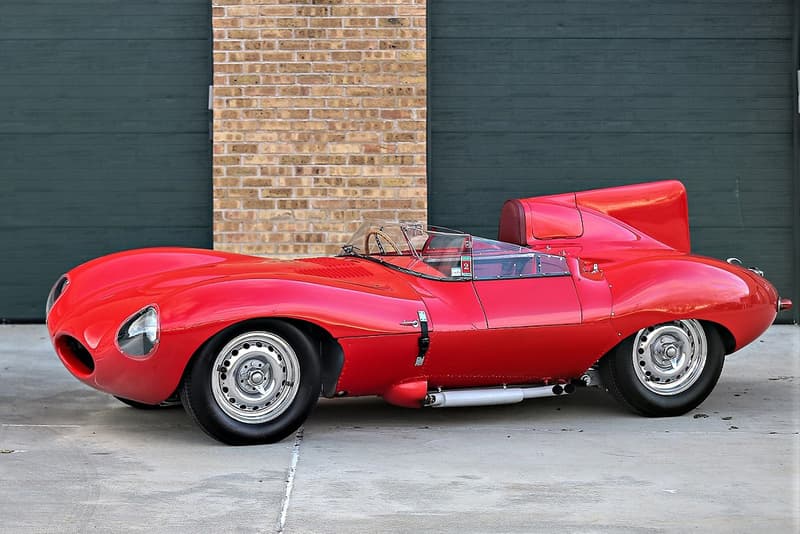 One of just two incredibly rare red 1956 Jaguar D-Type cars is hitting the auction block, and its sale has the potential to generate a jaw-dropping receipt.
Auctioned by Gooding & Company, this particular Jaguar D-Type has been owned by Led Zeppelin manager Peter Grant, renowned professional race drivers Peter Blond and Jean Bloxham, super-collector Roger Willbanks and other deep-pocketed, well-known figures. Bearing an estimated value of somewhere between $10,000,000 to $12,000,000 USD, the vehicle carries a "well-documented UK racing history" and a resume that boasts several high-profile media appearances, making it a celebrity in its own right.
You can take a look at the red 1956 Jaguar D-Type above, and head on over to Gooding's official website for more information on the January auction. Besides this ride, Gooding's January event will also star a 1965 Ferrari 965 275 GTB Speciale. Earlier this year, another high-stakes auction allowed Steve McQueen's famed 917 to become the world's most expensive Porsche.