An Introduction to Brent Faiyaz's "Sonder" Vision
The Grammy-nominated singer offers insight on his roots, perspective on life, and artistry.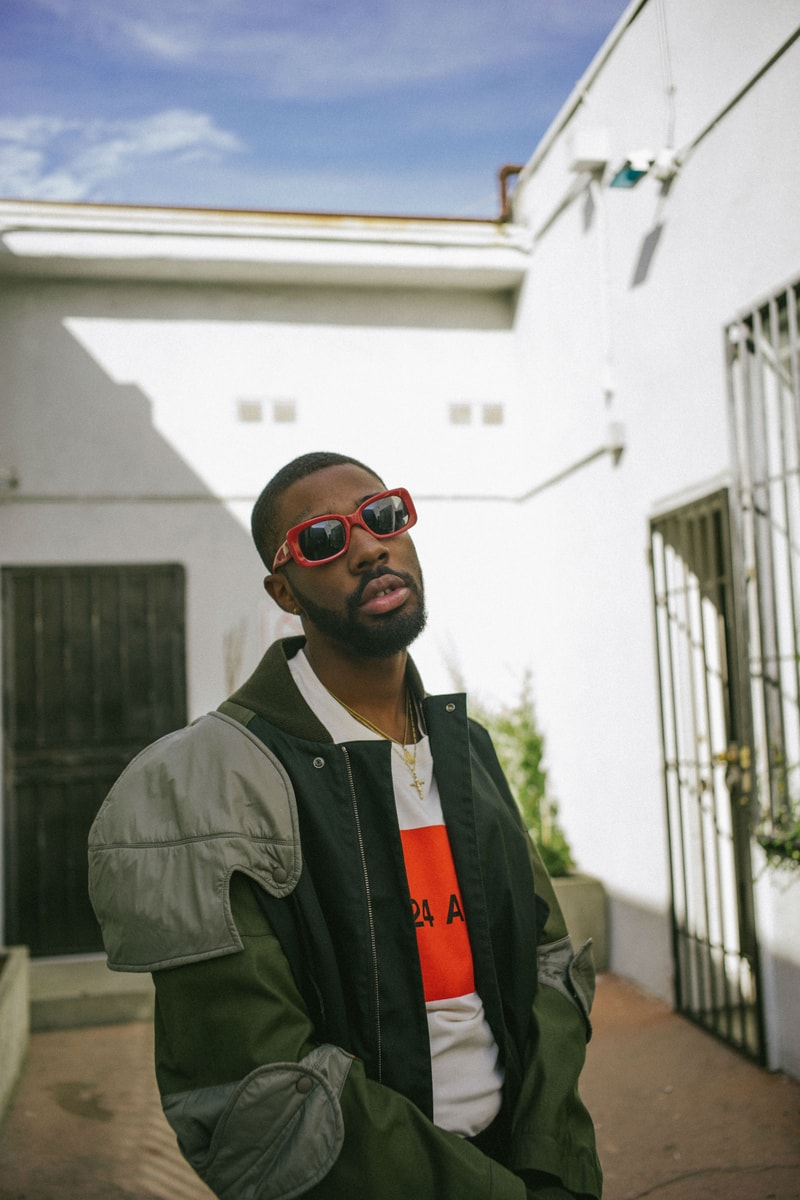 1 of 9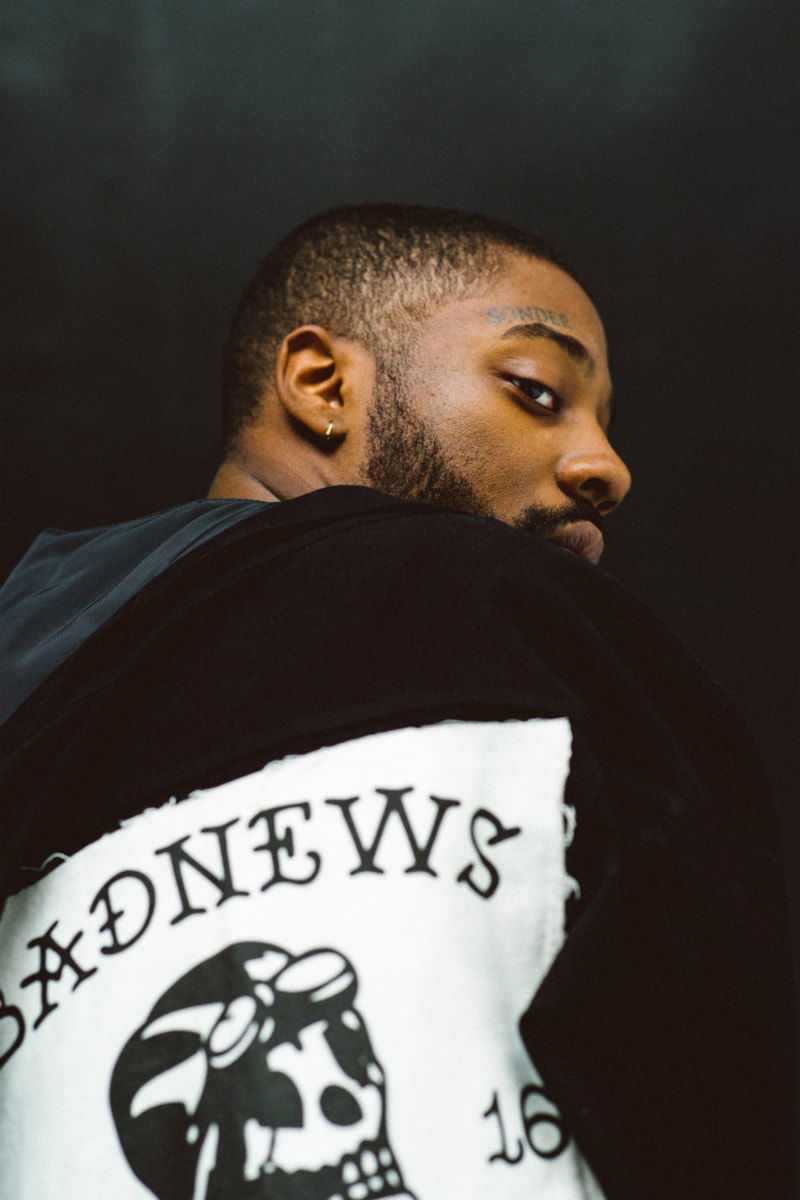 2 of 9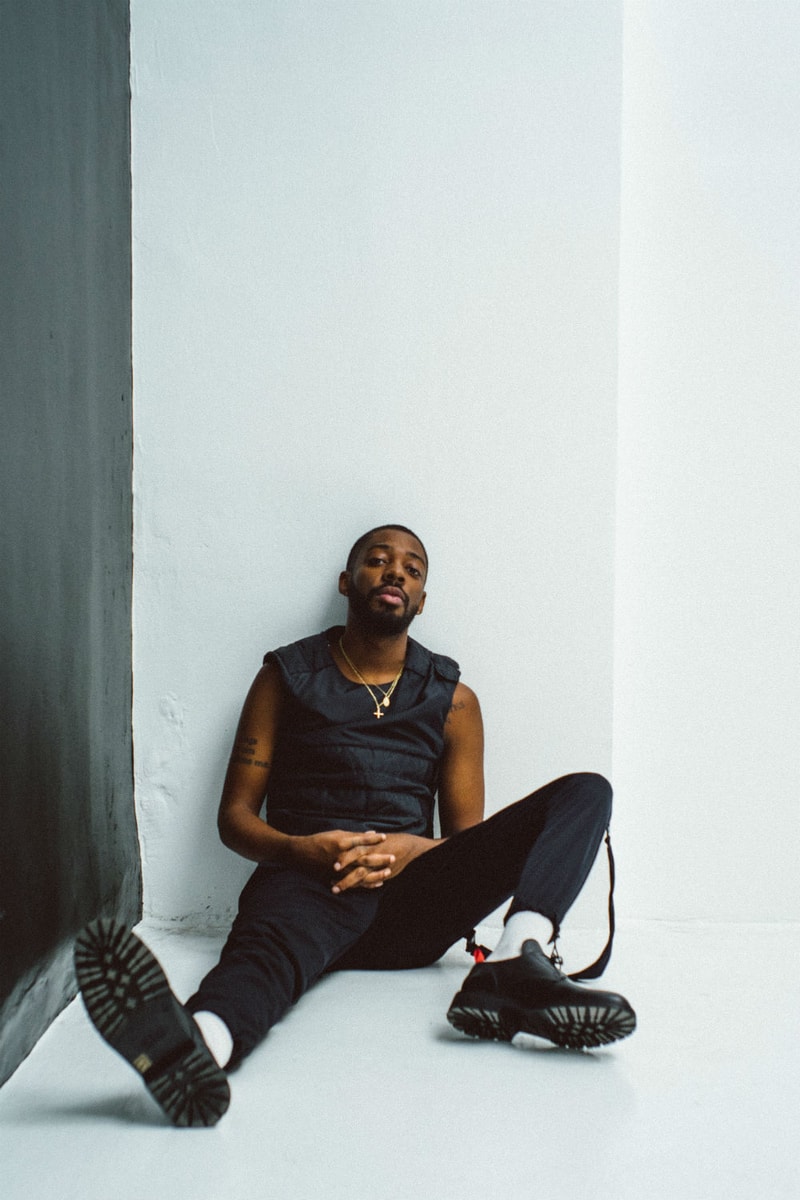 3 of 9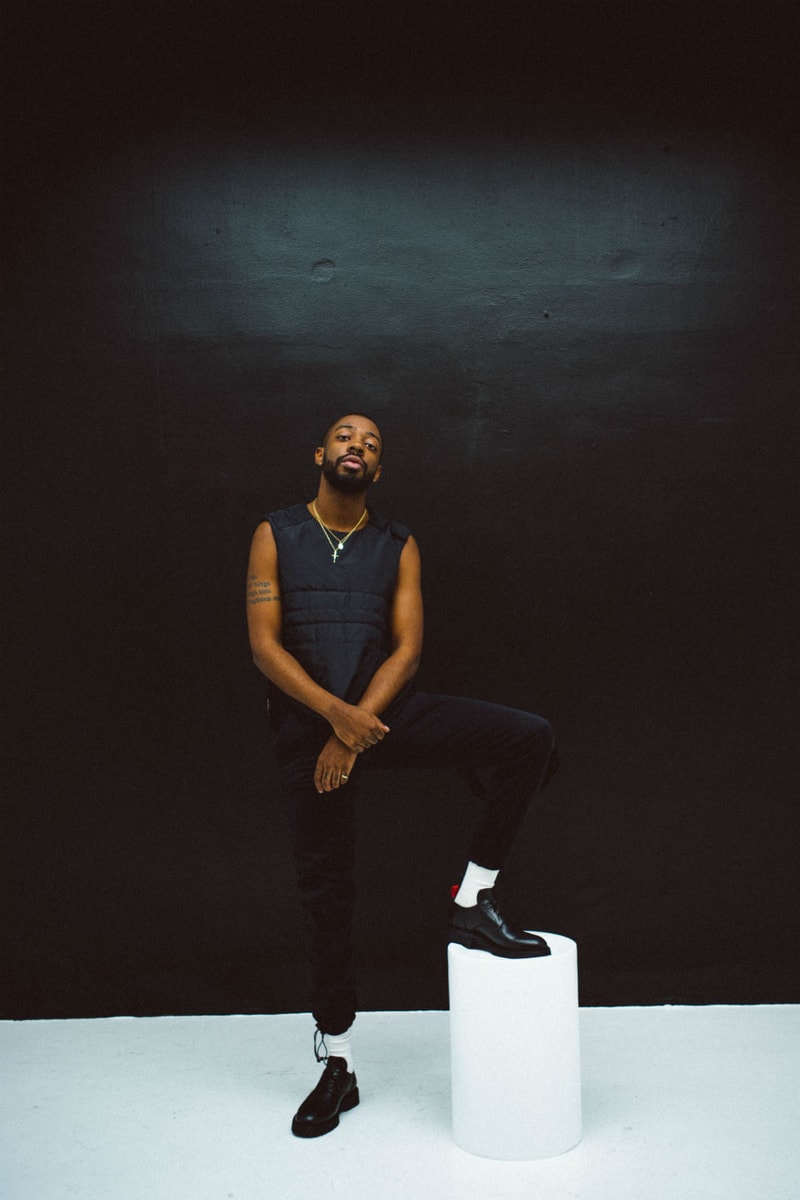 4 of 9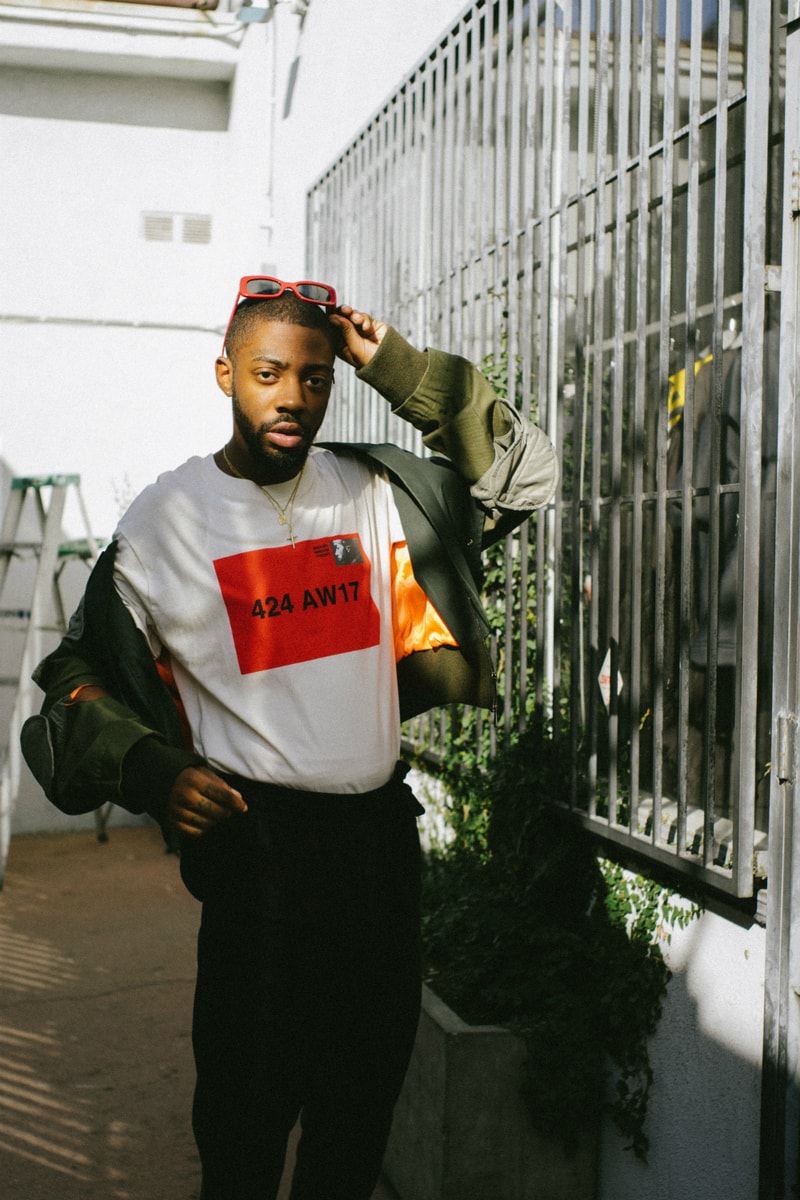 5 of 9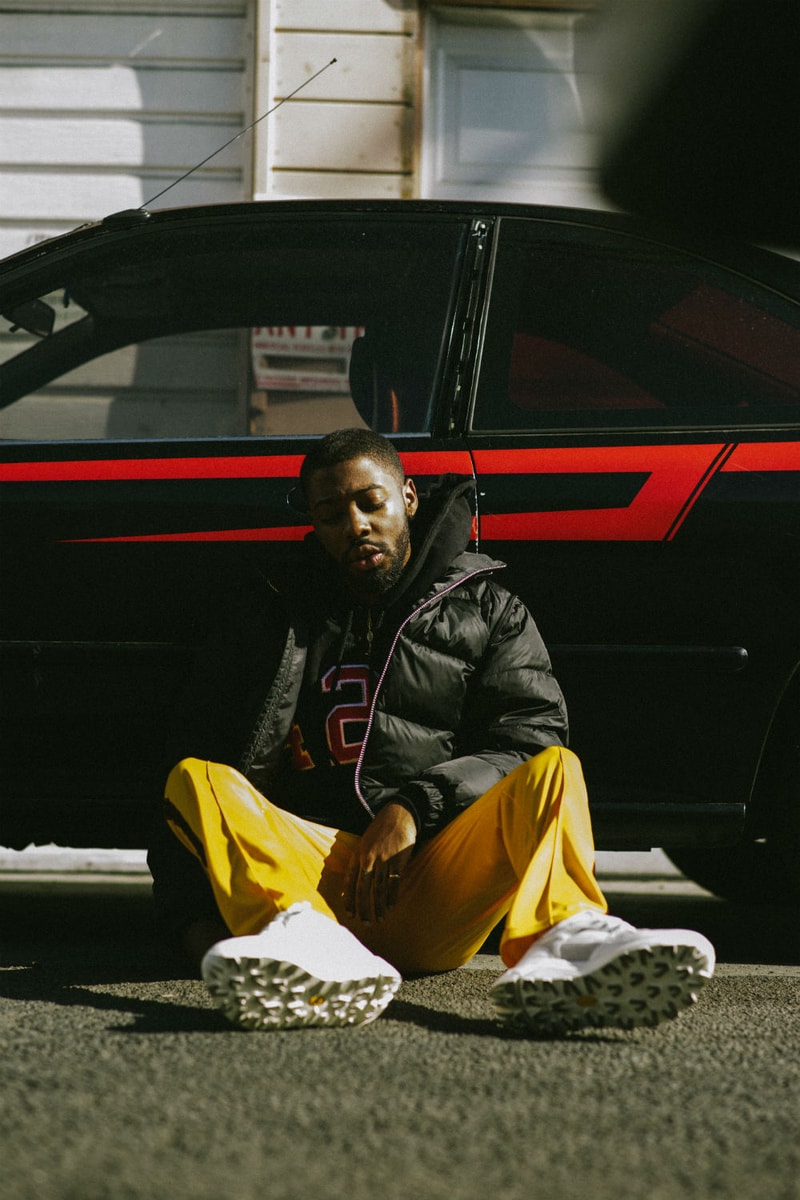 6 of 9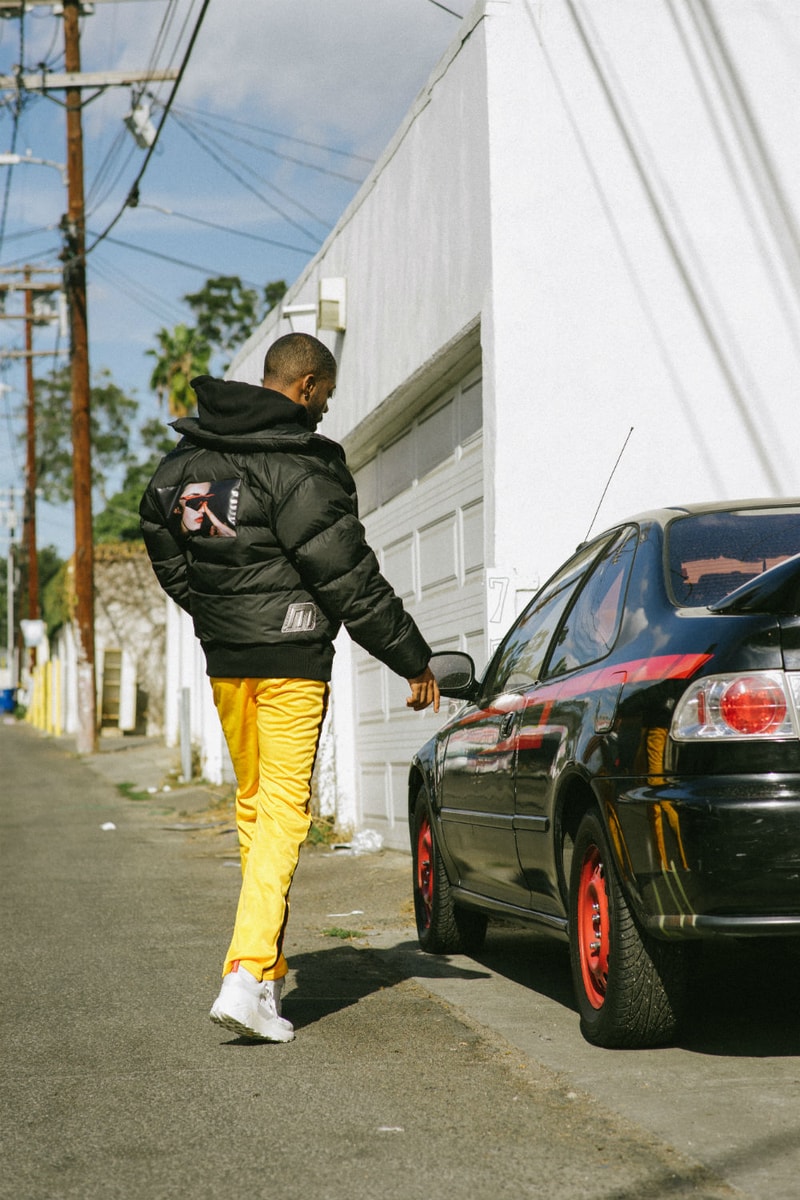 7 of 9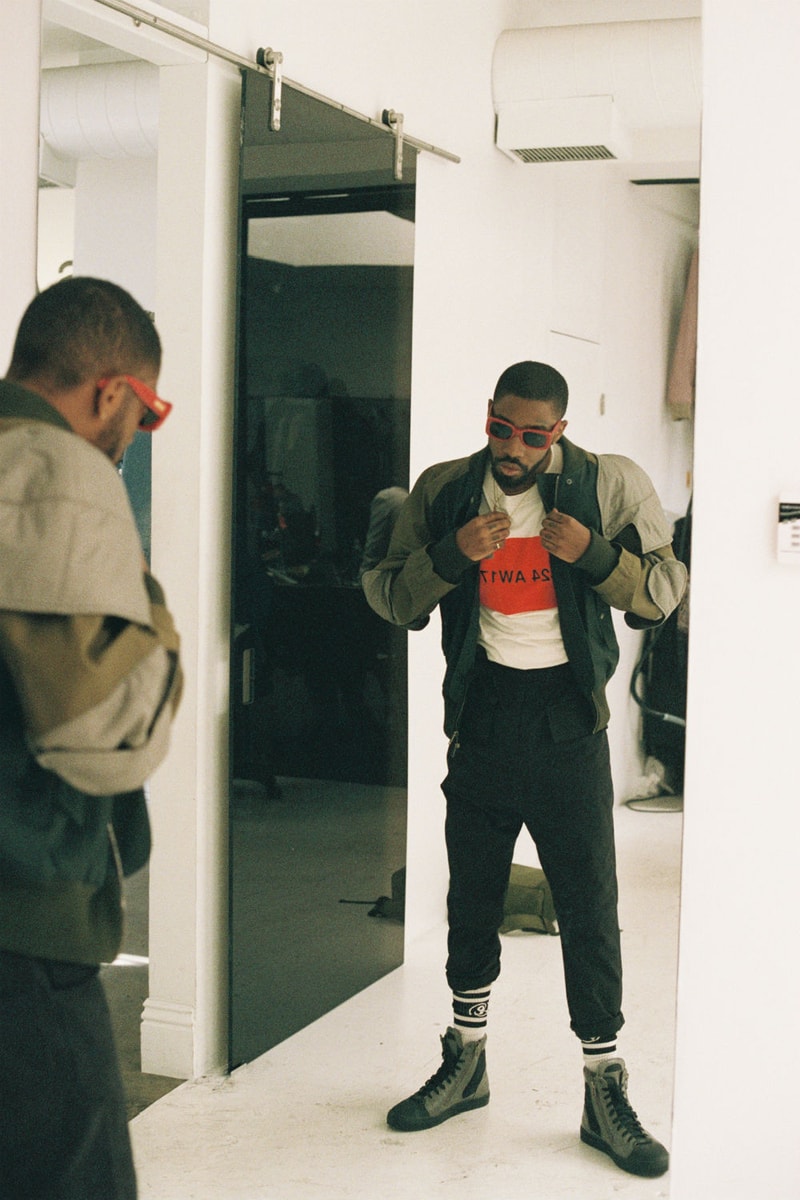 8 of 9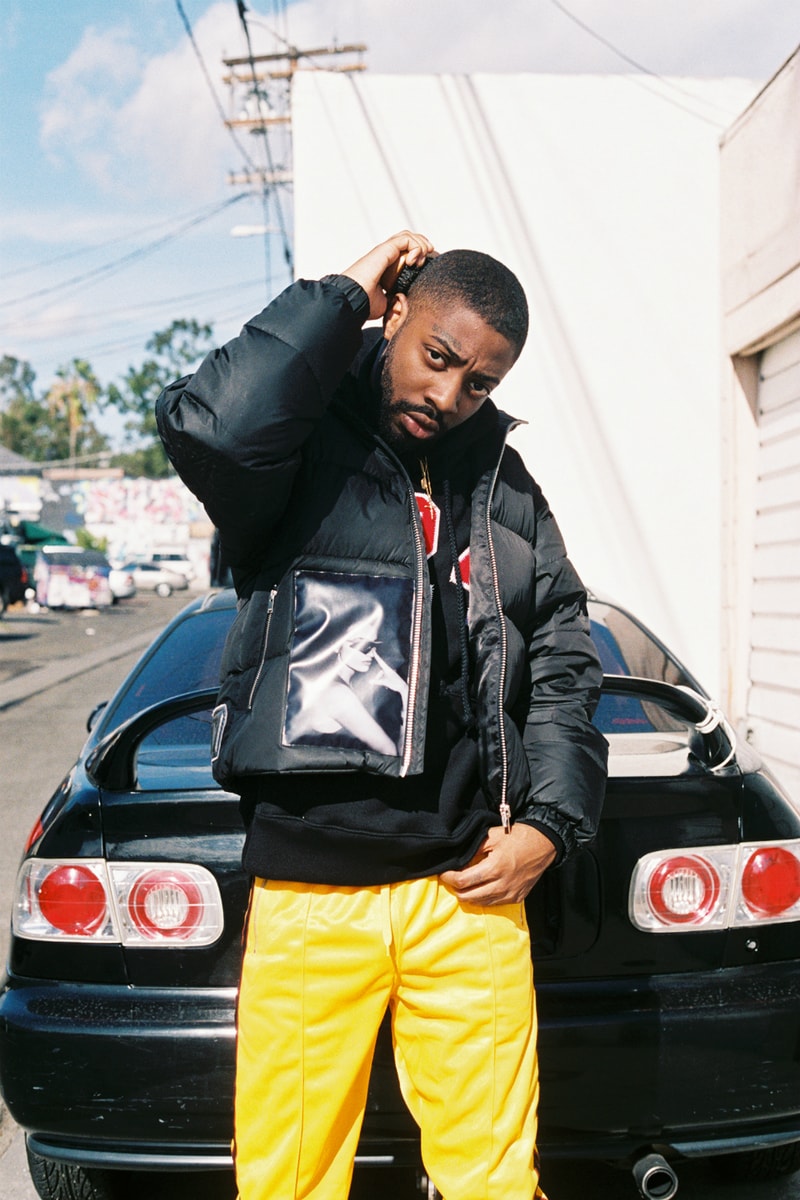 9 of 9
Brent Faiyaz has emerged as one of the premier rising acts within the rejuvenated R&B scene, and has no plans of slowing down. Rather, his story underneath the spotlight is in its early acts as a young, hungry and independent composer, dually exploring his artistry within a burgeoning movement dubbed "Sonder" — a concept we will touch on below — and as an entity separate from the collective.
Soft spoken and relatively reserved, Brent has successfully garnered a cult following by way of narrative-driven music projects that feature ambitious, era-spanning production, courtesy of his partners Dpat and Atu, coupled with his distinct voice – a soothing mix of tempered fervor and underlying vulnerability. The close relationship that exists between production and Brent's vocal cunningness can be likened to oil and water: his sound, delivery and cadence simply glides over the track's engineered base. A prime example of this combination at work is Brent's fan-favorite hook on the Grammy-nominated single "Crew."
This past October, Brent released his debut album Sonder Son under his label imprint Lost Kids, followed by a tour announcement that will take his unfolding story across the nation and overseas. There remains an integral aspect of Brent's identity, which is certainly the most visible. Sonder, "the realization that every individual passerby has a life just as vivid and complex as your own," serves as the engine not just charging Brent's approach to his craft, but also life. This may be the bond that connects Brent with his audience, and is the core of the interview's accompanying shoot.
Read our conversation with Brent below and scroll through the gallery for shoot outtakes.
The word, "sonder" is not in the dictionary – if you were writing the 2018 Merriam Webster edition, how would you define "sonder?"
Listen, sonder could've been any word. It's not the word, but the meaning behind it. It was honestly just something that I read and it held a place with me, so I tatted it on my face. Sonder is "the realization that every individual passerby has a life just as vivid and complex as your own." After I got this tattoo, my life pretty much fell into place. We named the band after it because of our inability to come up with anything else, but it worked. The fact it means so much to so many people is a testament to the message it exemplifies. I have fans showing me their Sonder tattoos telling me what my music has gotten them through, explaining to me how my music keeps them calm after breakdowns and suicide attempts. Sonder has grown to become a real thing, more than just a word — it's about connecting. Being able to walk in another person's shoes, and see life through their perspective. That's what this is about.
The concept of realizing all of us are going through our separate complexities in life opens up the creative luxury to tell other's stories, not just your own – is this an avenue you may be exploring in your future work?
It's in everything I do. I feel like at first glance my persona immediately aims people towards the idea that my music is one-sided, or they confuse my lyrics and message as being self-revolving because it's about my personal experiences. But a great deal of my music is written from the perspective of other people. I wanna make this very clear with the new music I put out.
Sonder Son is an open diary of your life experiences thus far – what's the most personal track and the story behind it?
"Fast Life Bluez." There's a lot to my life that people don't know. I don't have any children, but an urgency hit my soul and told me that record needed to happen. In case I don't live long enough to see my kid grow up, I want her to know that I'm always there. That I love you, and that this wasn't by choice, but I'll always be watching. Close your eyes and think of me.
How have you matured as an artist, writing and producing for yourself vs. working in a group dynamic?
Working with Sonder and even before Sonder – when I only worked with Paperboyfabe, Pablo Dylan and Loshendrix – I shifted my focus on my pen. I didn't really know how to write my ideas out this well before having producers that allowed me to make lyrics my main focus. That's still my main focus. I don't care about missing notes or having the most complex production. That's corny, picky music-nerd shit. Like, I don't worry about the drum-kit on this record or the synth on that record. 100 years from now lyrics are what keeps songs alive. Not a kick or snare. People kill me with that shit. Assuming that because I sing, I really give a fuck how I sound. I'm all about how shit feels and the message it promotes.
I don't care about missing notes or having the most complex production. That's corny, picky music-nerd shit. [...] 100 years from now lyrics are what keeps songs alive. Not a kick or snare.
Will fans ever hear the "full version" of "Crew" (featuring first verse)?
Hahaha, nah, it's way too late for all that.
Could you give readers a snapshot of growing up in the DMV and how DMV culture has shaped your artistry?
I was born in Baltimore, but I'm from Columbia, Maryland. I think "DMV" is a really wide term because different counties have their own way of doing things. I didn't spend much time outside of Howard County when I was young. People in Maryland typically don't make the 30-minute drive outside of their particular region. That's uncharted territory. Maryland sticks to their own and keep it moving. I apply this less to my everyday life these days and more to my career and music. Keep shit in-house. Keep it exclusive.
From a style perspective, what was teenage Brent into (how many Nike Foamposites did you own), and how has your style shifted over the years?
Never owned a pair of foams – not for me hahaha – but I was voted best-dressed in high school. Me and the homies were heavy into streetwear and being first on shit. That's really how Lost Kids got started. We would walk through my high school and they was like "what brand is that?" Fast forward to 2017 and everybody wearing it. I took pride in that because I wasn't doing music yet. I went to school to get fly, get girls and leave… 'til I just stopped going most of the time. DMV fashion would irritate me because it was too uniform. I was like "why the fuck is there 400 cats in this school and all y'all got the same shoes and jacket on?" To this day, I don't really fuck with a lot of the shit everyone tries to do. I'd rather keep it rugged than come off "cute" or follow the trend. I'm not out here trying to be a pretty boy. That's weird.
Circling back to "sonder," what is the message you want listeners to come away with after listening to your debut project?
I want people to look at themselves more and see the person they want to be. I'm not famous, or a celebrity, or an artist inciting a call to arms or anything like that. I'm a person just like anyone else that has a job to do and I want to inspire people to chase whatever it is they're after.
My goal is to promote originality, so I'm not going force my personal ideologies or philosophies onto someone else for the sake of promoting my album. This is more important than that. I've worked with kids for a long time. Elementary, middle school, high school age through mentorships and youth camps. A lot of them are scared to be leaders. We all go through it. Everybody wants to be the shooter or the goon, or the homie. Be like everyone else. Very few of these young cats grow up wanting to be a boss and call shots on their own. It's intimidating because that confidence isn't there for most of them. I want to end that shit. This Sonder and this Lost Kids shit is true. It's what I've been loyal to since its inception, and it'll still be here long after I'm gone.
My goal is to promote originality, so I'm not going force my personal ideologies or philosophies onto someone else for the sake of promoting my album. This is more important than that. 
DC's hip-hop scene is rooted in a "crab in the barrel" artist mentality. Musicians view each other as competition, and are not too keen on collaborating. I think one of the key underlying layers to "Crew's" success is the fact that it is a DMV music collaboration, which is unheard of outside of "go-go." What has your experience been like moving in the DMV music community, and is there a particular DMV artist you want to collab with?
I got such a love for where I'm from. It comes with a lot, but I'm fortunate to be the one that made it. I want to change the way music is approached out there. I want to display this lifestyle correctly. I take pride in that and the fact I'm good in any hood based off a lot of things that aren't music-related. I didn't network within the DMV music community very much at all. I didn't go to events, meet people, hit DJs, listen to go-go, or any of that. We don't do that in Columbia. We drive around late and smoke weed, and post up 9 or 10 deep outside of a corner store or at somebody's house. If you made music, you had to keep that shit low-key and push it somewhere else. That's what Howard County is. I moved to Charlotte when I was 17, then LA at 19. LA is where I grinded. That's where I did sessions, built relationships, and really learned how to do this. I got popping out here and it got to my hometown after. "Crew" is a DMV record, but it was recorded in LA.
Whether it's a person, publication, outlet etc., where/who do you go to for creative inspiration?
My life in general can inspire some crazy stories. I go from high-end shoots in LA, to rooftops in NY, to back-road trap houses in a three-day span. Not to mention, this ongoing SNL skit we got going on in Washington, and a mass shooting three times a month? I mean a brother can look at the news for an hour and then have an album. This world is insane. Sometimes I really think a missile is gonna fly through my window, or my plane's gonna crash this day. Or, one night somebody's gonna catch me in Hollywood and blow my fuckin' brains out.
But I feel like if I want to keep it the most true, I look at where I came from. My family, my friends, my mother and my father. I learn a lot from a lot of people. And creatively, I can pull from any situation, but I think my family knows me better than anyone. I'm proud to say that because it wasn't always like this.