Bono Emphasizes the Importance of Using Rock & Roll as an Outlet for Rage
The singer also remarks on why hip-hop is flourishing.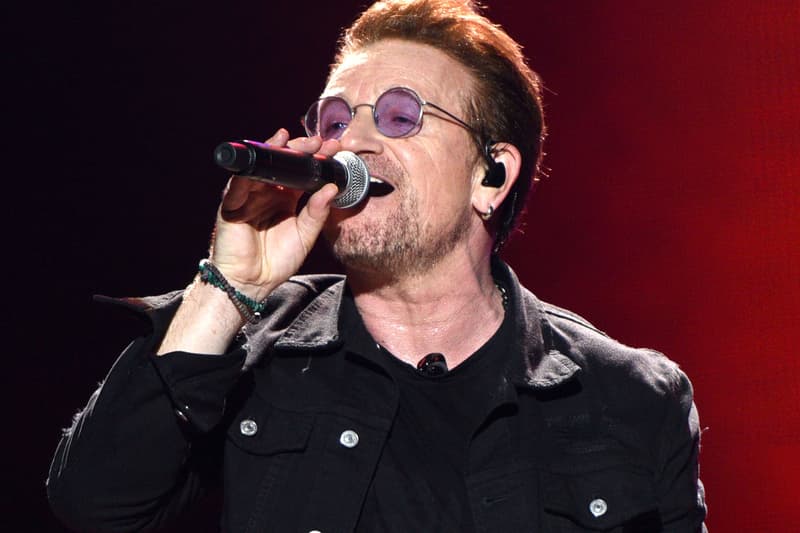 Bono, U2's frontman, sat down with RollingStone and discussed a number of topics ranging from his near-fatal bike accident in 2014, mortality and the group's latest album Songs of Experience. The Dublin, Ireland superstar also touched on how dominant younger artists—in particular hip-hop and pop acts—have been on the Top 40 of the Billboard Hot 100 chart. He pointed to the shift within music to streaming and the industry adopting an ad-based model philosophy.
When asked about rock & roll and the state of the genre, he points out how today's music has "gotten very girly." He continues on to say that there have been some good results because of that musical shift but elaborates that it's also one of the reasons why rock & roll isn't thriving like it was in the past and why hip-hop has been flourishing.
"I think music has gotten very girly," Bono says. "And there are some good things about that, but hip-hop is the only place for young male anger at the moment – and that's not good. When I was 16, I had a lot of anger in me. You need to find a place for it and for guitars, whether it is with a drum machine – I don't care."
He adds, "The moment something becomes preserved, it is fucking over. You might as well put it in formaldehyde. In the end, what is rock & roll? Rage is at the heart of it. Some great rock & roll tends to have that, which is why the Who were such a great band. Or Pearl Jam. Eddie has that rage."
Bono's choice of wording — particularly concerning his "girly" comment — is raising eyebrows within the music sphere, but others can argue it may have been taken out of context. Nevertheless, the interview has caused an uproar of commentary on social media outlets.