Union LA x Air Jordan 1 Secret Event Had the Sneaker Encased in Ice
Chris Gibbs brought out the sneaker community for the IRL drop.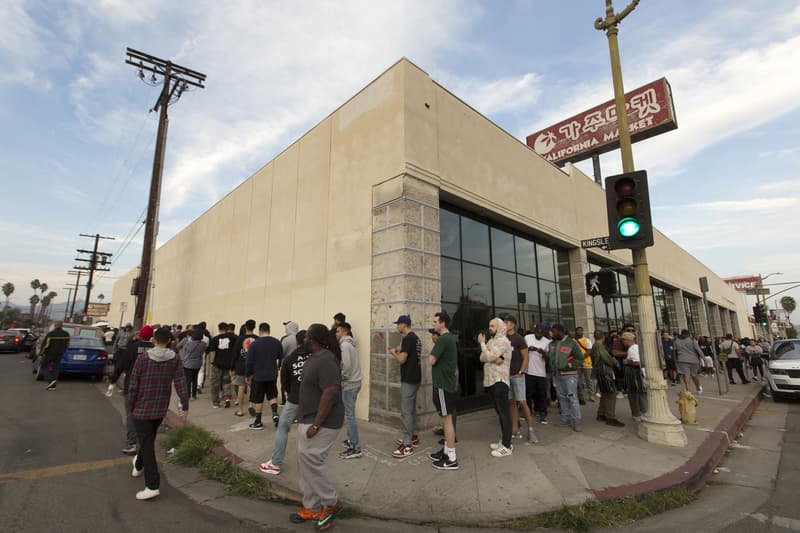 1 of 25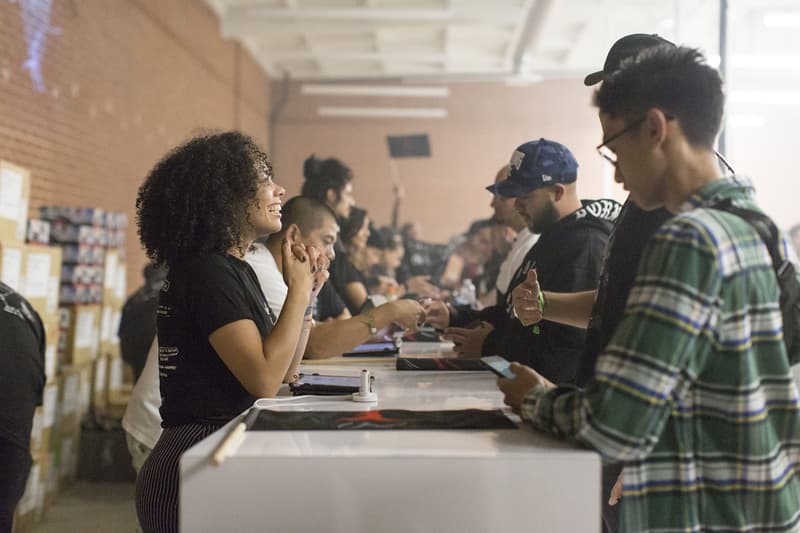 2 of 25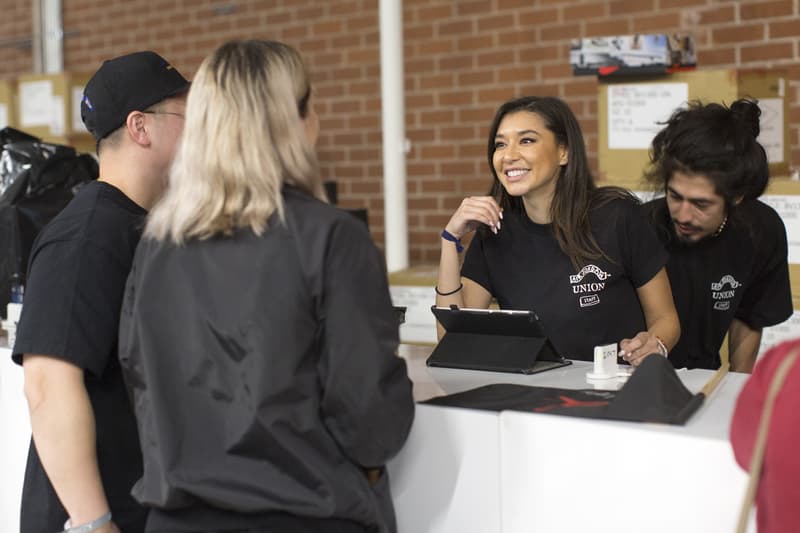 3 of 25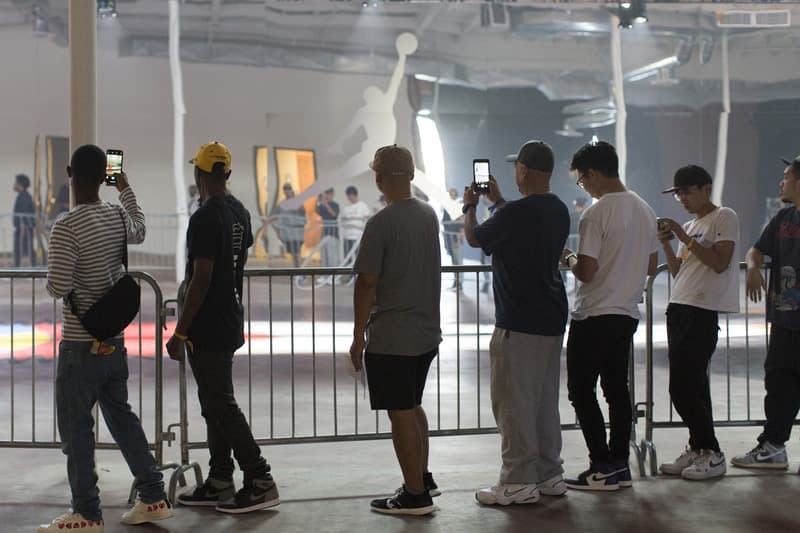 4 of 25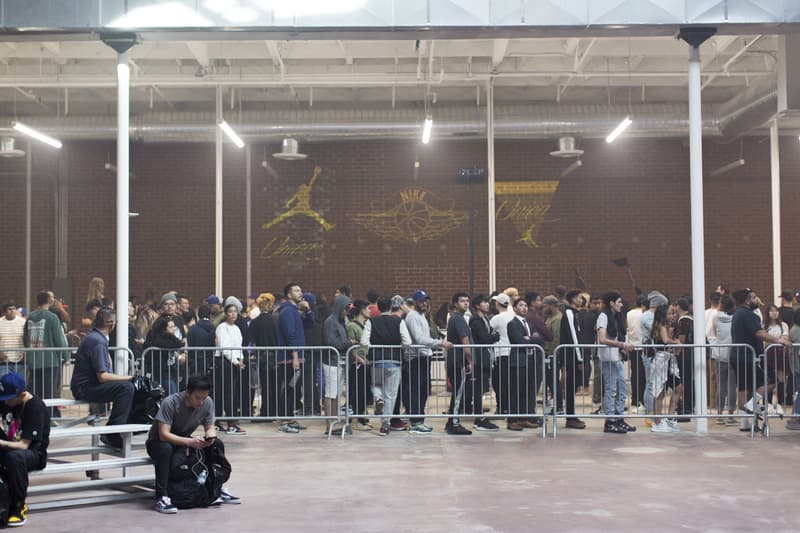 5 of 25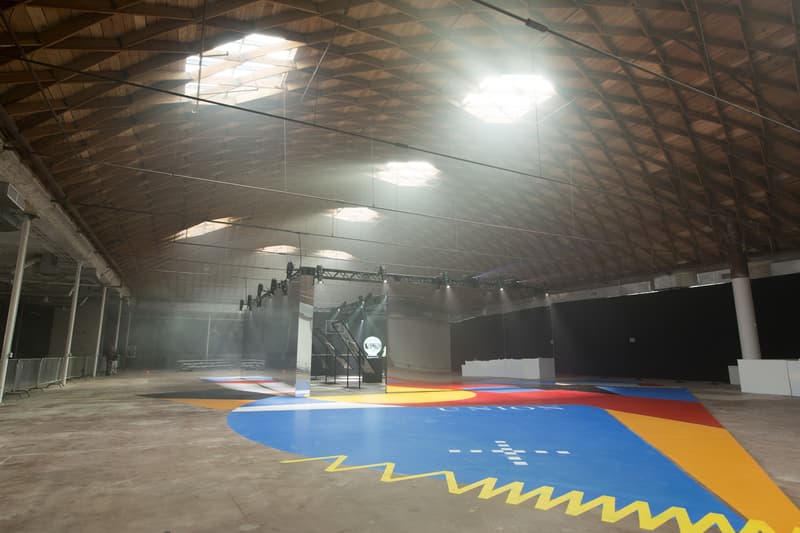 6 of 25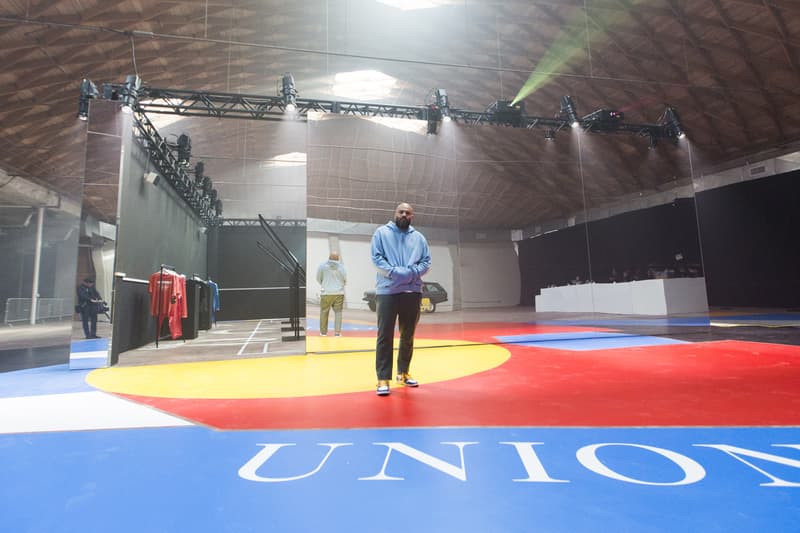 7 of 25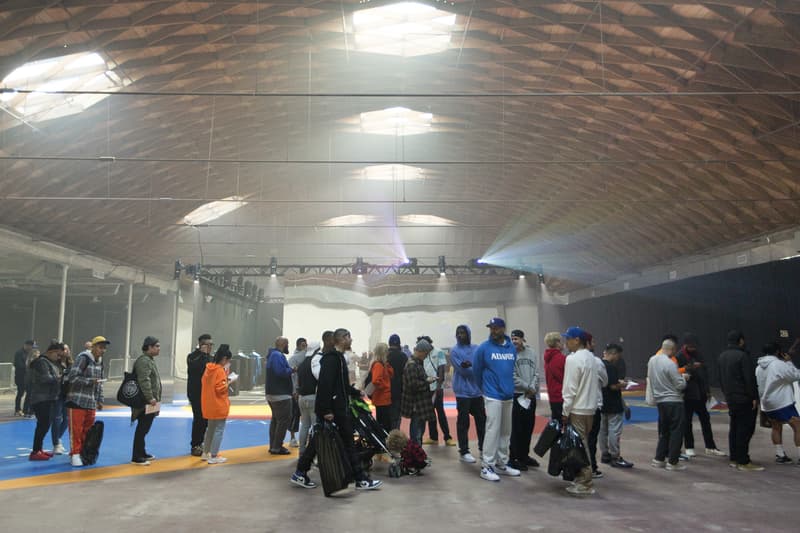 8 of 25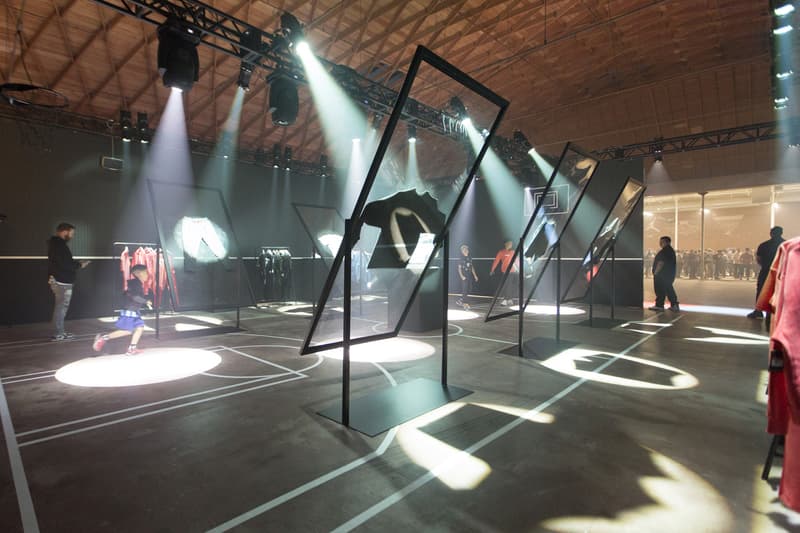 9 of 25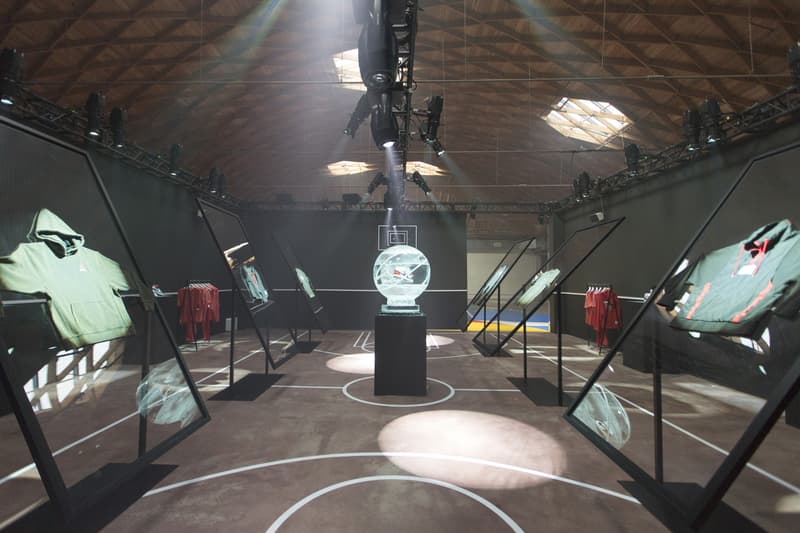 10 of 25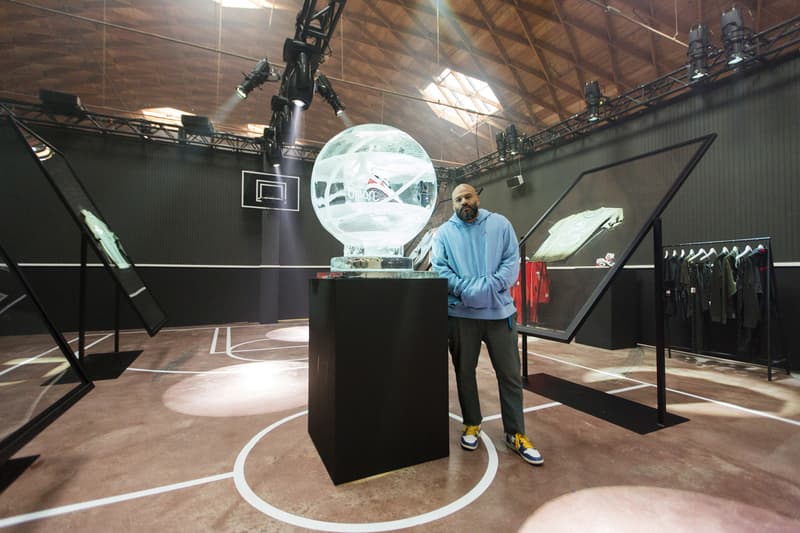 11 of 25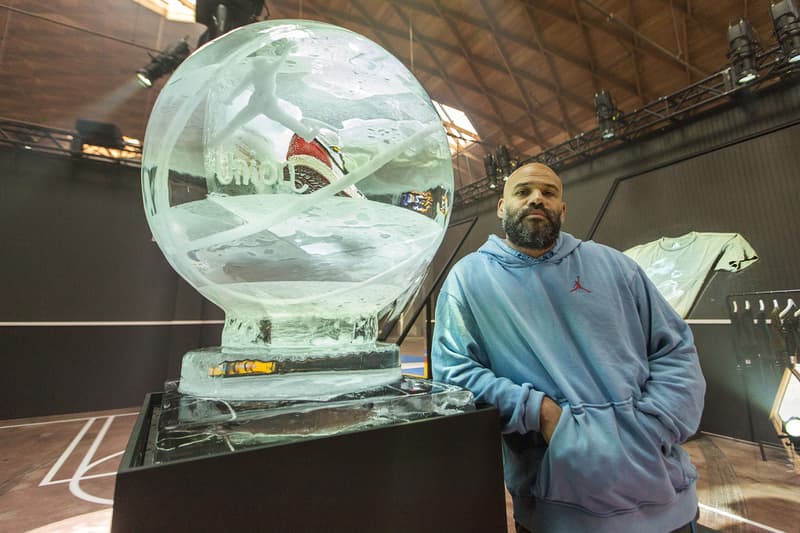 12 of 25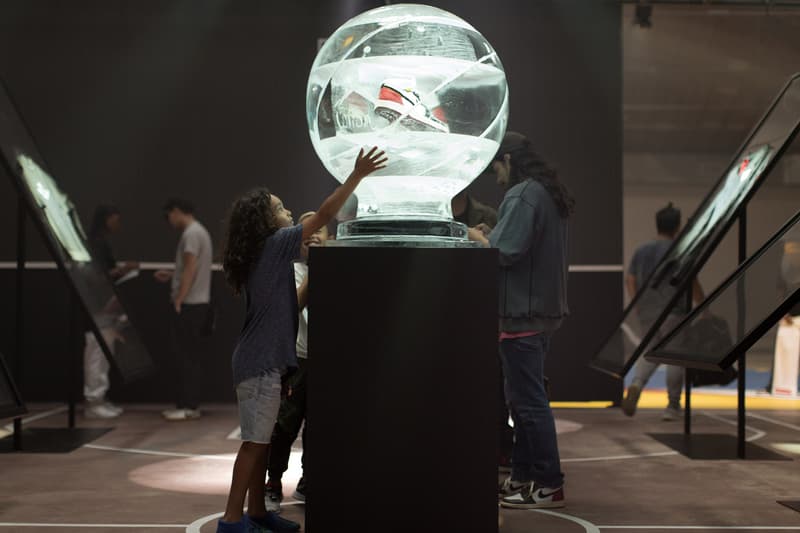 13 of 25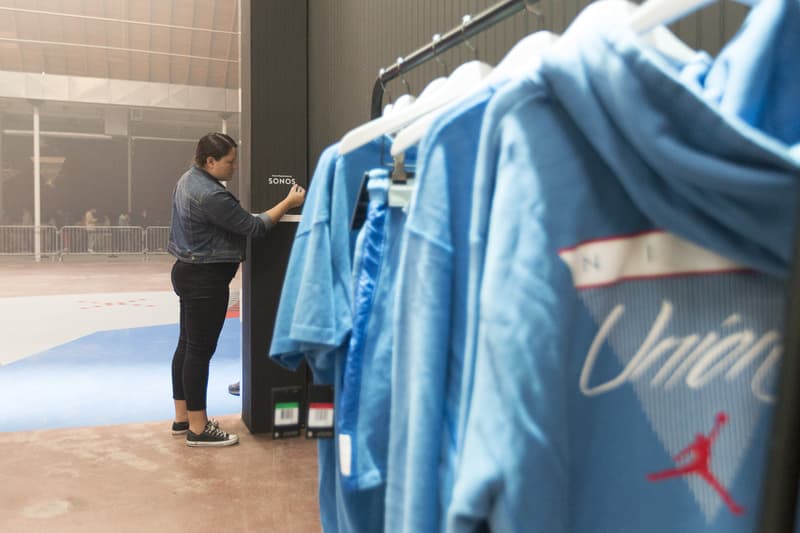 14 of 25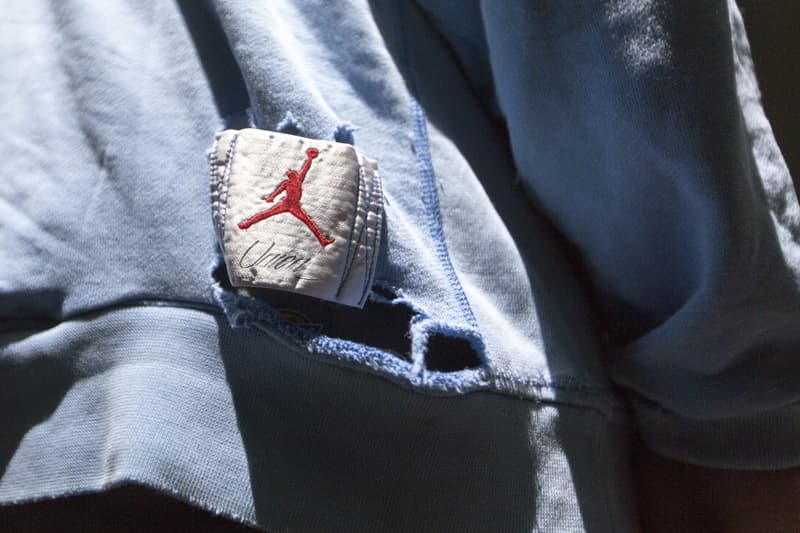 15 of 25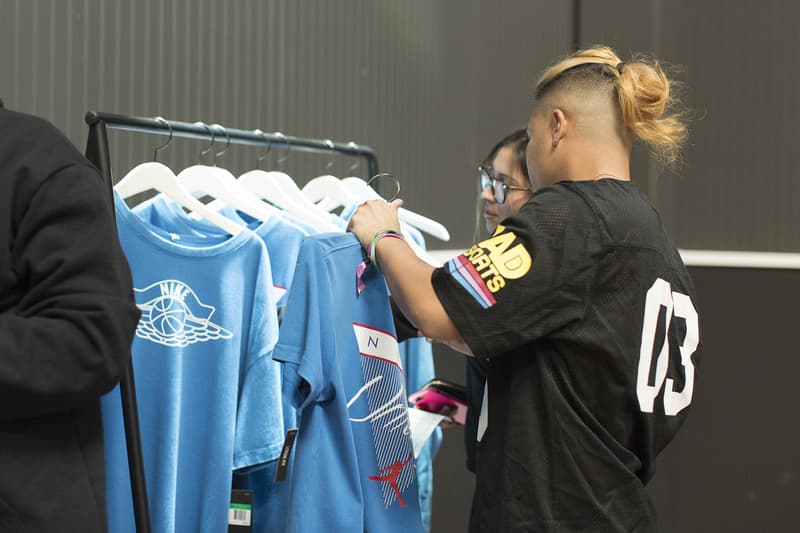 16 of 25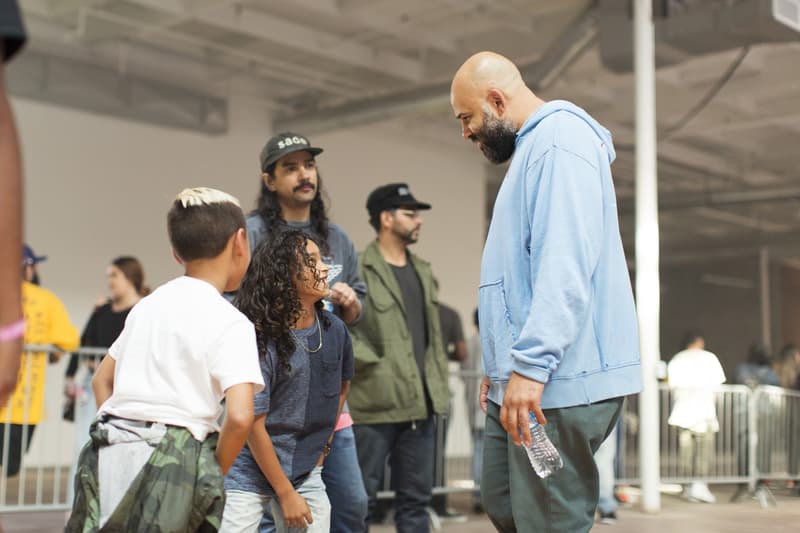 17 of 25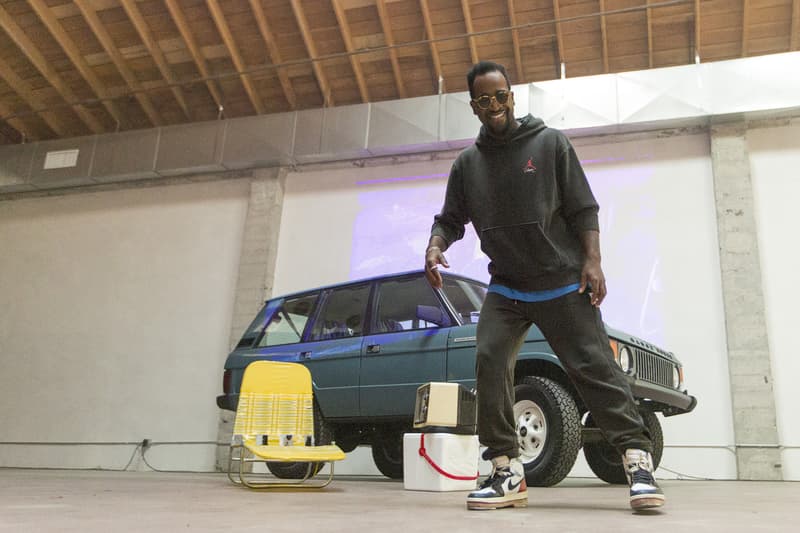 18 of 25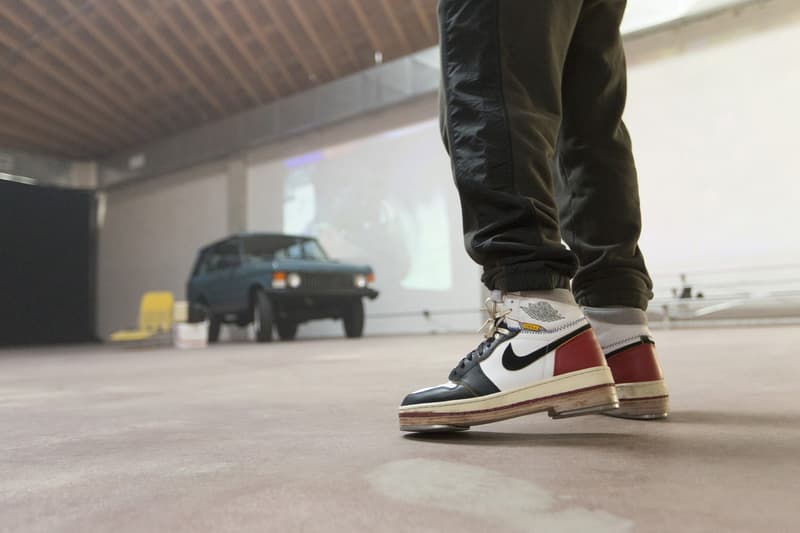 19 of 25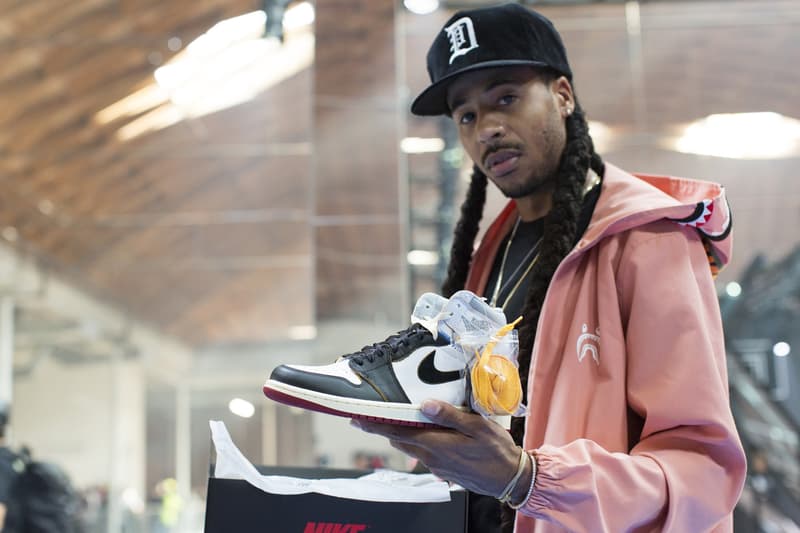 20 of 25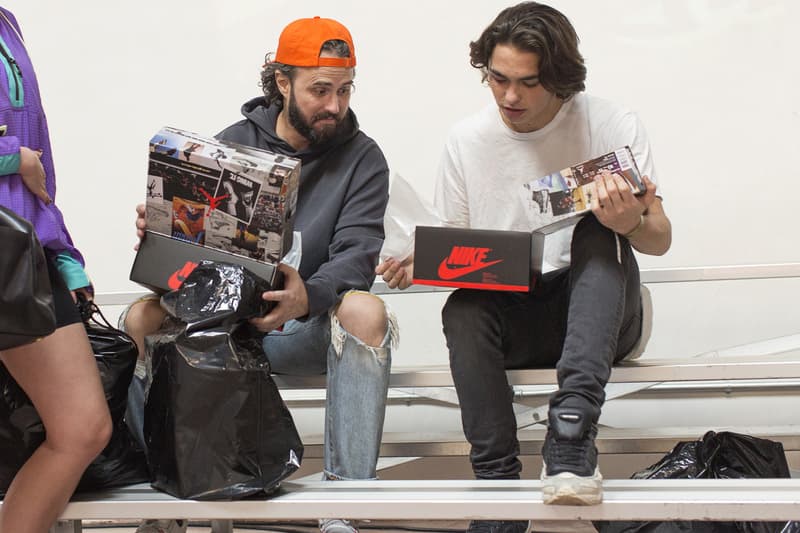 21 of 25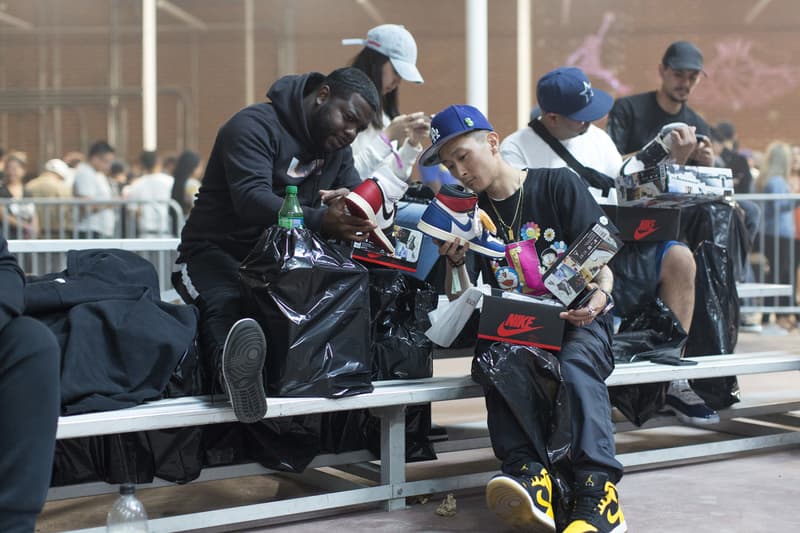 22 of 25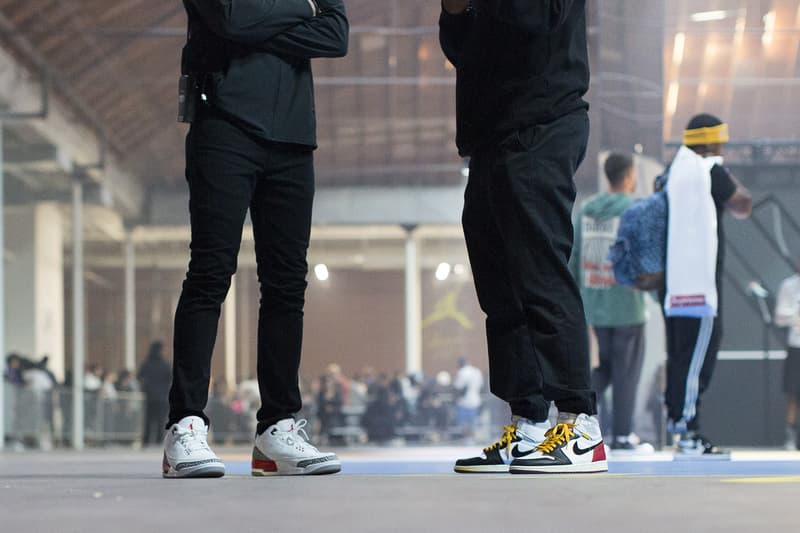 23 of 25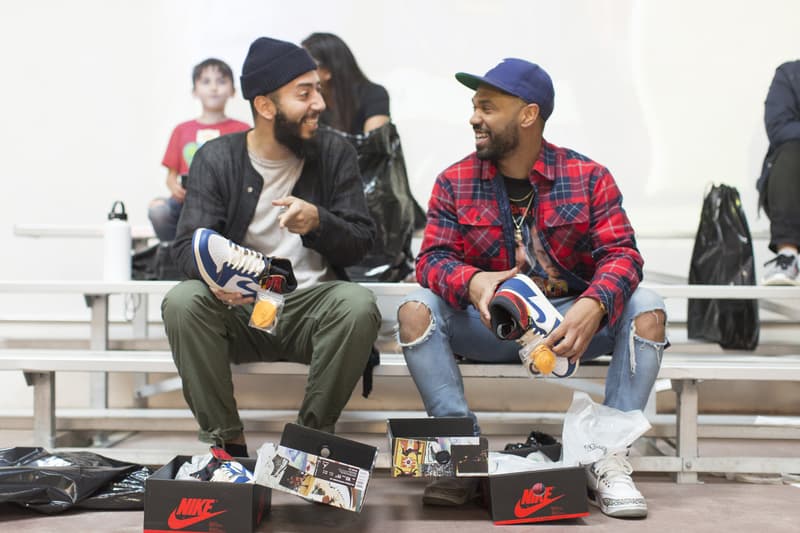 24 of 25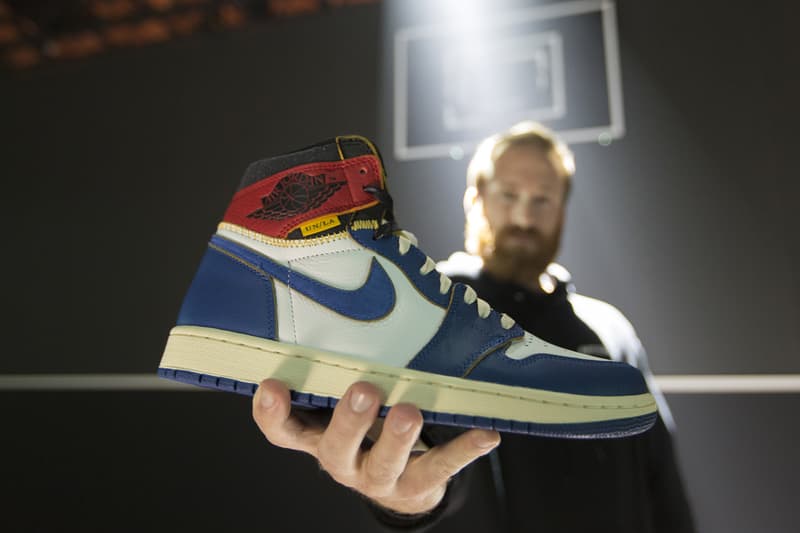 25 of 25
The Union LA x Air Jordan 1 sneaker finally dropped this weekend and to coincide with the release was an IRL official event held in Los Angeles. The secret location was a giant warehouse situated in the city's Korea town section – the place looked more like a mini-convention rather than your usual "at retail store" pick up which most had anticipated. Instead, lucky raffle winners who entered Union LA's drawing were instructed to go to the secret drop where inevitably fans still had to line up to pick up their kicks.
Union LA owner Chris Gibbs was also on site to greet fans and the community, and to present some of the installations for the event. There was the Union LA x Air Jordan 1 encased in ice, the official apparel propped on frame-like contraptions and a colorful floor mosaic artwork that gave the space an added wow-factor.
All-in-all, it looked like the event was a success as winners got their pairs in proper order, avoiding the usual chaos that usually comes with a release of this magnitude. Additionally, attendees also had the chance to come together to actually interact with other sneaker fans in the community. As for the online release where some consumers failed to secure a pair because they were called out to be bots by the Nike website, well that's another story of its own.
In other sneaker news, check out these new NASA-inspired kicks.