NASA & Mercer Amsterdam Unveil Apollo 17-Inspired "Night Mission" Sneakers
The pairing's original collab is now available in black.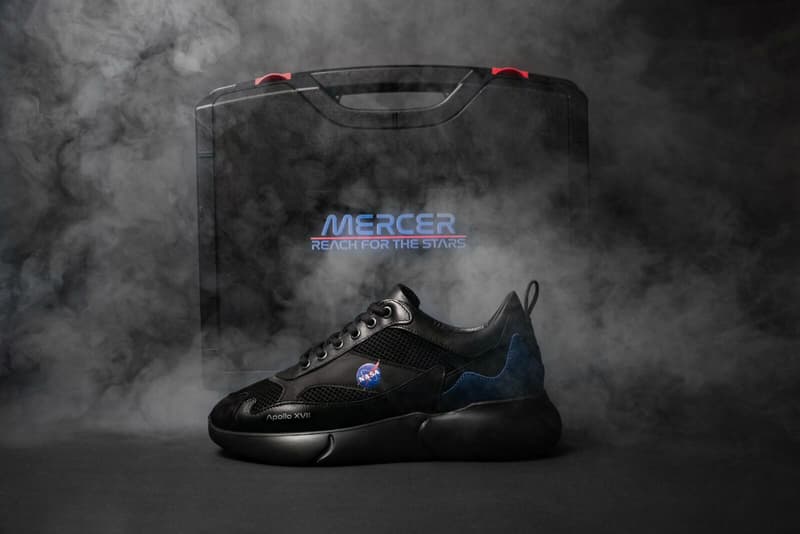 1 of 6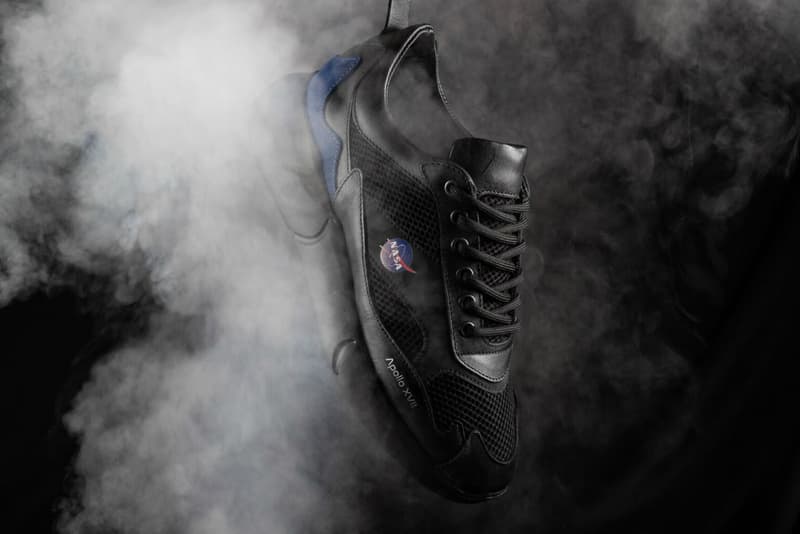 2 of 6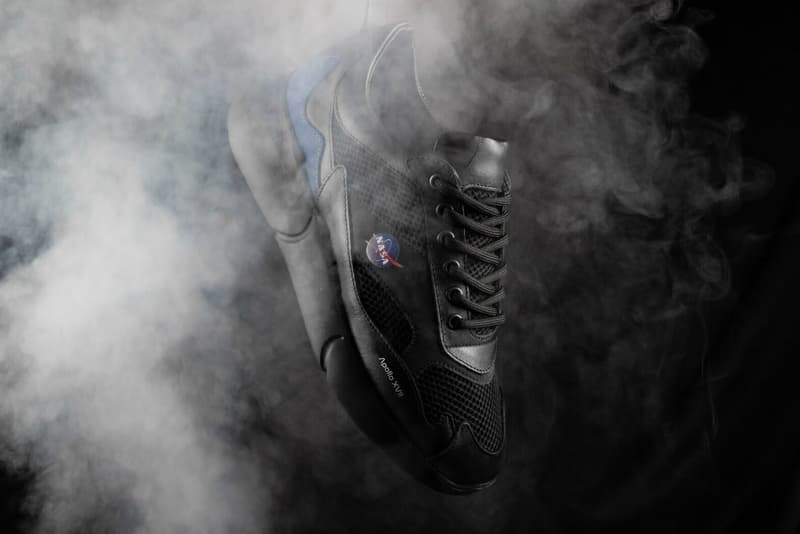 3 of 6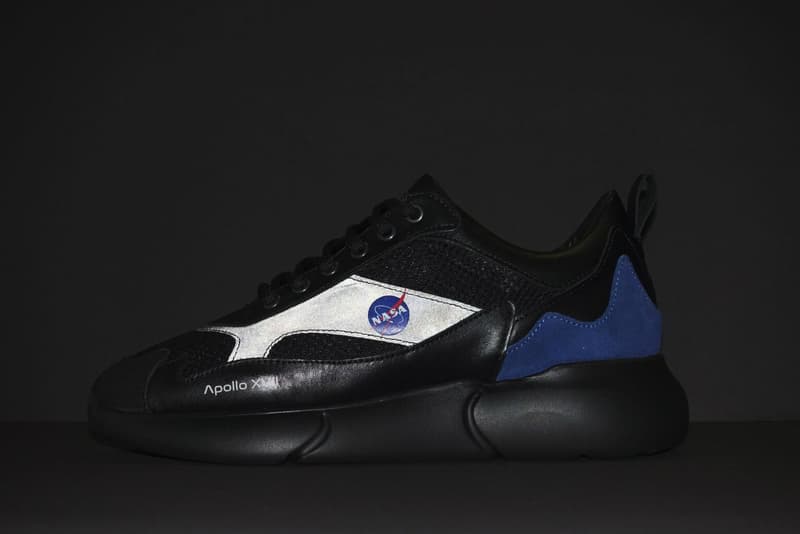 4 of 6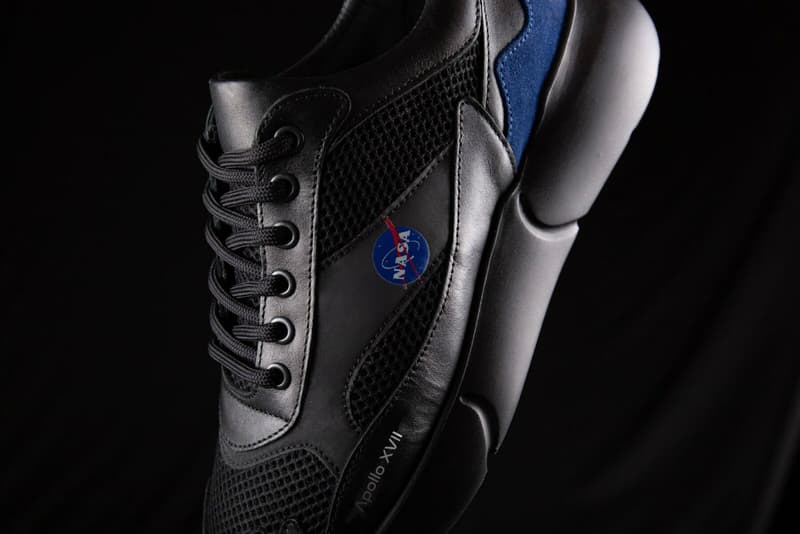 5 of 6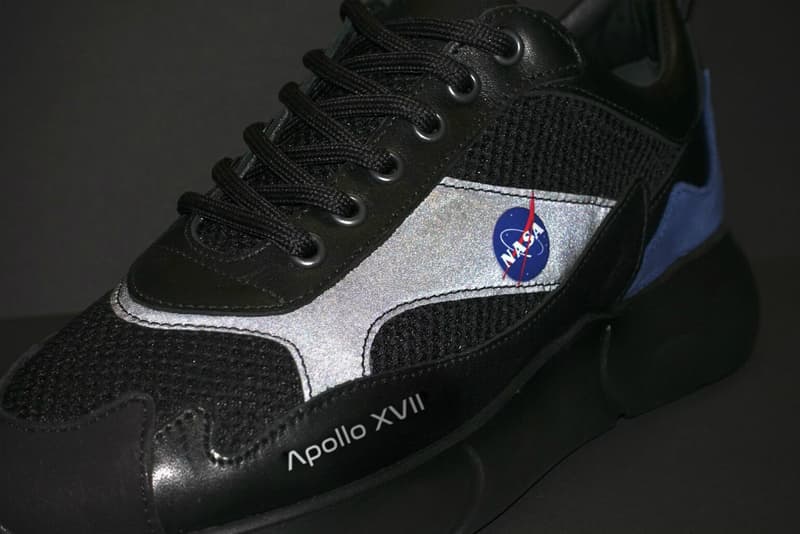 6 of 6
This past summer, Mercer Amsterdam teamed up with NASA for an ultra-limited run of Apollo 11-inspired sneakers. That pairing's debut offering was originally available in a mostly-white and -grey blend, and was billed as a "once in a lifetime collaboration." Now, continuing their partnership, NASA and Mercer Amsterdam have reconnected for a darker-toned take on their initial silhouette.
Dubbed the W3RD 2.0 "Night Mission," Mercer and NASA's latest sneaker is notable for its sleek, primarily black tone; it also features blue NASA branding on the side and a silver "APOLLO XVII" engraving. Thanks to the special black 3M detailing on the exterior, it also lights up in the dark. The shoe takes its inspirational cues from the Apollo 17, the final Apollo mission.
"As the first ever manned rocket launch at night, NASA's Apollo 17 had to overcome all the challenges and inhibitions of a nocturnal mission. This was all or nothing," reads an official press statement from Mercer.
You can take a look at Mercer Amsterdam and NASA's new W3RD 2.0 "Night Mission" sneaker above. The shoe will retail for around $285 USD, and is scheduled to see release via the official Mercer Amsterdam website on December 14. The first 5 customers will also receive an Apollo 17-inspired "MERCER REACH FOR THE STARS" carrying case.
For more, check out the recent NASA and Vans collaboration.