Russo Brothers Almost Put Marvel's Netflix Heroes in 'Avengers: Infinity War'
Scheduling conflicts played a part.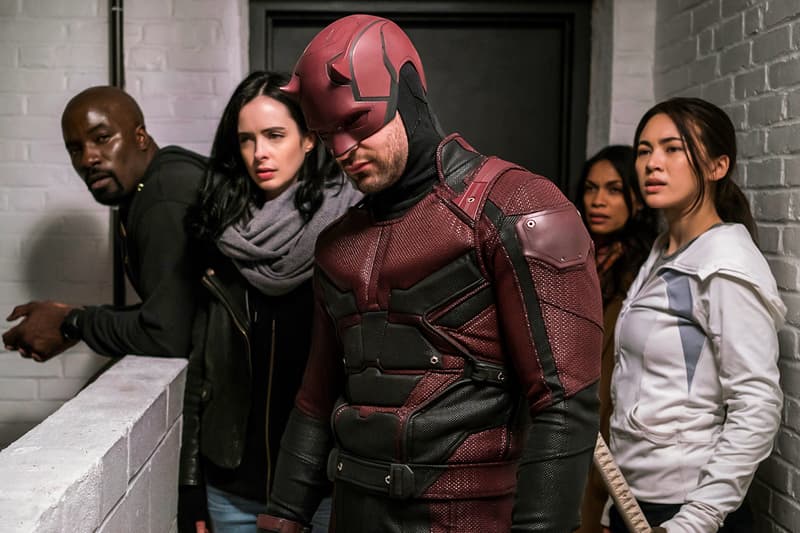 The heavily casted Avengers: Infinity War almost had more characters slated to arrive, with directors Anthony and Joe Russo recently revealing they considered having Marvel's Netflix heroes appear at some point in the film.
Following a screening of the film with Collider, The Russo Brothers held a Q&A where they were asked if they at least considered putting characters like Daredevil and Luke Cage in the third Avengers film, where they said it was too complicated to correlate the story between other Marvel films in production as well as schedule actors while the TV shows in production. The report comes via a Slashfilm editor in attendance.
They decided the best way to tell the story was to keep it strictly within the MCU. There was also the ending of Infinity War to consider and how the end of the film could impact over a year's worth of storylines within the shows. And since it appears the Marvel Netflix shows are hanging by a thread what with the cancellations of Iron Fist and Luke Cage, it's possible Marvel Studios is saving these crossovers for their superhero shows on the upcoming Disney+ service.
Excited to see #InfinityWar again tonight, this time with @Russo_Brothers Q&A pic.twitter.com/LaYSHG5Rcg

— Peter Sciretta (@slashfilm) November 29, 2018
They talked about involving the Netflix Marvel characters in Infinity War, but they say it was too complicated to correlate story between not only the other marvel films in production but also the tv productions. They decided the best way to tell the story was to keep it MCU.

— Peter Sciretta (@slashfilm) November 29, 2018