NBA Signs Real-Time Data Deal for In-Game Betting
Alongside Genius Sports and Sportsradar.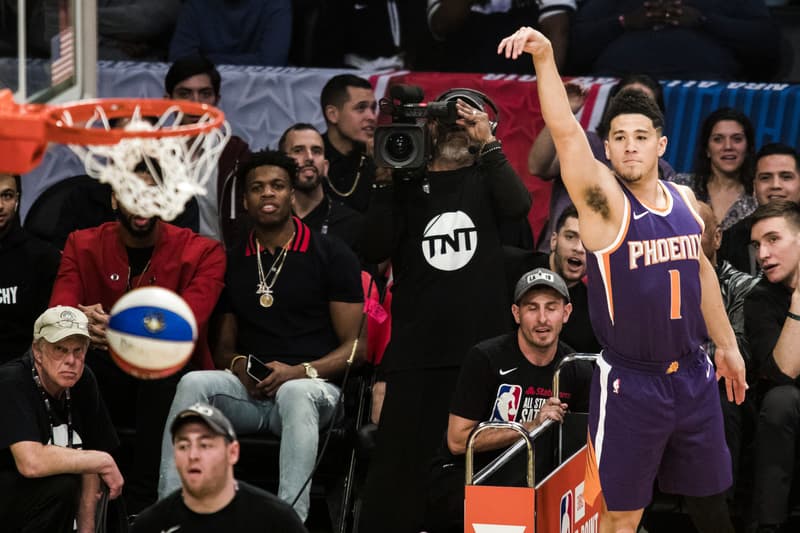 The NBA has joined forces with Genius Sports and Sportsradar to release the fastest and most accurate NBA betting data to bookmakers across the country for in-game bets. Although the two firms have worked with the NBA before, the partnership between the three isn't exclusive.
According to NBA vice president of fantasy and gaming, Scott Kaufman-Ross, "That's the unique part of this deal, that it's not exclusive—and that's different from what's done with many other leagues around the world." According to bookmakers in the UK, more bets happen during matches/games than before it, with FanDuel recently saying in-game bets make up roughly 40 percent of what's wagered in its sportsbook.
The plan is to take the NBA's data and utilize it for sellable bets, akin to Super Bowl prop bets for its sportsbooks. NBA commissioner Adam Silver called the move a way to ensure fans will have access to reliable numbers in legal gambling settings.
"If you gave many sportsbook operators some raw data from an NBA game, they wouldn't really know what to do with it because they don't have the technology, or the resources or the expertise," said Genius Sports' Jack Davison. "That's what they get in working with us. We're adding a whole product layer that turns real-time data into an in-game product."
In other sports news, Kyrie Irving gave thanks to his pops in a new Nike commercial.