Michael B. Jordan Talks 'Creed II,' Nike Collaboration and Getting Knocked Out For Stallone
With 'Creed II' hitting theaters next week, MBJ opens up about his career on and off of the silver screen.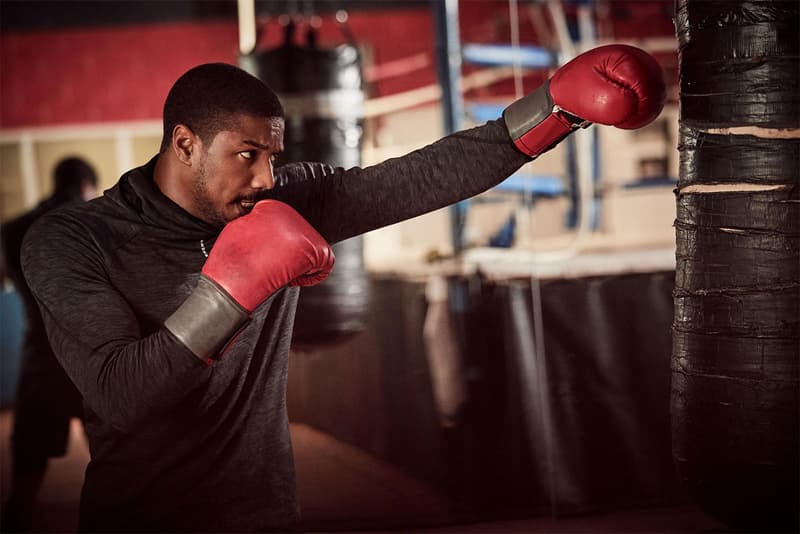 1 of 3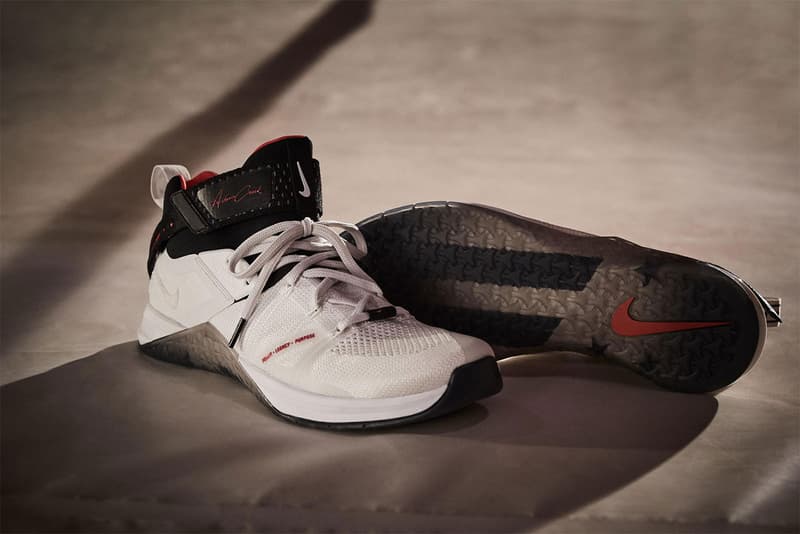 2 of 3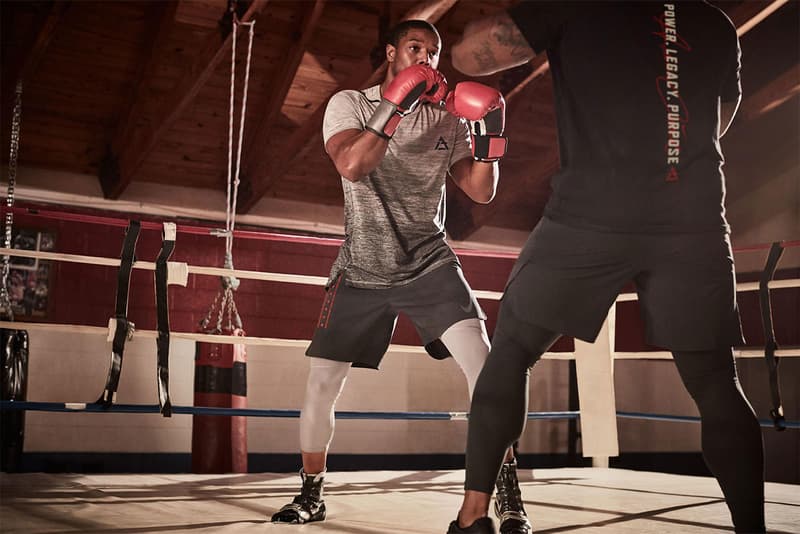 3 of 3
In 2015's Creed, the seventh installment in the classic Rocky franchise, Michael B. Jordan's Adonis Creed teamed up with Sylvester Stallone's Rocky Balboa to take over the sport of boxing, with his late fictional father, Apollo, inspiring him along the way. The film was praised by fans and pundits alike, bankrolling $175 million USD worldwide and earning a number of awards, including an Oscar nomination for best supporting actor. A few months later, MBJ and Stallone announced a sequel was in the works, this time with famed foe Dolph Lundgren reprising his role as Ivan Drago.
Ahead of Creed II's anticipated November 21 release, we sat down with Michael B. Jordan to talk about his rigorous training preparations and how it differed from Black Panther. We also discussed his Adonis Creed-inspired collection with Nike, Ryan Coogler's influence on the film world, and the importance of fashion in film. Jordan also reminisces on getting knocked out while filming the first Creed. Check it out below.
With just a week before the release of Creed II, how are you feeling?
It feels amazing, man, something that I've been looking forward to for a really long time. It's the first time I came back in and did the sequel for anything. So the fact that I can build on the characters and relationships that we created and started off with in Creed, and bring them over to the mix and elevate it as much as we can…Creed II, it was something that I was really looking forward to.
It's pretty apparent that Creed and even Black Panther called for some strict dietary changes and intense workouts. How was it preparing for Creed II?
Creed II was similar in a sense. I didn't have as much time in between projects but this time around it was back to the diet. I got back on my regime of eating four or five times a day, working out three or four times a day, six days a week. Coming off of Black Panther, I already built up my physique a little bit; same kind of shredding and more shredding. Me and my trainer [Corey] really tried hard to make my characters as diverse as possible.
Erik Kilmonger was more of a weapon, more of a soldier. Adonis had to be more like a fighter  but we wanted to make him as big as possible to kind of narrow the gap between myself and Drago.
The Rocky film series is a legendary one; how does it feel to continue that legacy, while creating your own?
It feels good, man. Building my own legacy, creating my own franchise, and having it be able to stand on its own is amazing. For the fans and everybody to fall in love with Adonis and have a new generation of fans growing up that may not be as familiar, that didn't grow up with Rocky, to have their own version of that with Adonis in Creed is extremely important to me. I'm humbled by it. So, it's a very cool feeling.
You've worked with director Ryan Coogler for a number of years now (Creed, Black Panther, Fruitvale Station); what are your thoughts on his impact on the film industry?
Ryan's impact in the film community is amazing. He's really changing storytelling. He's deeply invested into these characters and grounding them, and grounding these movies no matter how fantastical or out of this world they may seem. He makes all of humanity kind of relate to it and have a window in. I think that's a really unique skill. But then also he's broken down barriers and breaking through glass ceilings and stereotypes across the board. I've been fortunate enough to be alongside him every step of the way.
In your own personal experience, what was that "Oh shit, I'm really doing this" moment when you were filming Creed.
The whole thing was honestly. Just the fact that I have a sequel to celebrate. The fact that something that we talked about while we were shooting Fruitvale Station is actually living on today. It's crazy, it could start off as a conversation or an idea. God and everything else kind of made those things actually come to fruition. It's an incredible experience. So I think those, "Oh shit" moments will always continue. It's all been one big "Oh shit" moment.
In a 2016 interview, Sylvester Stallone talked about the "dead man walking scene" in the Rocky franchise, where actors, including yourself, have to get legit knocked out to be welcomed into the family. Can you walk us through that experience and did you have a similar experience while filming Creed II?
[Laughs] Yeah, those moments you can't fake. You can't really half-ass it. If you do, it reads as a miss. You gotta connect in order to get that slow motion shot. So we were trying to do the safe way, the safest way and that's when you just let it out man. You gotta get that initiation to the world of Rocky. You kinda gotta go through to do it.
I'm a competitive person and at the time it was something that I had to deal with. I welcomed it, so that was a cool moment to have immortalized on film. And this time around, Florian [Viktor Drago] – the new guy coming into it – welcomed it as well. He's been looking forward to it. We had several slow motion shots that were in the movie. So yeah, those hits, you really have to take those.
Before I let you go, tell us about your involvement in the Adonis Creed x Nike collection?
The Metcon Flyknit 3 "AC" was incredible. There's a lot of Nike in the film. And the design process, going through all the fine details — me picking a silhouette that we really liked and incorporating all of the little, small things that people will see throughout the movie — is extremely unique and special to me.
You mentioned earlier how Ryan [Coogler] is able to make characters relatable to the audience, what are your thoughts on the importance of fashion and footwear in making these films relatable?
That's very important. We just wanted to be realistic to what different people will really rock today. What's in style and what will be in style is key when we're shooting versus when the movie is actually going to come out. You gotta be ahead of the curve a little bit. It's important when designing to be able to see it. Your vision, the director's [Steven Caple Jr.] vision, my vision, in order to make things iconic and make things last more than a moment. We wanted to have people look back and be like, ",an that was a moment in time," but it's still relevant today. Those are all of the things that we thought about and wanted to bring to the table as far as fashion is concerned, and the collaboration with Nike was definitely one of them.
---
The Adonis Creed x Nike Training collection releases November 15 in-store at Nike The Grove, Nike Las Vegas and Nike SoHo in addition to Nike.com. In related news, you can check out the feature-heavy soundtrack for Creed II.