N.E.R.D. & Andre 3000 Collide for New Single "Rollinem 7's"
One of the biggest collabs of the year.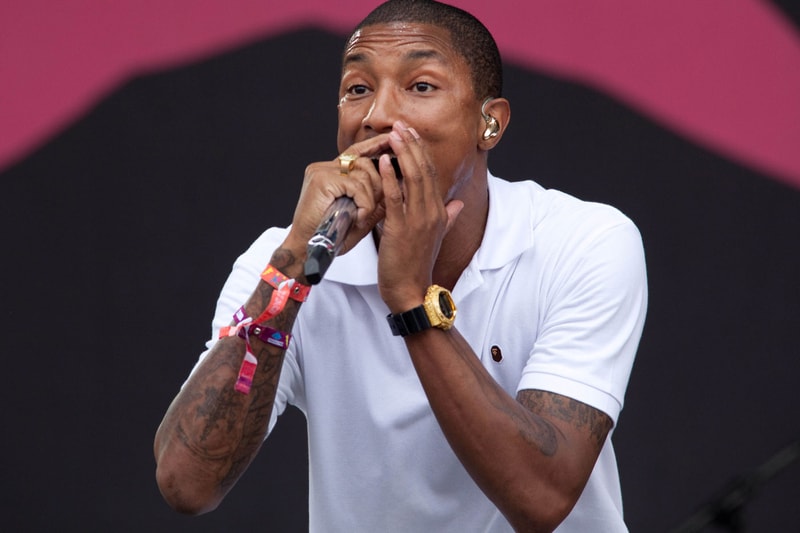 Towards the beginning of the month, N.E.R.D. debuted their very first studio album since 2010's Nothing, No_One Ever Really Dies. Loaded with guest contributions from some of the most high-profile, respected superstars out there, the LP boasts appearances Kendrick Lamar, Andre 3000, Gucci Mane, Rihanna, Future, M.I.A. and others; Kendrick Lamar even received placement on two of the new album's records. Now, on the heels of the release of the project's lead, Rihanna-propelled single "Lemon," another major new single has emerged.
This time around, N.E.R.D. sets their sights on the Andre 3000 collaboration "Rollinem 7's." "It almost didn't happen," explains Pharrell, sitting down for a Beats 1 discussion. "I knew that … if 3 Stacks gave us a verse he was going to go hard. The thing about Andre … we're all clear that he's an alien. So, for him, he has a process, and there's a bunch of things that need to make sense before he commits himself to something." As Pharrell also explained, Andre 3000 wasn't even a fan of his original verse; however, 3 Stacks later went in the studio to return with something new and came back with what Pharrell calls a "GOAT" verse.
As we await the track's official arrival on streaming services, you can stream N.E.R.D. and Andre 3000's "Rollinem 7's" on SoundCloud. Along with his new music, Pharrell Williams is also the latest Vogue cover-star.