JUUL Suspends Flavored Pods Sale & Deletes Social Media Accounts
Due to government crackdowns.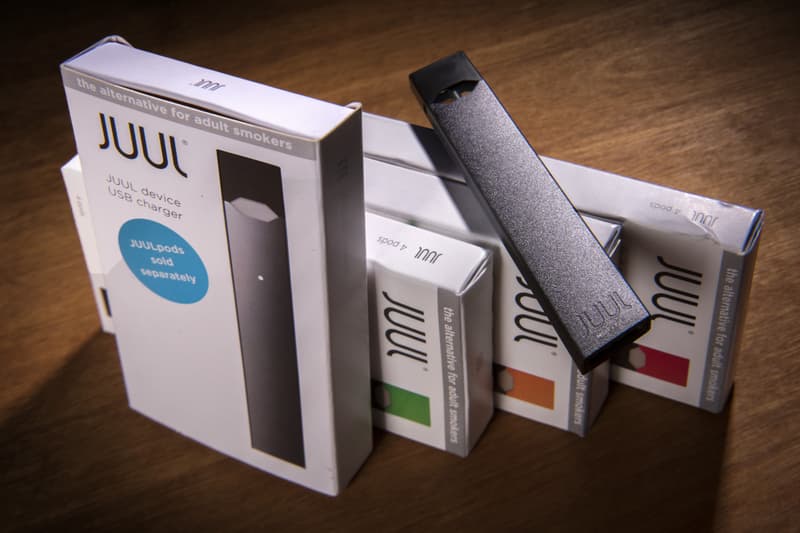 According to an "action plan" posted on its website, JUUL Labs will be suspended the retail sale of its flavored JUUL Pods and ending most of its social media promotions and advertisements. The drastic move comes shortly after the federal government and America's Food and Drug Administration gave the company and its e-cigarette compatriots a deadline to prove their products are not designed to target kids.
JUUL will stop fulfilling orders from retailers looking to stock its creme, cucumber, fruit and mango flavor pods, but continue the sale of its menthol, mint and tobacco pods as they replicate the experience of traditional cigarettes. Those looking for the flavored pods can still by them on the JUUL website, but will need to go through the sophisticated age verification system that utilizes a third-party cross-referencing element. There is also a chance that the flavors will return to retail outlets once a strict age verification system is established. After deleting its Facebook and Instagram accounts, JUUL will maintain a limited presence on Twitter and YouTube with a focus on maintaining the push of its content to legal users.
Stay tuned for more details as the story develops.
In case you missed it, Xiaomi's new $30 USD AirDots could rival Apple's $160 USD AirPods.