Drake Debuts New Song at New Zealand Show
"Please don't stand at my grave and cry though."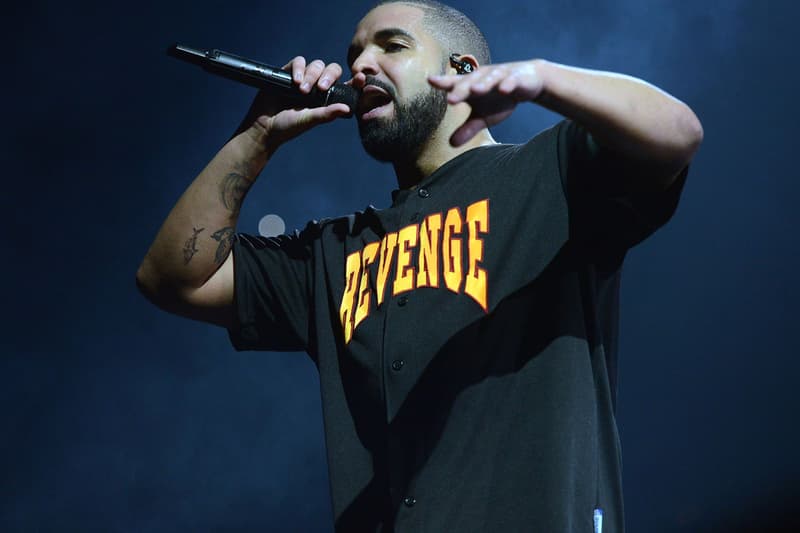 At the moment, Drake is running through the overseas leg of his 'Boy Meets World' Tour. Over the weekend, the Canadian superstar made a tour-stop at a venue in Auckland, New Zealand, debuting a new record along the way.
"Please don't stand at my grave and cry though / I'm not there, they made it so I can never really die, no," crooned Drake. "Please don't stand at my grave and cry though / Pop champagne, scream my words."
The OVO artist didn't reveal the name of the song or his plans for it, but as we know from previous statements, there's definitely some new Drake on the horizon. "I'm always working for you," Drake told the packed New Zealand crowd. "I'm never sitting around, wasting my time. I've got sh*t coming for you. Don't worry."
You can check out some fan footage of Drake's new track below. Besides touring, Drake has also spent recent months in the studio with Migos, hit the club to celebrate his 31st birthday, and sat down with LeBron James and Chris Bosh for a special interview.
Drake performing a New Song ??pic.twitter.com/Hf2uwZXMXG

— Drake ? (@TalkOnRoad) November 6, 2017
Drake says he's always working and has new music coming. #BoyMeetsWorldTour #BMWT pic.twitter.com/foEoGe4hFj

— Word On Road (@WordOnRd) November 4, 2017