Dr. Dre Announces Release Date for Eminem's 'Revival' Album
It's officially confirmed.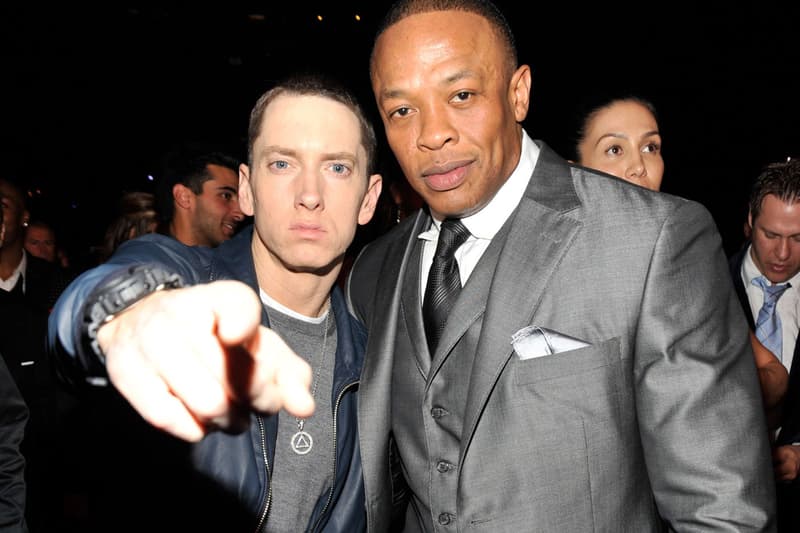 After weeks of hints and teasers that included a website and billboard, Dr. Dre has stepped in for his protege to formally announce Eminem's new Revival album will release on December 15. The project will be his ninth studio album and follows the release of The Marshall Mathers LP 2, which dropped back in 2013. In a short video posted to Dre's Instagram, Trevor, a spokesperson for pseudo medication company "Revival," unveils that it wasn't a medication after all, but instead an official announcement:
You've spent the last few weeks hearing about Revival and how you could treat moderate to severe Atrox Rithimus. Well, today I have great news for all of you suffering from AR. You see, Revival isn't a medication at all. Revival is the name of the new album from Eminem. And it's coming out December 15th," he says, adding "On behalf of everyone that took part of the Revival campaign, thank you. Don't worry, you won't be seeing us again. If you see me on the street, don't ask me anything about the album, Em told me he likes to keep people guessing.
Watch the full clip below and mark your calendars. In case you missed it, revisit Eminem's infamous anti-Trump freestyle, which Vince Staples wasn't too amused by.