Listen to Chance The Rapper's Cover of Drake's "Feel No Ways"
The Chicago rapper also sends prayer to his "big brother" Kanye West.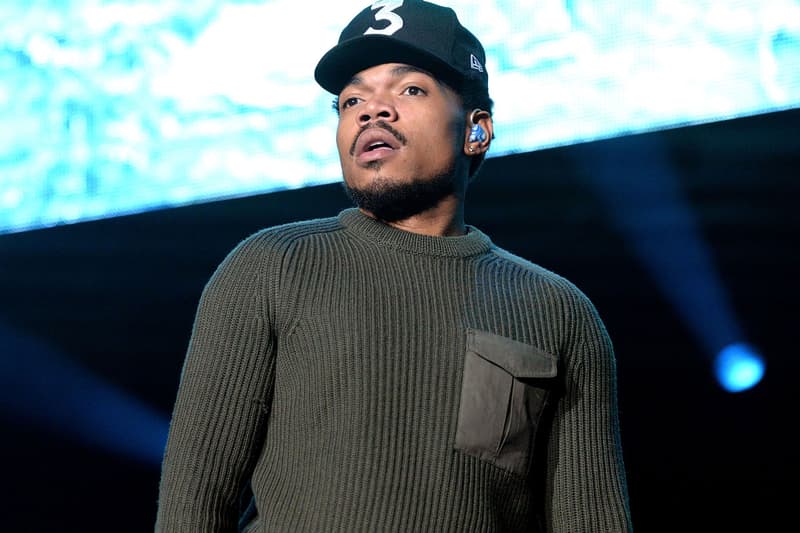 [gallery columns="3"]Chance the Rapper made a stop in London this week as part of his ongoing 'Magnificent Coloring World Tour' where he'll be performing tonight at 02 Academy Brixton. This morning, the Chicago rapper served as the music guest on BBC Radio 1Xtra's Live Lounge where he performed two songs. One of which was a prayer for his "big brother" Kanye West, while the other was a cover of Drake's "Feel No Ways." In the middle of the Drake cover, Chano paused and took a moment to say "I want to extend a very special prayer to my big brother, Kanye West," adding, "I know there's a lot of weird folks out there but you already know that I'm a hundred grand. I want to just extend this prayer and extend this love from all the way in Britain. We might come back early to see this man. Happy Thanksgiving."
Kanye West was recently hospitalized after a series of bizarre stage rants, ending shows early, and eventually the cancellation of his entire Saint Pablo Tour. "I think everybody goes through it," Chance said of Kanye's situation. "And I think right now, probably what he needs more than anything is his real, close friends and family around."
Listen to Chance's segment below and the entire BBC 1 episode here.