Houston Rockets to Part Ways With Carmelo Anthony After Just 10 Games
The 10-time All Star is out after 10 games.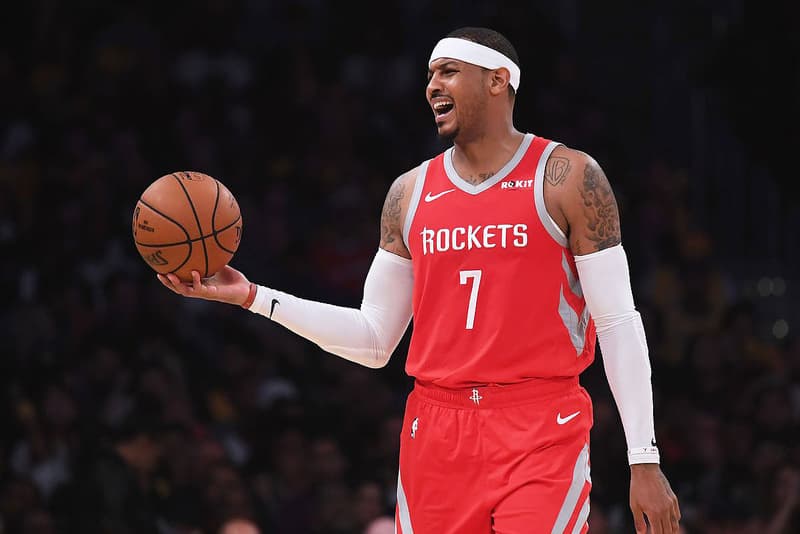 Carmelo Anthony's quick stint in Houston has officially come to an end. According to ESPN, the 10-time NBA All-Star will be parting ways with the Houston Rockets. The announcement comes before the James Harden and Chris Paul-led squad take on the Golden State Warriors tonight at the Toyota Center. Over a span of 10 games, Anthony contributed 13.4 points, 5.4 rebounds and 0.5 assists per game for head coach Mike D'Antoni.
The Rockets don't plan on immediately waiving Melo, but the organization will allow his representatives to shop around to find the next landing spot for the 2013 scoring champion.
Where do you think Melo will land next? Let us know your thoughts and check out which players were involved in the recent Jimmy Butler trade.
Carmelo Anthony's brief stop with the Houston Rockets is over, league sources tell ESPN. Anthony will part ways with team, although there are no immediate plans to place 10-time All-Star on waivers. Team announcement is expected before Rockets play Golden State tonight.

— Adrian Wojnarowski (@wojespn) November 15, 2018