Volkswagen Plans to Release a Commercial Version of the Electric I.D. Buzz Microbus
Dubbed the I.D. Buzz Cargo.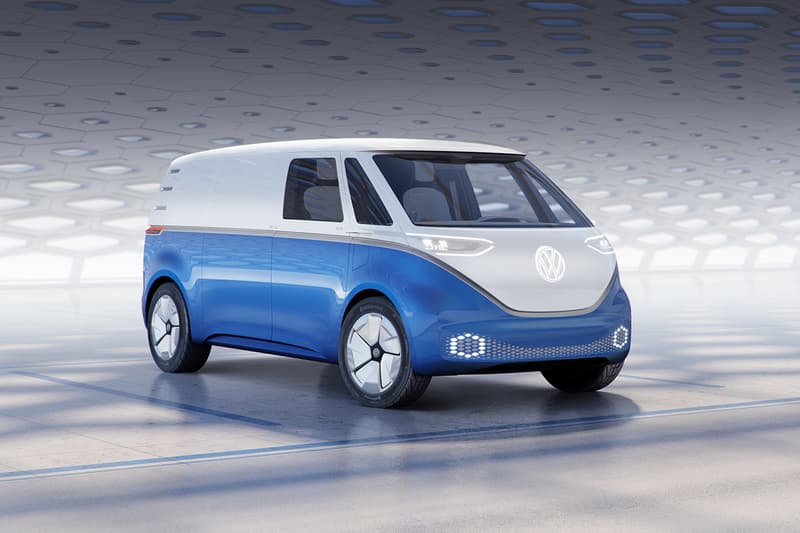 Last year, Volkswagen announced that it would eventually bring back a new version of its famed Microbus in what would be called the I.D. Buzz — a fully-electronic variant of the iconic counter-culture classic. With that said, the German automaker recently revealed that it would also offer up a commercial class model of the Microbus, aptly named the I.D. Buzz Cargo.
According to Volkswagen themselves, the Cargo will come equipped with a battery system that can carry the vehicle up to 340 miles per charge, with an additional nine miles added on via the large solar roof panel. Moreover, the fully-connected business model will sport a cargo tracking system, enabling users to track orders and manage online supply networks all from the confines of the interior cabin. Both variations of the I.D. Buzz are slated to be on the road by the early 2020s.
In case you missed it, Peugeot unveiled its all-electric, autonomous e-LEGEND Concept.