Conor McGregor Interested in Khabib Nurmagomedov Rematch
Dana White also opens up about the post-fight controversy.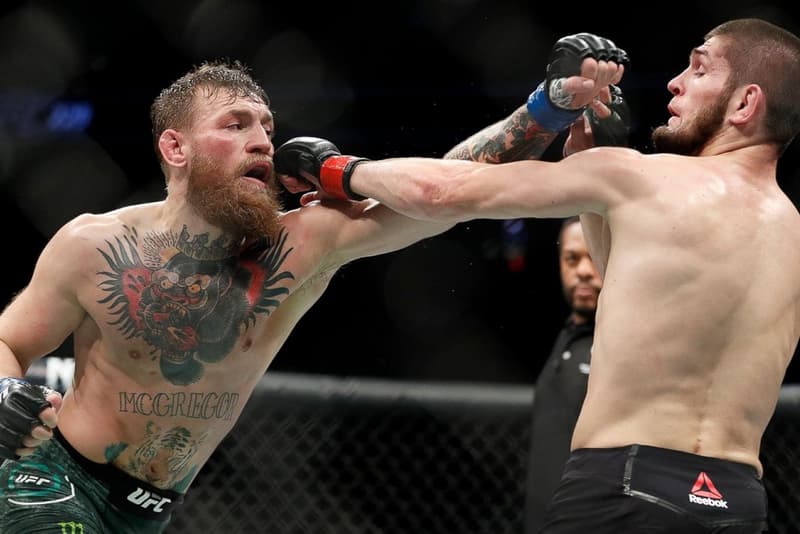 Last night, Khabib Nurmagomedov defeated Conor McGregor at UFC 229. While the event is receiving more attention for what happened after the in-ring battles concluded, it looks like McGregor is still interested in an official rematch and another UFC bout.
"Good knock. Looking forward to the rematch," Conor McGregor tweeted last night. He also followed up with an Instagram post about the matter.
"I'll be back," reads a caption attached to McGregor's most recent Instagram post.
Since last night's controversial conclusion, UFC president Dana White has gone on to call Khabib Nurmagomedov's actions "ridiculous" and revealed that the Nevada Athletic Commission is withholding checks for both fighters. Speaking to ESPN, he also mentioned a possible suspension for Khabib Nurmagomedov, hinted at "big fines" in the near future and revealed that a thorough investigation will take place.
While UFC officials have yet to comment on a potential Conor McGregor vs Khabib Nurmagomedov rematch, we'll keep you updated as more information becomes available.
For more, take a look at Conor McGregor's recent training sessions.
Good knock. Looking forward to the rematch.

— Conor McGregor (@TheNotoriousMMA) October 7, 2018